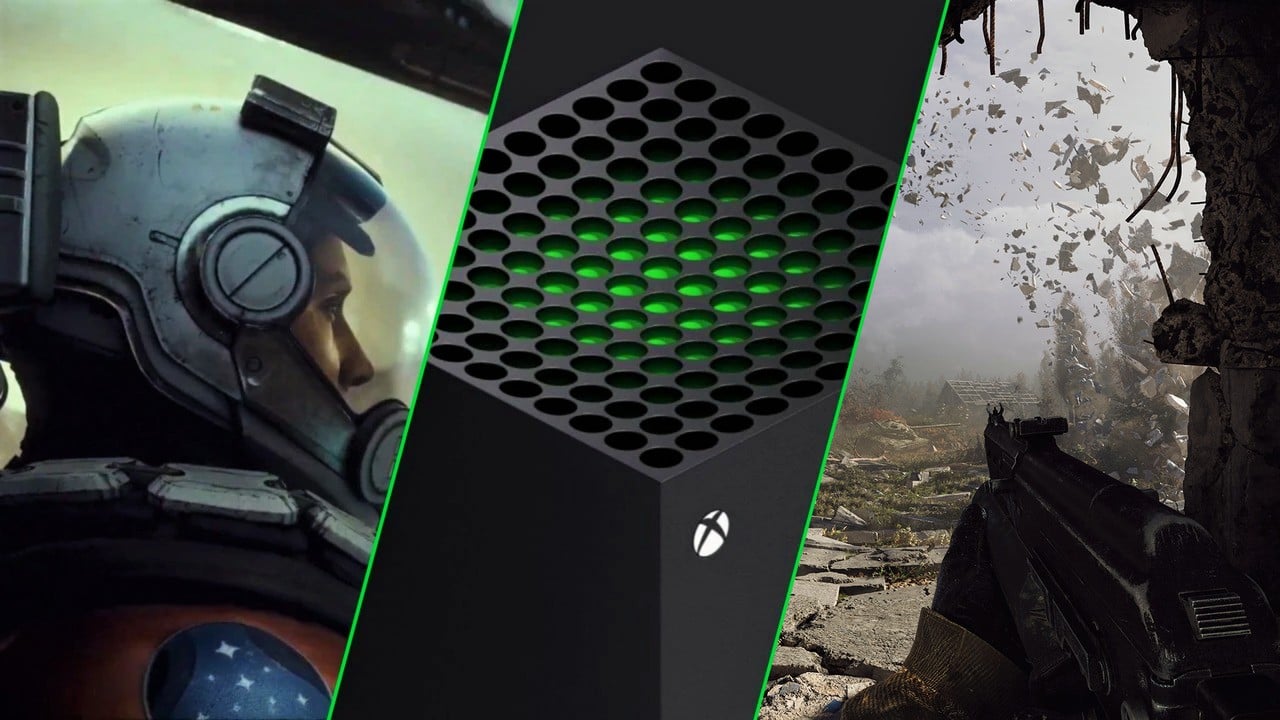 So, without further ado, here's a look at what we've got to look forward to over the coming twelve months. Let's jump in!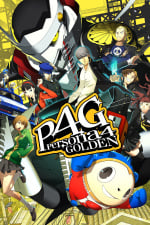 Publisher: Atlus Persona Team / Developer: Atlus Persona Team
Release Date:
19th Jan 2023 (USA)
2012's RPG masterpiece, Persona 4 Golden hits Xbox consoles on the 19th of January via Game Pass, alongside Persona 3 Portable, and it's worth highlighting here as it really is a toss up as to whether this or the incredible Persona 5 Royal is the true highlight of this amazing series. Either way, what we're saying is that this is an unmissable RPG, a slick, stylish and highly addictive collision of fantastic turn-based combat, brilliant characters, stylish graphics and a cracking soundtrack, a game that hits you in the feels in a way only Persona can. We can't wait to get back to Inaba and experience the whole thing all over again in just a few weeks time.
Release Date: 19th January 2023
Xbox Game Pass? Yes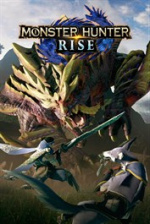 Publisher: Capcom / Developer: Capcom
Release Date:
20th Jan 2023 (USA)
Capcom's incredible action RPG, Monster Hunter Rise, finally roars onto Xbox consoles in January 2023, and we can't wait to blast back into this one, especially since this is the first time we'll get to see it run at a silky smooth 4K/60FPS. For those who've maybe fussed over whether or not they fancy giving Capcom's series a try, Rise really is a fantastic place to get started. It's much more newcomer-friendly in its opening hours, taking its time to explain its newly streamlined core mechanics, it's got a fun narrative, tons of side quests and cosmetics, and introduces a handful of excellent new combat and traversal elements, such as the Wirebug, that make the action at the heart of it all feel better than ever. Yep, if you've ever been on the fence, this is the Monster Hunter to get you going, and we reckon once you get in the groove of what this series has got to offer, it's almost impossible to stop. Check out the game's launch trailer to get yourself in the monster-slaying mood!
Release Date: 20th January 2023
Xbox Game Pass? Yes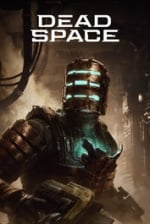 Publisher: EA / Developer: EA Motive
Release Date:
27th Jan 2023 (USA)
/
27th Jan 2023 (UK/EU)
One of the all-time great horror games gets a big fancy flippin' remake, and it's arriving very, very soon. OMG! To say we're excited to get our hands on this ground-up revamp of Isaac Clarke's original adventure is something of an understatement, and all of the gameplay we've seen of Dead Space so far suggests an experience that looks set to give us a vision of the USG Ishimura, and all that happens within her twisted innards, that's gonna blow our tiny minds. We're ready and waiting to suit up, boot up and get back to hacking and stomping the limbs off some Necromorphs, baby!
Release Date: 27th January 2023
Xbox Game Pass? No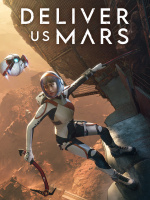 Publisher: Frontier Developments / Developer: KeokeN Interactive
Release Date:
2nd Feb 2023 (USA)
The sequel to 2018's excellent Deliver us the Moon, Deliver us Mars looks set to be another top-notch slice of adventure/puzzle action. Set a decade after the events of the original game, this time around players assume the role of earth's youngest astronaut, Kathy Johanson, as she journeys to Mars on a high-stakes mission to retrieve lost colony ships. Expect lots of clever puzzling and exciting physical challenges based around the harsh environs of the Martian surface, all wrapped up in what's sure to be a highly absorbing sci-fi narrative.
Release Date: 2nd February 2023
Xbox Game Pass? No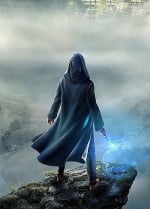 Publisher: Warner Bros / Developer: Avalanche Studios
Release Date:
10th Feb 2023 (USA)
/
10th Feb 2023 (UK/EU)
Harry Potter fans. The time has come. Hogwarts Legacy is almost here and, as much as we know this game is, quite rightfully, controversial given the current circumstances regarding the views of Harry Potter's creator, there's no doubt that many will be counting down the days to this one releasing. What we've seen of Warner Bros action adventure so far is certainly impressive graphically, and the opportunity for long-time Potter nuts to create their very own wizard and attend classes at Hogwarts whilst levelling up their magical abilities, taming beasts and taking on adventure quests, is sure to see this title fly off the shelves when it finally arrives.
Release Date: 10th February 2023
Xbox Game Pass? No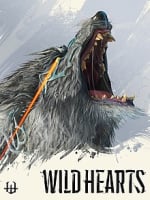 Publisher: EA / Developer: Koei Tecmo
Release Date:
16th Feb 2023 (USA)
So, if you find that Monster Hunter Rise isn't your jam but you're still keen to scratch that Monster Hunter itch, perhaps Wild Hearts will be more up your street? This is a brand-new game from the team behind the Dynasty Warriors franchise, and it's being published under the EA Originals label, so the publisher clearly has confidence in it! Releasing this February, you'll be able to go it alone or team up with friends to conquer fearsome beasts as you explore a fantasy medieval Japan. This game's gone under the radar a bit so far (it was revealed quite late actually), but it's shaping up to be a great addition to Xbox in the very near future.
Release Date: 16th February 2023
Xbox Game Pass? No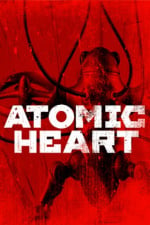 Publisher: Mundfish / Developer: Mundfish
Release Date:
21st Feb 2023 (UK/EU)
Mundfish's Atomic Heart got a brand-new gameplay trailer at The Game Awards 2022 and it's got us super-hyped to finally get our hands on this alternate reality FPS. Set in a future where the USSR has thrived, Atomic Heart tells the tale of a ruined dystopia where advanced AI once served mankind, before they turned on their masters and went on a killspree. It's now up to you to determine what went wrong, and in order to do so you're gonna have to get to grips with Bioshock-esque elemental/telekinetic abilities and a deep melee system that reminds us of Techland's brand of heavy-hitting violence. All of these powers then sit alongside straight-up FPS action that looks flashy and ferocious from what we've been shown so far. With a huge world to explore and a story that should be packed full of surprises, we're ready and waiting to dive in. Roll on February!
Release Date: 21st February 2023
Xbox Game Pass? Yes
Publisher: Ryu Ga Gotoku Studio / Developer: Ryu Ga Gotoku Studio
Release Date:
21st Feb 2023 (USA)
A very flashy remake of the 2014 Japan-only PlayStation game, Like A Dragon: Ishin! sees the Like A Dragon series paired with Unreal Engine 4, making for a historical epic that looks absolutely incredible. Seriously, check out the trailer, it looks nuts. Telling the story of the end of the Samurai era, players assume the role of Sakamoto Ryomo, an actual real-life figure, as he…well…as he uses fancy sword techniques and a ruddy great big pistol to do what we expect him to do in a Ryu Ga Gotoku Studio joint, kick the living flip out thousands of thugs and bosses and henchmen and oh look there's tiger! Quick punch that man in the face with some dog food and steal his underwear! We're expecting lots of chaos here, madcap violence mixed with a surprisingly emotional and thoroughly epic storyline. This studio never lets us down.
Release Date: 21st February 2023
Xbox Game Pass? No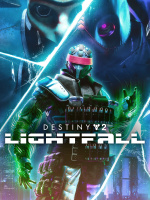 Publisher: Bungie / Developer: Bungie
Release Date:
28th Feb 2023 (USA)
Yep. More Destiny 2. This time, guardians, we're off to Neptune where a metropolis "unlike any you've explored in Destiny 2" awaits. In this huge new slice of DLC, you'll join the Cloud Striders in a life or death battle against the Shadow Legion, as you work to prevent devastation in the technologically advanced secret city of Neomuna – which all sounds absolutely exhausting tbh. With a brand-new helping of narrative campaign goodness, a new raid and, we're sure, a ton of new weapons, cosmetics and so on, Lightfall looks and sounds every bit as great as the six helpings of D2 DLC that have preceded it. We can't wait to get back to the action.
Release Date: 28th February 2023
Xbox Game Pass? No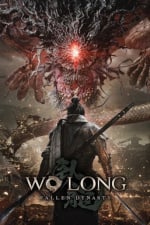 Publisher: Koei Tecmo / Developer: Koei Tecmo
Release Date:
3rd Mar 2023 (USA)
Team Ninja returns to the hack and slash fray in March of 2023 with the phenomenal looking Wo Long: Fallen Dynasty. Seriously, have you seen the trailer yet? You gotta go watch it. This is looking set to be a supreme slice of action gaming from the makers of the superb Nioh series, a dark fantasy tale that sees players step into the role of a nameless warrior as he cuts a bloody swathe through the demons who plague this alternate version of the late Han Dynasty. Expect tons of weapons and upgrades, powerful magical spells and the ability to summon divine beasts to aid you as you batter your enemies to a pulp across some absolutely glorious looking locations. There's shades of Nioh here, of course, but we're also getting heavy Sekiro vibes, all very good news for fans of fast-paced action experiences backed up by epic narratives, sweeping scores and all that good stuff. Oh yeah.
Release Date: 3rd March 2023
Xbox Game Pass? Yes


This news is republished from another source. You can check the original article here