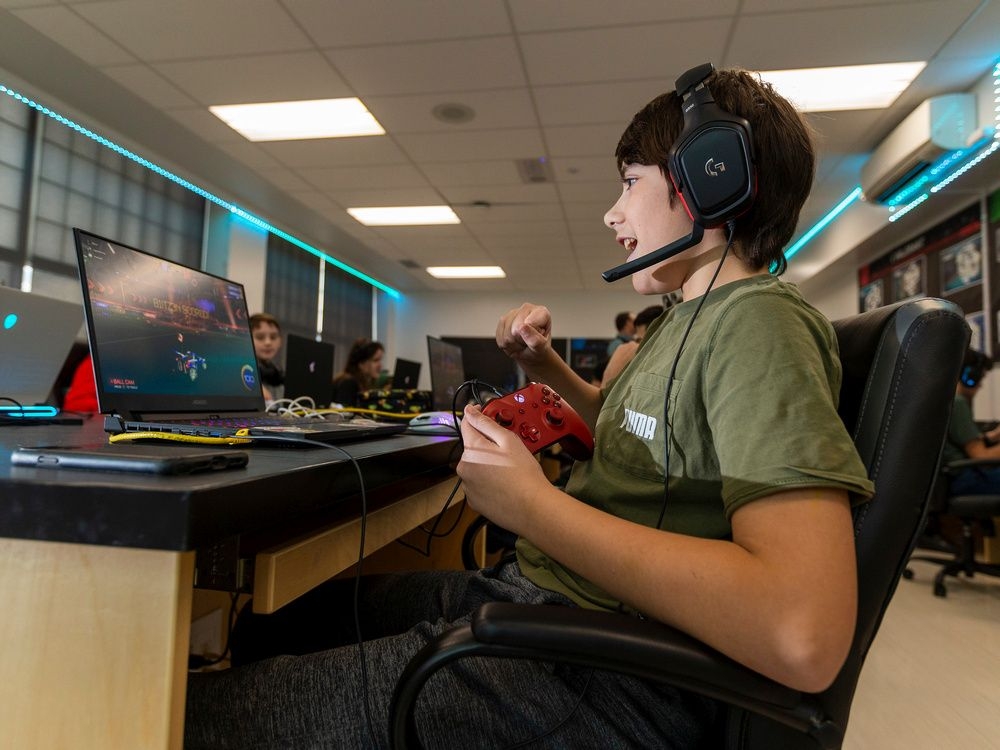 "We're not concerned that our player is bench-pressing 300 pounds. We are concerned with how fast their reaction times are, how accurate their movements are"
Article content
When 12-year-old Jake Nault heard of a new competitive video game program coming to Vimy Ridge Academy, he knew he had to sign up.
Article content
"I liked playing a lot and I heard that you could play competitively in school so I was like, 'let's give it a shot.'"
Article content
Nault is one of 18 kids in the program's inaugural year, ranging in age from 12 to 15 years old.
They spend 150 minutes of their daily school routine working together on gaming skills, something that Nault says other students are still learning about.
"They think it's kind of weird … but they don't really see what it is like," he said.
"They just think we sit on our butts the whole time and play games but we really don't."
Practising games like Rocket League, Valorant and Overwatch is a big part of the daily routine, but, so are things like maintaining physical fitness in the gym, and working on communication, strategy and mental focus.
Article content
"I think it's like any other of the academies that we do here," said Joshua Hubert, the teacher who supervises the program. "It's a focused approach, rather than just, 'hey, let's hop in and have fun.'"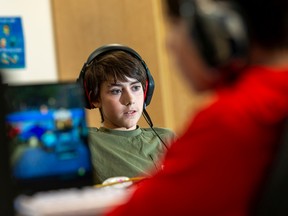 Esports has ballooned as a business and entertainment industry in recent decades, with professional events whose viewership, attendance and prize money often exceed that of even the biggest traditional sporting events.
While esports are sometimes dismissed for its lack of physicality and athleticism, Hubert says it's not as simple as that.
"It's a discrete physical skill that they're developing that other people don't have, and they're putting time and effort into developing those," said Hubert.
"We're not concerned that our player is bench-pressing 300 pounds. We are concerned with how fast their reaction times are, how accurate their movements are."
Article content
For students, esports can represent a path to post-secondary education similar to football or basketball, with many schools offering scholarships to represent them at the competitive level.
Edmonton's Beamdog indulges in 1980s nostalgia with latest video game, MythForce

Local Indigenous businesses compete on reality show Bear's Lair
"We treat them like athletes," said Vimy Ridge esports director Travis Bouchard. "There's so many pathways that we can build with these student athletes that it was the right time for us to build an academy here."
Registration for next year's program opens in February.
And, while esports clubs have grown in popularity, Bouchard said he's not aware of any other public schools in the country that offer a comparable program.
"There was a niche here that wasn't being filled."
mblack@postmedia.com
Twitter @ByMatthewBlack


This news is republished from another source. You can check the original article here