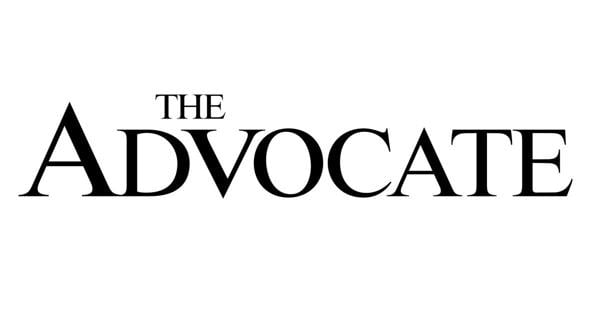 It's fall festival, Halloween season
Festivals and Halloween gatherings are back with organizers planning fall fun.
Boo at the Barn: St. Amant High School's 13th annual Boo at the Barn kicks off at 1 p.m. Saturday at the school's barn. The first session is from 1 p.m. to 3 p.m., and the second is from 3:30 p.m. to 5:30 p.m.
The event includes a petting zoo, games, hay rides, pumpkin batch, face painting, trick-or-treat stations, sweets table, scare tent, costume contest, pumpkin decorating and vendor books. Future Farmers of America members will be selling mum plants. For more information, visit stamantffa.com.
Trunk-or-Treat: Admission is free Saturday for Trunk-or-Treat at Salad Station on Cabela's Parkway in Gonzales.
More than 50 small and local vendors are set to pass out candy, with the first 500 kids receiving a coupon for a free small fry courtesy of McDonalds and the Valluzzo Company. The Relaxation Company at Pelican Point donated bags for the first 250 children to help hold their candy.
Pinnacle twirling will perform, La Threaux will have a haunted tent and Pro Wrestling 225 will be there.
Costumes are preferred but not required, and pets are welcome at the event hosted by Bearded events.
Fall Fest: St. Mark Catholic Church in Gonzales is holding its Fall festival from 9 a.m. to 3 p.m. Oct. 15 at the church's campus, 42021 La. 621 Gonzales.
A car show, pumpkin patch, food, crafts and other entertainment are planned for the daylong fest.
For more details, visit stmark.weconnect.com/.
Christmas Crusade opens application process
Ascension Parish residents needing assistance with Christmas toys can pick up an application at five Ascension Parish Sheriff's Office locations.
Pick up applications at the Gonzales Business Office, 828 S. Irma Blvd, Gonzales; Donaldsonville Business Office, 300 Houmas St. Donaldsonville; Hickley M. Waguespack Center, 1201 Maginnis St., Donaldsonville; District 2 substation, 13200 Airline Highway, Gonzales; and District 3 substation, 38567 La. 42, Prairieville.
The offices are open from 8 a.m. to 5 p.m. Monday through Thursday and from 8 a.m. to 4:40 p.m. Friday.
Deadline to apply is Nov. 14.
For more than 25 years, the Ascension Parish Sheriff's Office has collected and distributed toys to children across the parish.
For more information, call Sgt. Misty Turner at (225) 621-8827
Rep. Graves to speak at Ascension GOP Roundtable
Congressman Garret Graves, a Republican who represents Louisiana's 6th Congressional District in the U.S House of Representatives, will be the featured speaker at the Oct. 20 Ascension GOP Roundtable, sponsored by Ascension Republican Women. The Roundtable starts at 11:30 a.m. at the Clarion Inn, 1500 W. La. 30 in Gonzales.
Lunch is $25, collected at the door. Guests can avoid lines by prepaying with Pay Pal at paypal.me/ARW225. The event is open to the public and guests are welcome. Reservations are requested by calling (225) 921-5187 or emailing ARWrUS@aol.com.
Game On!
Switch things up and get into gaming at the Ascension Parish Library. Test your gaming skills against other players and pick up some tricks to level up on your favorite games.
For the Nintendo Switch, the library will have Super Smash Bros Ultimate, MarioKart 8 and Just Dance 2021. Show off your moves on Guitar Hero, Super Smash Bros or MarioKart 8 on Nintendo's WiiU. Meet up at the Dutchtown Library on Thursday, Oct. 13; the Galvez library on Tuesday, Oct. 25; or the Gonzales library on Thursday, Oct. 27. Each location will press the start button at 5 p.m.
Selected games are rated E-10+ (everyone aged 10 and up) and T for teen. This event is intended for teens 12-18.
Get free legal help
The Ascension Parish Library, in partnership with Southeast Louisiana Legal Services, is offering free legal clinics for people and families who meet income eligibility requirements.
The clinics are held by appointment on the first and third Wednesdays of each month from 10 a.m. to 1 p.m. at the library's Donaldsonville location.
Pro bono services include evictions, wills and successions, bankruptcies, divorces and more. The clinic does not handle personal injury, criminal or malpractice cases.
Southeast Louisiana Legal Services is a nonprofit law firm that offers representation, advocacy and legal education to those who meet income eligibility in Southeast Louisiana. The group serves people in 22 parishes across Southeast Louisiana. Federal income guidelines are used to determine eligibility.
To make an appointment, call (225) 473-8052. If you cannot make it to the library in person for legal help, virtual help is available by signing up at bit.ly/legalclinicAPL.
Fraud prevention workshop
Con artists steal billions from Americans every year. Learn to recognize these scams and protect yourself and your loved ones from falling victim. Join AARP Louisiana at the Ascension Parish Library in Gonzales at 11 a.m. Thursday and discover how to spot and avoid identity theft and fraud. AARP Louisiana will arm you with the tools and resources to fight back with the AARP Fraud Watch Network.
Cyanotype Solar Printing
Learn how to create cyanotype, the early photographic printing technique that uses the sun's rays to create unique prints, on Saturday at 10 a.m. at the library's Gonzales location. This process creates white patterns on blue backgrounds. Adults 18 and older can make plant and feather prints using the sun's power.
Call (225) 647-3955 to register.
Youth basketball registration set
Online registration for the 2023 Ascension Youth Basketball Association program for boys and girls ages 5 to 16 runs through Oct. 31.
The registration fee is $80 per child. Visit ayba.info for the link and instructions.
Tea and Crafts: Confetti Bowl
Stop by the Galvez library on Tuesday, Oct. 18, at 11 a.m., have an early tea time with friends, and make a confetti bowl with Mod Podge and a balloon. It'll need several coats to become thick enough to hold small trinkets. The craft will need to dry overnight, so come back on Wednesday, October 19, at 11 am to put the finishing touch on your bowl.
Call (225) 622-3339 to register.
Stencil Painting
Personalize your home with custom artwork and create a stencil bouquet beginning Wednesday, Oct. 19, through Friday, Oct. 21, at the library in Donaldsonville. Paint with nature-themed stencils to create your botanical arrangement. The Ascension Parish Library will provide the necessary supplies.


This news is republished from another source. You can check the original article here