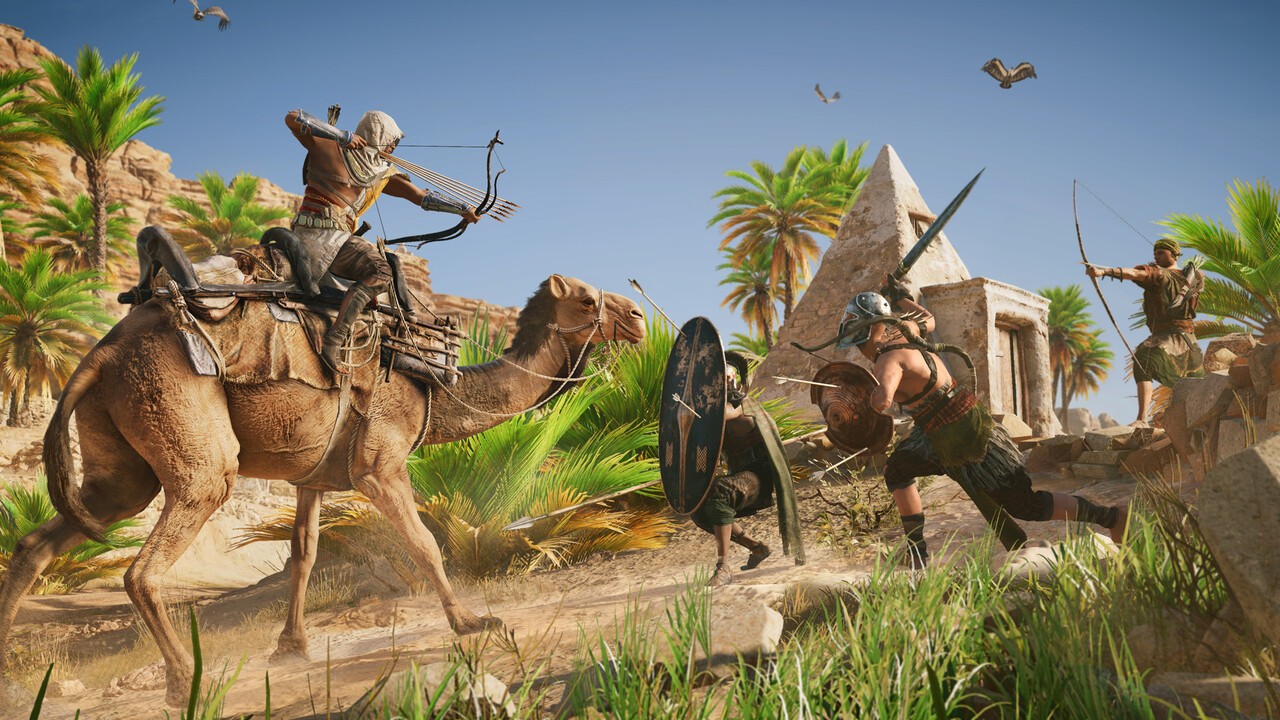 Right, here we go. Finally, after months and months of teasing, Ubisoft has revealed that Assassin's Creed Origins is getting its 60fps next-gen update on June 2nd. The free upgrade arrives just five days before the game's Xbox Game Pass launch; June 7th.
Now, we don't know the full details of the update until it goes live, but expect this one to be a simple update to the existing Xbox One application. It's not looking like a native port — similar to Assassin's Creed Odyssey — as Ubisoft is labelling the update a "60 FPS Boost" more than anything else.
Six more games are coming to Xbox Game Pass in the first week of June, including Ubisoft's For Honor: Marching Fire Edition and of course, AC Origins. If you're a Game Pass member, that seems a good way to try out the 60 FPS boost!
Will you be playing Origins once again at a smooth 60fps? Let us know down below.


This news is republished from another source. You can check the original article here