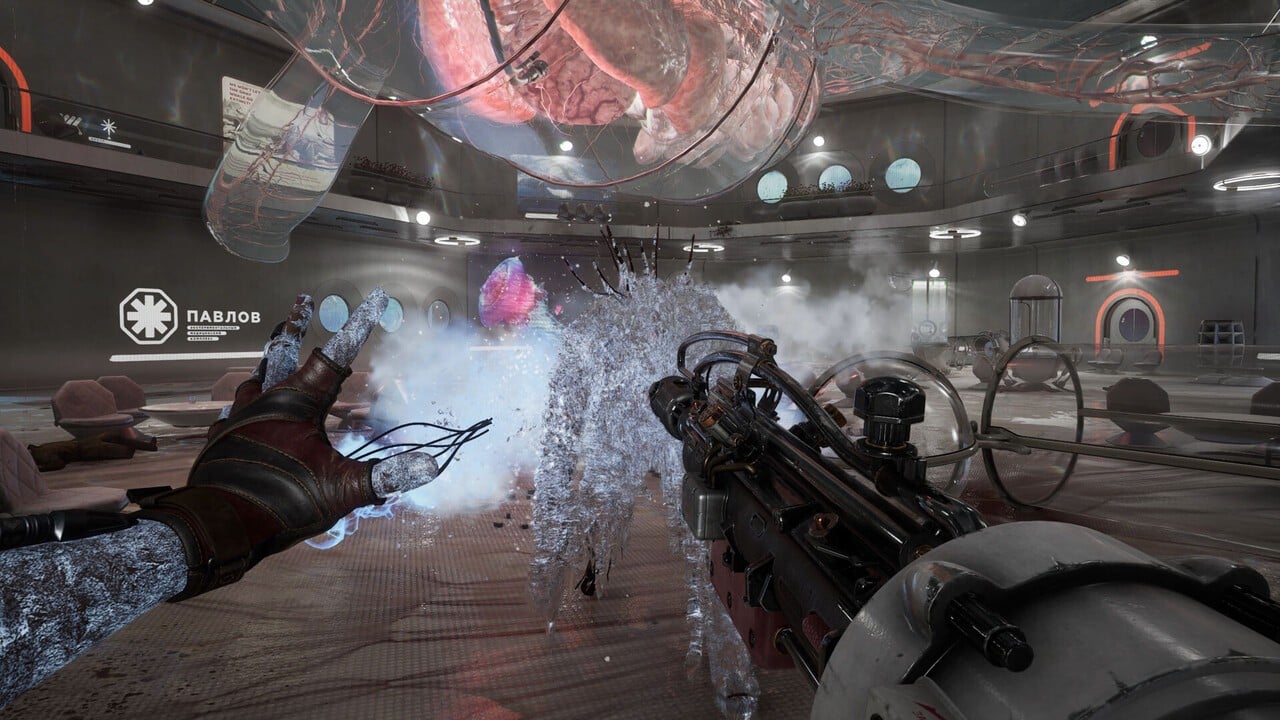 It's almost Atomic Heart time for us Xbox Game Pass folk, and a couple of weeks out from the game's launch, Focus Entertainment has dropped a brand-new gameplay overview trailer that provides one of the most in-depth looks at the game yet.
The above clip — which is almost 10-minutes in length — shows us more on Atomic Heart's overall premise, storyline, gameplay mechanics and more, including the game's rough runtime. Atomic Heart contains "more than 25-hours of gameplay to beat".
The team hasn't specified whether this is pure storyline gameplay or whether its estimated runtime includes side content, but either way, the game sounds chunky enough to us.
Developer Mundfish has crafted "five giant complexes" for players to explore here, which can be traversed on-foot, via era-appropriate cars, or using the game's 'aerotrain' transport system. Atomic Heart's game world is shaping up to be one of the most interesting we've seen in a while, and we're now ready and raring for its Xbox Game Pass launch.


This news is republished from another source. You can check the original article here