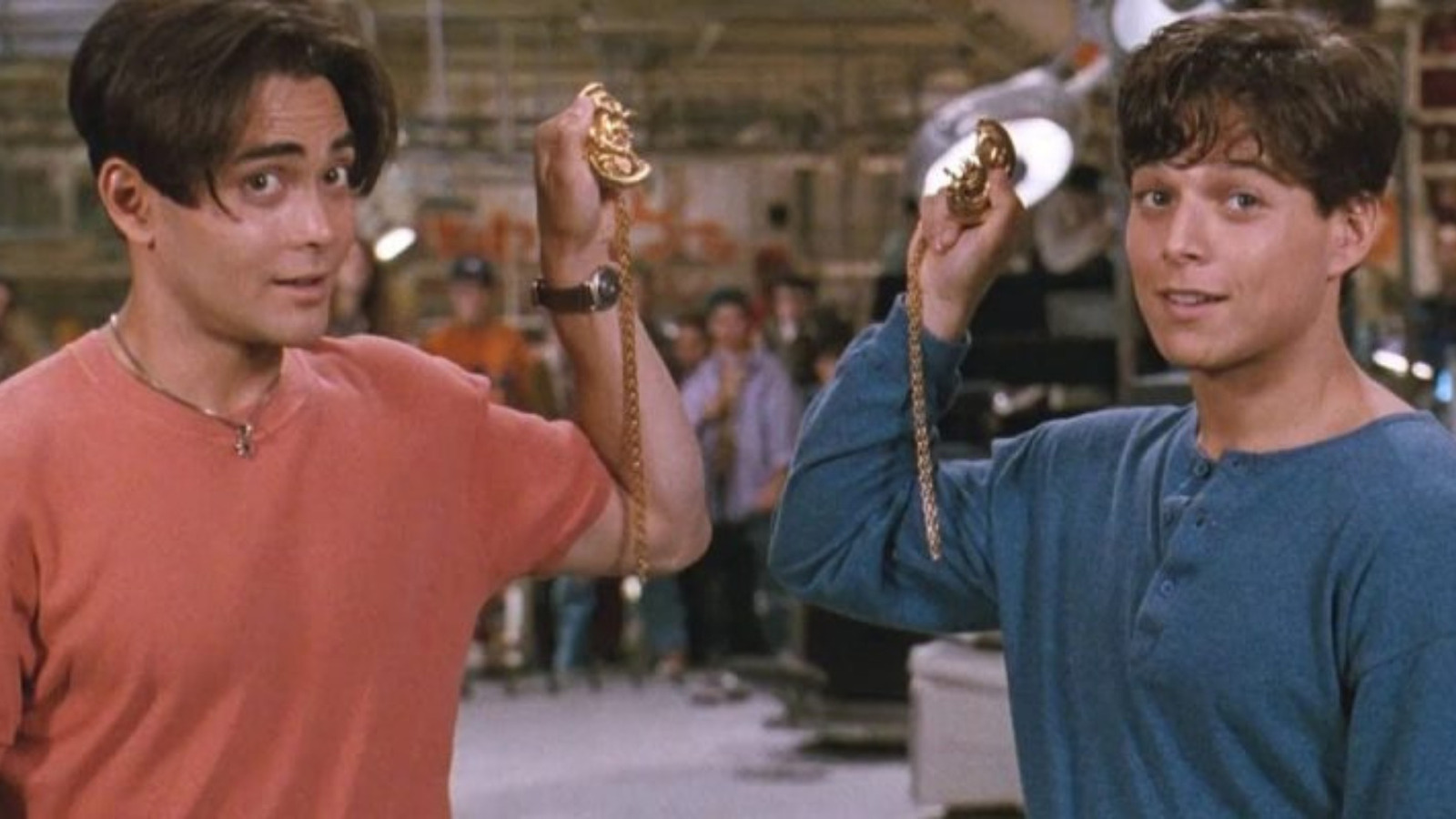 It's important to note that Gould is not the only person responsible for putting the story of "Double Dragon" on the big screen. Concert and music video director James Yukich made his feature debut with the film, and the original script was written by none other than Paul Dini, a figurehead in the DC Animated Universe. If it had stopped there, the script could have been very interesting, but it didn't.
According to a retrospective published by Game Informer in 2019, the original Dini script was then brought over to Gould and Michael Davis, who would go on to write and direct 2007's "Shoot 'Em Up." After the edits made by Gould and Davis, the script finally received the final pass-through by comedian Mark Brazil for punch-ups. Brazil would later go on to co-create "That 70s Show" alongside Bonnie and Terry Turner.
"All three writing teams were excellent," Yukich told Game Informer during the interview. "It's hard to believe how it came out."
And what came out were lines like "look who's talking, 'Ug' Lee," and "ah, Huey! Lewis! Any news?" Those are perhaps some of the least cringy lines in the entire movie, which is saying a lot! There were various different visions for what the movie could be, all crammed into one 95-minute movie.
"You have to have one unified direction, or it's not going to make sense," Yukich told Game Informer, "and we didn't really have one unified direction."
This news is republished from another source. You can check the original article here