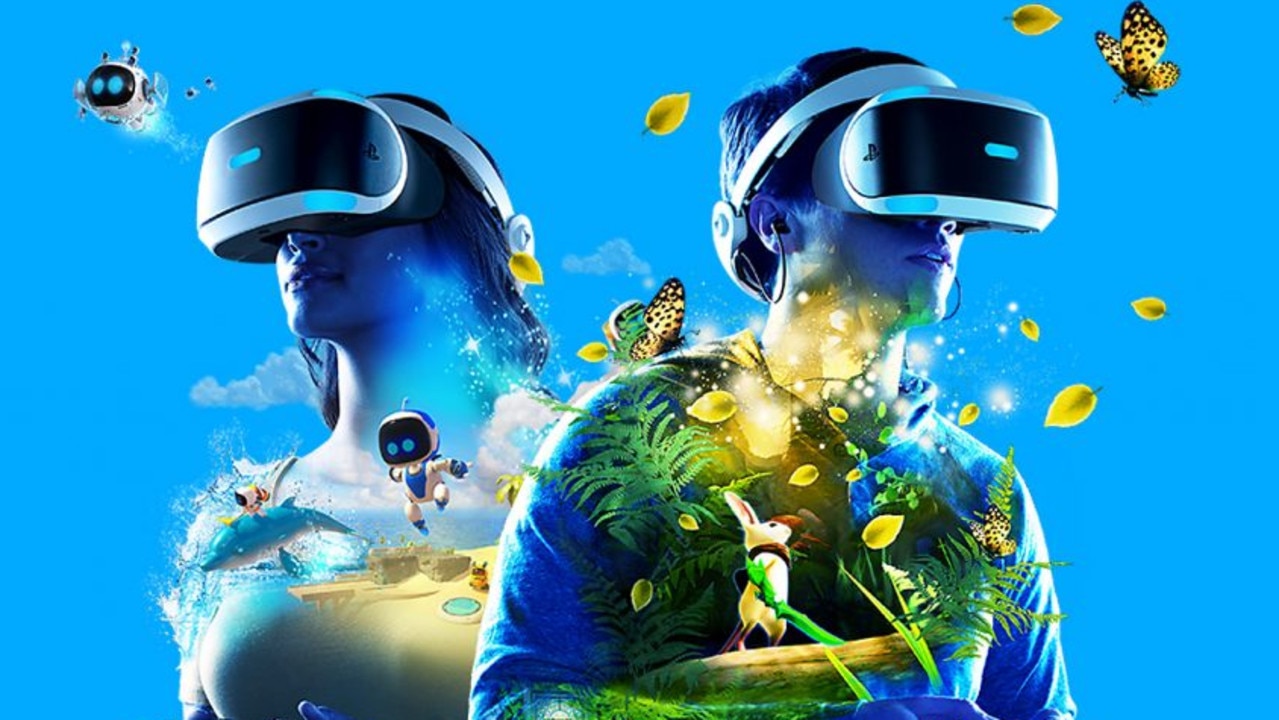 Grab a discount on new and classic PlayStation titles, along with all the accessories you need to enhance your gameplay.
Our articles are dedicated to helping you find the right product at the right price. We may receive revenue from affiliate and advertising partnerships for sharing this content and when you make a purchase. Learn more
Whether you've managed to snap up a shiny new PS5, or are gaming on an older console, you can currently grab a great deal on PlayStation game titles.
PlayStation's Days of Play sale is officially underway, which means prices are being slashed on popular titles like LEGO Star Wars: The Skywalker Saga, Dying Light 2 Stay Human, Tiny Tina's Wonderlands and Far Cry 6 Standard Edition.
RELATED: Must-have chair for console gamers
RELATED: Best game releases for May 2022
You can enjoy the discounts by shopping directly from PlayStation, or by scrolling on to see all the best offers from PlayStation stockists.
We've also rounded up a bunch of great offers on PlayStation accessories, so be sure to check those out too.
As always, please note that prices are correct and products are in stock at time of publishing.
QUICK LINKS
BEST PLAYSTATION CONSOLE AND ACCESSORY DEALS
We couldn't find any current offers on PlayStation consoles, but you can check out a range of top accessory deals and offers below:
Amazon Australia
Shop all game deals at Amazon Australia.
Catch
Shop all game deals at Catch.
Big W
Shop all game deals at Big W.
Harvey Norman
Shop all game deals at Harvey Norman.
SEE MORE: PS5 accessories that elevate your gameplay
BEST PLAYSTATION 5 GAME DEALS
Amazon Australia
Shop all game deals at Amazon Australia.
Catch
Shop all game deals at Catch.
Big W
Shop all game deals at Big W.
BEST PLAYSTATION 4 GAME DEALS
Amazon Australia
Shop all game deals at Amazon Australia.
Catch
Shop all game deals at Catch.
Big W
Shop all game deals at Big W.
WHY IS THE PLAYSTATION 5 SO HARD TO GET?
Ever since its initial release in 2020, Sony's PlayStation 5 has been notoriously difficult to snap up thanks, in part, to COVID-19 lockdowns and restrictions in regions where chips and other essential console parts are made.
Another setback plaguing would-be customers comes in the form of ultra fast bots. These software programs have been designed to purchase PS5s in an automated fashion that is far faster than any human being. This has allowed them to complete transactions as soon as PS5 consoles become available, resulting in immediate sellouts.
Unfortunately, it doesn't appear that purchasing a PS5 console is going to get easier anytime soon. If you are eager to get your hands on one, we recommend the following:
Follow a PS5 restock alert Twitter account. The only way to contend with bots seems to be beating them at their own game, which is why a number of Twitter accounts have now popped up courtesy of generous bot creators. One of the most popular goes by the Twitter handle @AustraliaPs5 and works by crawling Aussie retailers and posting to Twitter whenever PS5s become available for sale.
Keep an eye on Australian stockists. It may be a painful and time consuming endeavour, but regularly checking retail sites could be the key to landing yourself a shiny new console. It's also a good idea to sign up for newsletter alerts or join waitlists from stockists where available. We've rounded up a list of Aussie stores selling PS5 consoles for you to bookmark below.
WHERE TO BUY THE PS5
While most retailers are currently out of stock of PS5 consoles, these are the retailers to watch if you want to snap one up. When shopping, be aware that many online prices have been gouged and that the RRP of the PS5 (Digital Edition) is actually $599.
Amazon Australia
As one of the largest online stores in the world, Amazon holds a lot of sway when it comes to receiving shipments of highly sought-after products. We recommend bookmarking its' PlayStation 5 page and checking the 'see all buying options' tab regularly.
Be mindful that Amazon does offer some products through third-party sellers, so it pays to check out the buyer before committing to a purchase.
Big W
Department store Big W receives small PS5 console drops fairly regularly, making it worth the watch. With new stock previously selling out within minutes though, you'll need to be quick to bag one.
Target
Similar to Big W, department store Target has received several PS5 console shipments over the past year. Given how quickly they've sold out, you're highly unlikely to see them on the shop floor, so you'll need to keep an eye out online.
JB Hi-Fi
Popular electronics store JB Hi-Fi is another retailer that appears to get PS5 stock on a semi-regular basis. While you're unlikely to see the console in-store, it could be worth heading to your nearest outlet to see if they have a waiting list that you can join.
EB Games
Gaming retailer EB Games also offers a waiting list, making it worth calling or visiting your local store. Similar to JB's, room on the waiting list is limited, so it may take several attempts to get your name on it.
The Gamesmen
Independent video game retailer, The Gamesmen, announce any new PS5 stock drops via their social media platforms and their email newsletter, making it worth signing up to stay in the loop.
If you're looking to discover more great gadgets, you can meanwhile head to our Best Of electronics section to see all the latest product guides and reviews or sign up to our Best Of shopping newsletter to stay on top of upcoming sales.
To find yourself a great deal on gizmos and gadgets, you can also head to our news.com.au Coupons page to see all the latest tech deals and offers.
Lauren is news.com.au's Best Of consumer technology writer. She previously worked at comparison site Finder as the senior shopping writer where she reported on everything from tech gadgets to the latest home products. Prior to cutting her teeth as a journalist, she completed a Bachelor of journalism at the University of South Australia and worked as a media advisor for JB Hi-Fi where she sold the very products she now writes about.


This news is republished from another source. You can check the original article here