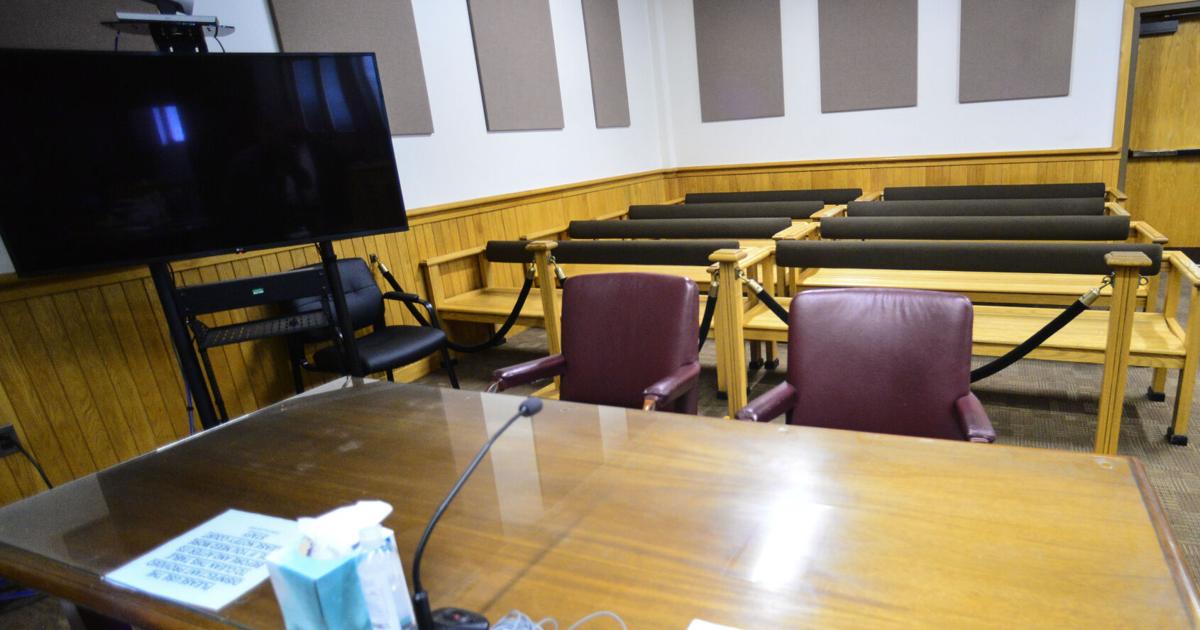 BRATTLEBORO — A local man is accused of burglarizing an apartment in June.
Adam Bryant, 29, pleaded not guilty through his attorney to burglary and petty larceny during arraignment Tuesday in Windham Superior Court, Criminal Division. He is living at the Groundworks Collaborative shelter on South Main Street in Brattleboro.
Bryant allegedly broken into a home on Elm Street in Brattleboro, disconnecting a window from the frame to enter then stealing several items. In an affidavit, Officer Seth Wild of the Brattleboro Police Department described seeing blood on a couch and curtains below where Bryant is believed to have entered. A buccal swab analysis confirmed DNA on the items matched Bryant's, according to court documents.
The resident who reported the incident found a sticker bearing Bryant's name on his bed and told police he did not know Bryant. The sticker is believed to be associated with medical services.
Bryant is accused of stealing old coins, a jewelry box, an Xbox 360 gaming console, a class ring, stud earrings, a multi-tool pocket knife, a smart watch, a letter opener bone knife and a swiss army knife. The most expensive item, the class ring, is estimated to be worth $600.
Bryant was arrested last Friday and held on $1,000 bail until the arraignment. Deputy State's Attorney Johns Congdon requested the bail requirement continue but Judge Katherine Hayes declined.
Attorney Joshua J. Atkisson of the Windham County Public Defender's Office argued against a cash bail condition, saying Bryant has local ties including family.
"He does some work locally," Atkisson said, suggesting that Bryant had been working as a handyman at the residence he is accused of burglarizing.
In an affidavit, Wild said that when he was driving Bryant to the station for processing, Bryant could be heard saying "something to the effect of that he was staying at the house overnight and that he was helping to fix the window there."
Atkisson said he is representing Bryant in a misdemeanor drug possession case and Bryant only failed to appear in court for a hearing due an error on the part of Atkisson's office. Bryant is due in court for a hearing on the prior charge on Jan. 24.
This news is republished from another source. You can check the original article here