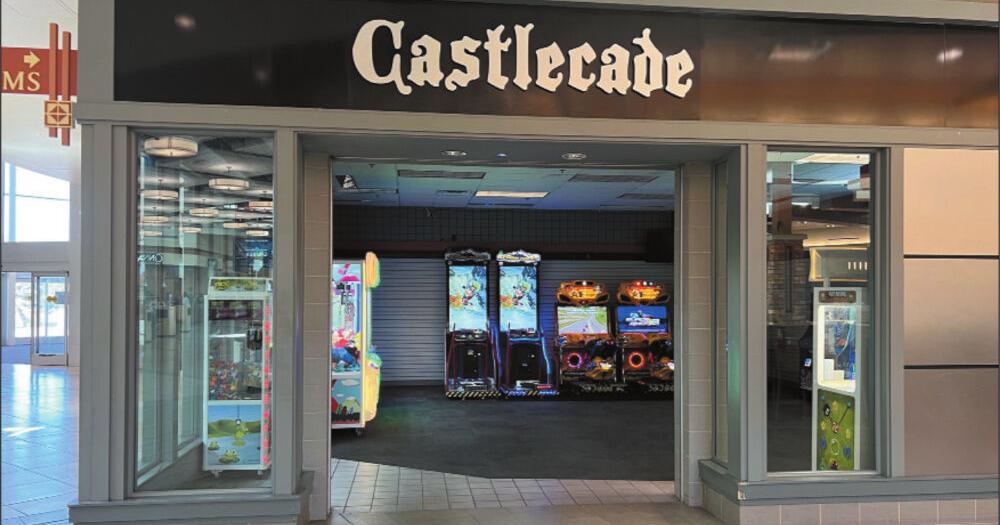 BROOKFIELD — A new arcade, Castlecade, has opened inside Brookfield Square Mall.
All Castle Games (A.C. Games) is a family-owned amusement operator founded in 2010 by Sean and Sarah McDermott. McDermott described the Brookfield location as a traditional amusement space. There are also locations in East Towne Mall and West Towne Mall in Madison.
"You got your video games, prize machines … we are trying to give something that people haven't seen in awhile and try to do a bit of everything for everybody," Sean McDermott said.
The space is designed for parents or couples shopping. If a significant other or a child doesn't want to go shopping they can go to the arcade. There are nostalgic pieces such as Galaga, which is a shooter arcade video game developed and published by Namco in the 1980s. There are also pinball machines and Arkanoid, also from the '80s, which is a block-breaker arcade game developed and published by Taito.
"We have something we call a Castle Showcase which is a JAMMA cabinet, where we can switch games quicker. Right now it has Marvel vs. Capcom," he said.
They also will offer xAArcadia, which is a cartridge- based arcade video game system available both as an upright cabinet and as a conversion kit.
There are plans to add dance games as well.
"We are missing a lot of equipment because of the (supply chain) shortages," McDermott said.
Due to that delay, the arcade is a month behind on filling up the space in the location, but they are working on it.
A video game life
"Ever since I was a kid my parents took me to the Wisconsin Dells and I liked the game rooms. I've always had arcade games even when I was younger," McDermott said.
It is hard to pick one favorite game, he said, as that changed over the decades for him. When he was a kid it was Frogger, Pac-Man and as he grew older it was Tekken. McDermott was a fan of Soulcalibur, a weapon-based fighting video game in the '90s. During the 2000s it was Initial D and Dance Dance Revolution.
He plans to have music-based games like Dance Dance Revolution eventually in the Brookfield location.
McDermott, a longtime amusement arcade technician, got his start at Aladdin's Castle in 1998 repairing and restoring all types of amusement machines from kiddy rides to high-tech simulators. He started out as an attendant and cleaned the games and took game tickets for prizes. He said he had a great mentor who was in the industry since the '70s.
"As time went on I started to learn things and got promoted. I became a roving tech and was (at) a lot of Aladdin's Castles before they were gone," he said.
When games rooms closed he saw the faults and realized there was still a ton of opportunities to be had.
"There are a lot of things that have changed over the years. The games haven't changed much. The racing games are relatively the same, shooting games too. You have the same genres that are always popular," he said.
McDermott said they try to bring a little something for everyone in the arcades. It is hard to do in a small space, but there are still things in the arcade that people will like.
"We have this game for you, and if you are stuck and don't want to go shopping or don't want to bring your kid with you, you can come here," he said.
The rise, fall and revival of arcades come from a sense of missing it.
"We are in the golden age of redemption games (games of skill that reward players for achieving higher scores). People feel nostalgic and we are not trying to be that but we won't shy away from it," he said.
McDermott added they will do what they have always done — give a little something to everybody.
"It is something to do while you are there (Brookfield Square Mall) and a place to hang out," he said.
For more information visit https://allcastlegames. com/.
This news is republished from another source. You can check the original article here