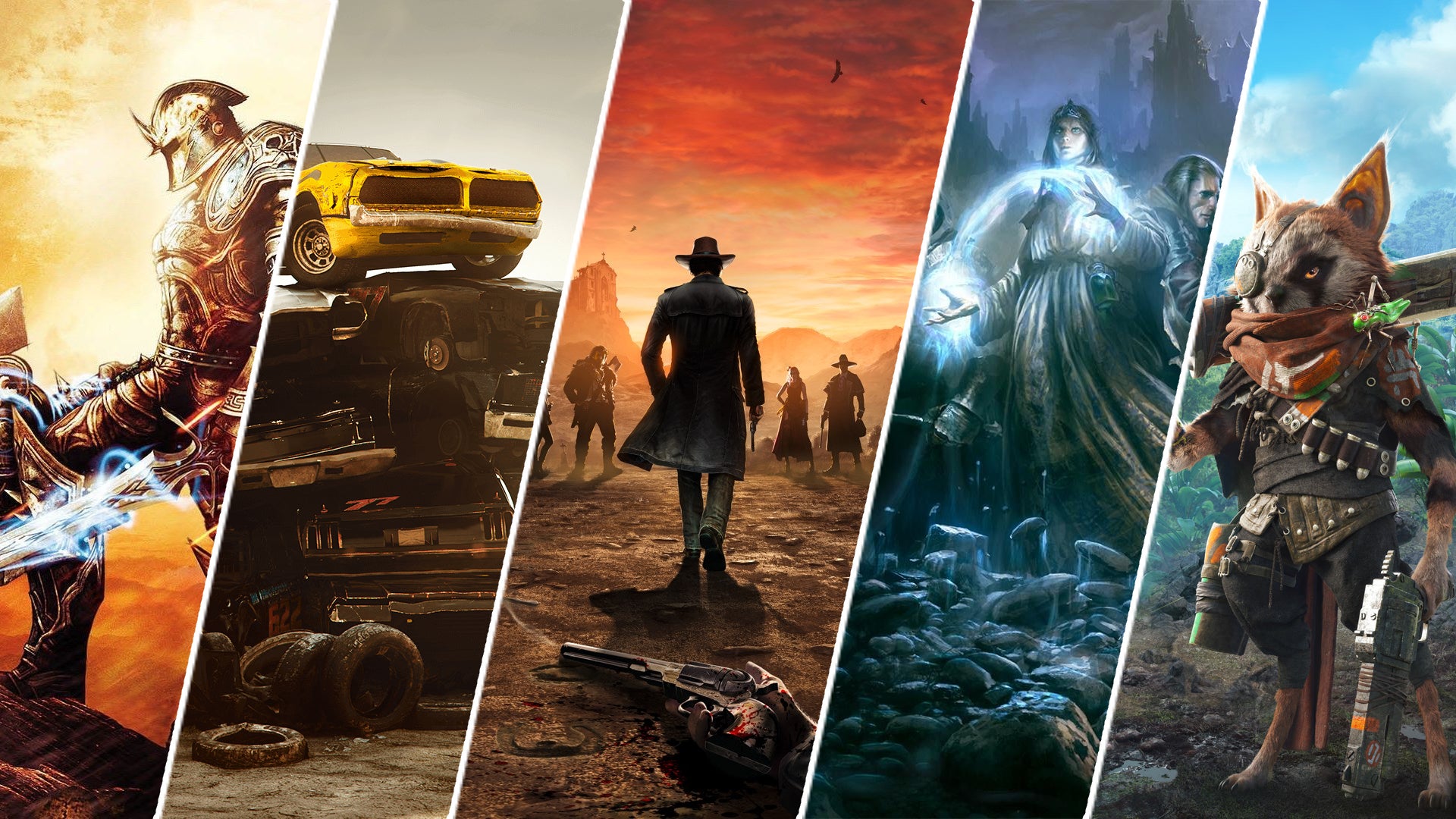 Yes, it's getting towards the middle of August, but that doesn't mean the big summer of game announcements is over yet – last night (August 12) we saw THQ Nordic take to the airwaves to show off a selection of new games, including a brand new Alone in the Dark reboot.
Founded in 2011, THQ Nordic is an Austrian video game publisher and developer that has been snapping up the rights to game properties and IP across the world, as well as funding its own studios to create new series. Developers like Black Forest Games, Bugbear Entertainment, Gunfire Games, HandyGames, Piranha Bytes, Purple Lamp Studios, Rainbow Studios and many more besides fit under the THQ Nordic umbrella, working on internationally renowned series like Wreckfest, SpongeBob SquarePants, and Destory All Humans!
The publisher is known for not just sticking to one style, too – whether you're into motorsport, action-adventure, RPGs, or whatever else, there's likely something you'll be interested in coming from THQ Nordic. The publisher said itself that it wanted to "land a massive punch" with this showcase – and with Wreckreation and Alone in the Dark, it seems that mission was accomplished.
How to watch THQ Nordic Digital Showcase 2022
You can catch up on THQ Nordic's Digital Showcase 2022 livestream that took place on the company's Twitter and YouTube channels on August 12, 2022 below.
There's also a masive Publisher Sale as part of the THQ Nordic Showcase, too. So if you want to sample some of the most popular games the group has released over the past few years, you can take a look at the THQ Nordic Publisher Sale over on Steam.
Here's a quick rundown of what you can grab:
BIOMUTANT – SAVE 67%
This open-world, post-apocalyptic RPG has a focus on stylish kung-fu action, and was made with a unique martial arts styled combat system that promoted flow: use guns, melee and abilities to quash your enemies and save this peculiar, lush world.
Desperados III – SAVE 70%
A story-driven, hardcore tactical stealth game, set in a Wild West that's even wilder than what you read about in your history books. You can't just go in with a loaded six-shooter and expect to live here, no; you need smarts, tactics, and grit. That's what the West is all about.
Wreckfest – SAVE 60%
If you've got a taste for demolition derby games – where you get to see cars damaged, messed up, and broken down in real time – you'll like Wreckfest. It offers in the races and demolition derby selection in both single-player and multiplayer, and it's the kind of game that'll have you chuckling at the screen as you wipe out an opponent that's been particularly irritating. Come for the havoc, stay for the physics.
SpellForce 3 ReForced – SAVE 75%
Spellforce 3's combination of RPG and RTS enables it to represent the full spectrum of scenarios you'd expect from a fantasy epic – and make you feel like one of the most powerful wizards to have ever lived in the process. Given its robust multiplayer options, too, whether you want to fight alone, alongside your friends, or against them, Spellforce 3 Reforced has you covered.
Destroy All Humans! – SAVE 75%
A remake of the 2005 cult classic, this game is everything you remember (and also a little bit more). Whilst the 2020 version of the game remains faithful to the classic release, a few new changes have been added to make it more palatable for modern audiences. It really is out of this world.
Kingdoms of Amalur: Re-Reckoning – SAVE 67%
Kingdoms of Amalur: Re-Reckoning is a revisit of the cult hit 2012 action role-playing game that initially launched back on the PlayStation 3, Xbox 360, and PC. Remastered with improved visuals and refined gameplay, Re-Reckoning delivers on the promise of the original game: that's intense, customizable RPG combat inside a sprawling game world.


This news is republished from another source. You can check the original article here