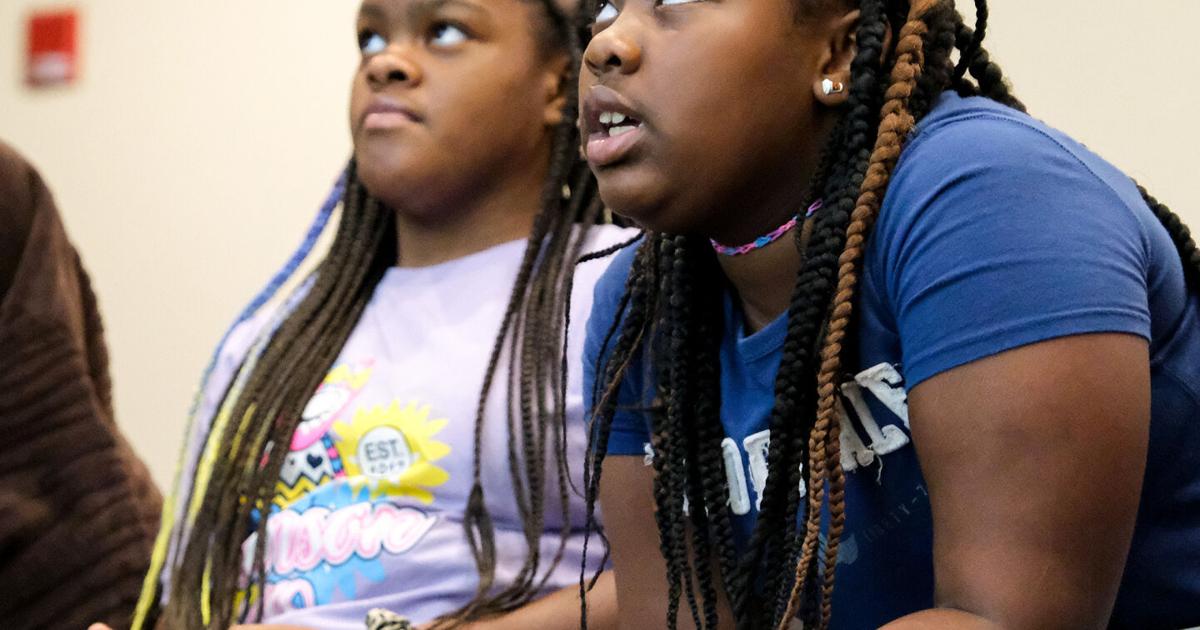 It was game-on Friday at the Longview Public Library as about 40 children chose their favorite Nintendo characters to play "Super Smash Bros. Ultimate" during the Game Day at the Library event.
"They get to play together and experience playing with kids they don't know, sharing, and learning how to play the game itself," said Library Assistant Adam Martin-McPherson.
The Longview Public Library offers Game Day at the Library from 2 to 4 p.m. each Friday as part of the Summer Reading Club. The club concludes July 20 with an event at McWhorter Park, and the last Game Day is July 15.
Martin-McPherson said children who play "Super Smash Bros." compete round robin-style where they play a two-minute match with seven other children. After the match, the children swap out for the next match up.
"You see them socializing throughout the day," he said. "We see a lot of kids make friends here."
Nine-year-old Alexa Pleasant said she enjoys playing "Super Smash Bros." with friends at the library. She said she plays the game at home with her siblings but likes to play with others, too.
"I like all the characters, and this is a fun place where I can interact with a lot of people," she said.
Phillip Hegenauer, 16, recently moved to Longview from Georgia. He said he looked up events happening in the community and became interested in the library's Game Day. He also plays "Super Smash Bros." at home.
"I like the experience of playing with other players and getting better," he said. "Knowing how the community connects together from how they played and experiencing gameplay and connecting with life itself."
Martin-McPherson said "Super Smash Bros." is open to children 8 and older. During Game Day, the library also has board games available for younger children and families in the children's area.
As the library works to integrate video games into its services, Martin-McPherson said it has several available for the public to check out.
The library is at 222 W. Cotton St. For information, go to longviewtexas.gov/3888/Library .
This news is republished from another source. You can check the original article here