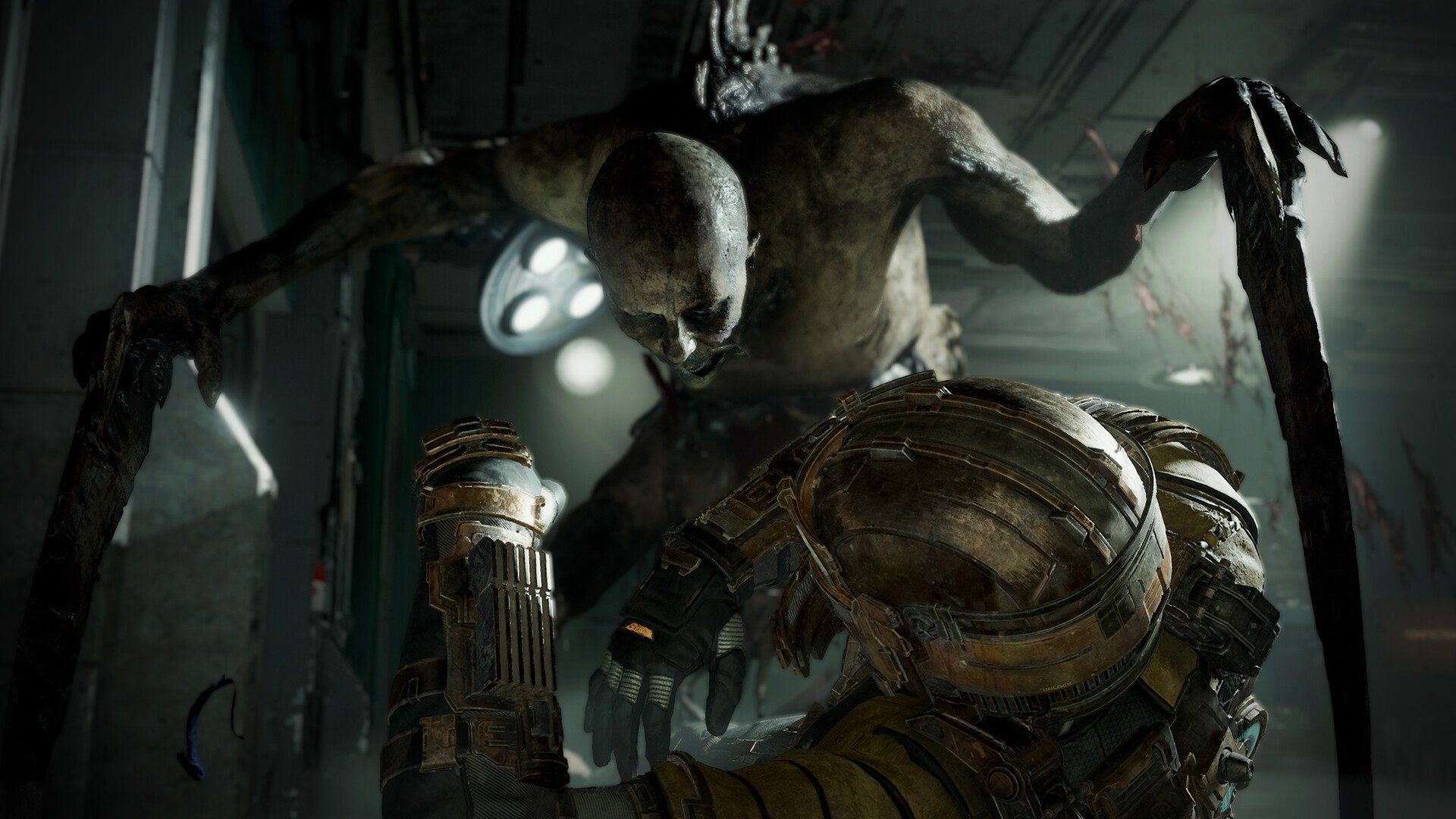 PC players who pre-order the Dead Space remake via Steam will receive a free copy of Dead Space 2.
EA's remake of Visceral Games' 2008 release will hit PC, Xbox Series X/S and PS5 on January 27, 2023.
And customers who pre-order the game via Steam, including those who have already done so, will get Dead Space 2 at no additional charge upon release.
Dead Space remake – 10 minutes of exclusive gameplay | VGC
Released in 2011, Dead Space 2 is currently priced at $19.99 / £17.99 on Valve's PC marketplace.
Announced in 2021, the Dead Space remake has been rebuilt with EA's Frostbite engine by Star Wars Squadrons studio Motive.
The game is helmed by creative director Roman Campos-Oriola and former Assassin's Creed Valhalla game director Eric Baptizat.
It will include a number of features which originally appeared in the game's sequels, such as protagonist Isaac Clarke having a voice and updated zero-g.
"Another thing that was important to me was the changes we made to zero-g," Campos-Oriola said in a VGC interview published in October. "It's not that it wasn't good in the original, but in terms of authenticity we preferred the kind of zero-g that existed in Dead Space 2 and 3. It fits more with the fantasy of being in zero-g and floating and flying around.
"What was also interesting to us was that since we were recreating the Ishimura, changing zero-g allowed players to explore some spaces that already existed in a different way to the original."
Campos-Oriola refused to be drawn on whether Motive could also remake Dead Space 2.
Motive is also working on an Iron Man game developed in collaboration with Marvel. Its development team is being led by executive producer Olivier Proulx, who previously worked on Marvel's Guardians of the Galaxy at Eidos Montreal.
This news is republished from another source. You can check the original article here