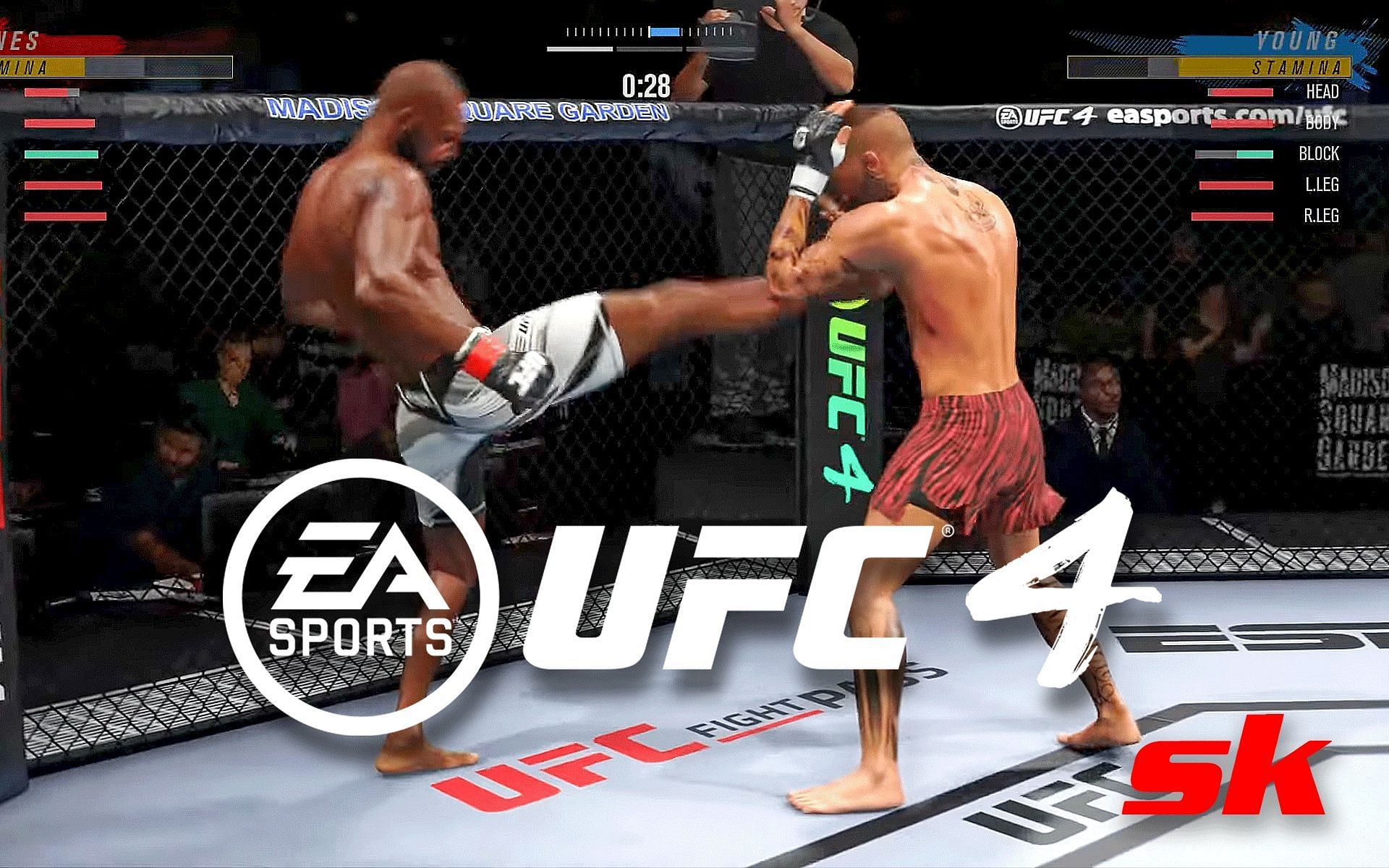 UFC 4, a mixed martial arts video game developed by EA Vancouver and published by EA Sports, is the fourth installment of the series that was released on August 14, 2020. The game was received with a mixed reception, and most recently, a YouTuber tried to point out some significant features missing in the latest edition.
Fans were quite critical of the inclusion of in-game commercials two weeks after the game's initial release. A post on Reddit displaying commercials in the game for the second season premiere of the Amazon Prime Video television series The Boys received over 86,000 upvotes. In reaction to the outcry, EA apologized for the inconvenience and withdrew the pop-up advertisements.
MMAGAME, a YouTube page, recently pointed out that the 'replay editor' is one of the most significant features missing from UFC 4. EA Sports MMA, a 2010 sports video game, had a feature that allowed customization and control of replays as opposed to the latest edition:
"One of the standout features of this game [EA Sports MMA] was the replay editor which allowed players to pause, rewind, and fast forward through replays as well as adjust camera angles and add various types of visual effects. It was a game-changer that allowed players to analyze their performances and learn from their mistakes."
Replay editors have become a staple in a lot of competition-based video games. Fans have long been calling for a replay system update and more ways of relishing a victory besides the standard three camera angles provided by the game.
Check out the full video below:
Place your bets for the upcoming UFC Fight Night main card and earn $$$.
---
Conor McGregor is not a fan of the latest editions of the UFC games
The gaming community as a whole agrees that EA Sports UFC used to be good until recent times. The last several installments in EA Sports' long-running MMA-based video game series have not met the series' customary standards.
As it turns out, gamers are not the only ones that agree. Conor McGregor, arguably the biggest star in the sport, also appears to be an avid fan of the earlier games in the series. 'The Notorious' was also featured on the cover of the second installment of the video game series alongside Ronda Rousey.
During a recent exchange with British YouTuber KSI, McGregor claimed that he is not a fan of the latest edition of the game:
"The big bad boss of @Burberry. Damn those early ufc games where the best. The new one current is garbáiste."
Check out the tweet below:


This news is republished from another source. You can check the original article here