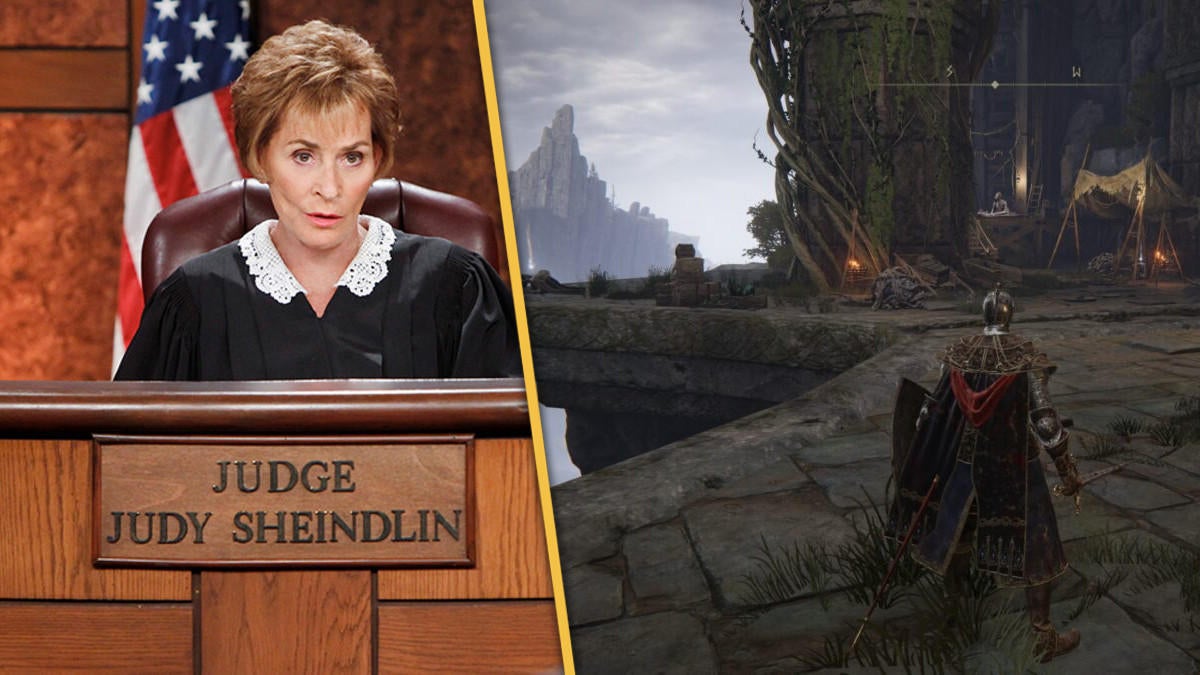 It's been nearly a year since Elden Ring released, but players are still finding new and unique ways to have fun with the game. Reddit user Mundayverbal did just that with a creation they call the "Judge Judy build." The character's design is inspired by the world-famous Judy Sheindlin, and can be seen battling an opponent in one of the game's Colosseums. "Judy" can be seen getting the win over her enemy by using the Gavel of Haima, which makes a lot of thematic sense for the build. The whole thing is pretty silly, but it does show the creativity of Elden Ring's fans!
Video of the game's Judge Judy build can be found in the Reddit post embedded below. 
I present: The Judge Judy build. from
Eldenring
Elden Ring's Colosseums were added as part of a free update last month. The PvP mode was rumored for months, but finally dropped on December 7th. The update added Colosseums in Limgrave, Caelid, and Leyndell, which feature different modes. In addition to one-on-one duels like the one in the video, there are also free-for-alls and team battles for players to check out. Elden Ring creator Hidetaka Miyazaki has teased that additional DLC could be released in the future, though nothing specific has been revealed as of this writing.
Miyazaki teased that additional content following Elden Ring's Game of the Year win at The Game Awards. Elden Ring's win was expected by just about every video game fan, given the sheer level of excitement that surrounded the title in 2022. In addition to the win at The Game Awards, Elden Ring was also judged Game of the Year from ComicBook.com's own Golden Issues awards. Elden Ring had a very big 2022, and it will be interesting to see what 2023 has in store!
Elden Ring is available now on PlayStation 4, PlayStation 5, Xbox One, Xbox Series X|S, and PC. You can check out all of our previous coverage of the game right here.
What are your thoughts on this Elden Ring build? Have you come up with a fun build in the game? Let us know in the comments or share your thoughts directly on Twitter at @Marcdachamp to talk about all things gaming!
[H/T: The Gamer]


This news is republished from another source. You can check the original article here