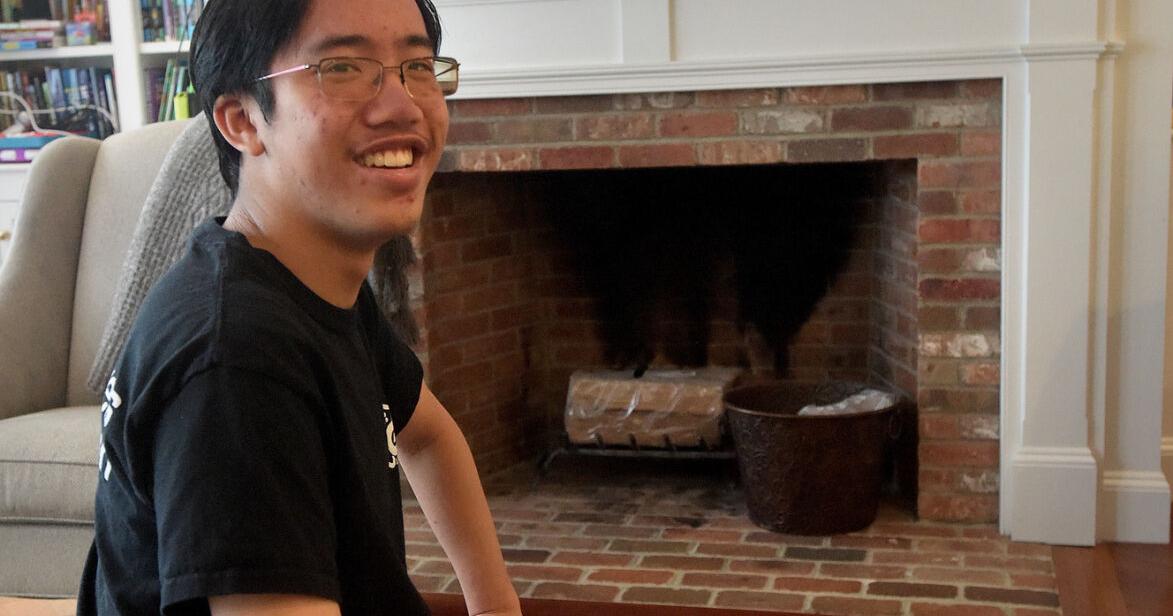 Alex Wu is a competitive student. The 16-year-old is taking multiple AP classes, tutors, is working on an oral history project with the Andover Center for History and Culture, and has spoken at Andover Public Schools events.
Like many high school students, Wu, a junior, also plays video games. One of his favorite is "Super Smash Bros."
He recently began competing in esports. Esports are similar to regular sports in that one either competes as a team or solo against others − but in video games.
The league that Wu takes part in is GGLeagues.
GGLeagues works with community recreation departments to set up competitive tournaments, according to founder Erich Bao.
"We work with about 450 cities from across the country," Bao said.
Bao said the platform allows communities to run their own esports tournaments. This allows people to play with others about the same age and in the same community, Bao said.
"Fortnite," "Rocket League," "Super Smash Bros," "Mario Kart" and "Madden" rank among the most popular games, Bao said. Wu competes in "Super Smash Bros." tournaments.
Wu said he was inspired to give esports a try after watching competitive "Super Smash Bros." on YouTube.
"I know I am not a top player but I had always wanted to try competitive play," he said.
That spring, Wu won first place in the league. He quickly found that he had a knack for the game.
"I liked that experience a lot," he said.
Wu then won first place in a summer tournament. Because of his success, Wu was invited to the GGLeagues national competition. He placed third.
Wu said he had never experienced anything so stressful despite participating in math competitions around the state and taking the ACT in middle school.
"I was shaking a little bit," he said.
Wu joined the program in spring 2021, a time when communities across the country were starting to look toward esports, Bao said.
"So many of them that we work with were thinking about gaming and the pandemic was the perfect time for them to dive in," he said.
To sell the program to parents, Bao said he explains how the tournaments can be beneficial. Bao said there are three major benefits he talks about − social, safety and competition. The social benefits are like any cooperative program whether virtual or in person, he said.
"You have to educate parents on the fact that kids are playing with others, they are connecting with other people, it's about creating friendships, it's about creating relationships," Bao said.
Then, there is safety.
"If your kid is already playing video games, why not provide a safer, more monitored way for them to do that," he said. "You can be playing against anybody online or if you are playing for GGLeagues, you know that you are playing against other kids."
Furthermore, Bao said there are also GGLeagues admins who moderate the games.
Video games can provide young people with opportunities, Bao said.
"There are now esports scholarships and varsity programs at universities,'' he said. "There are paths for you to be a competitive player, there are paths for you to be a content creator in that space, and there are so many different career options within esports now."
Wu has a YouTube channel with more than 10,000 subscribers where he shows off mods he makes for a rhythm game called "Friday Night Funkin.'"
Andover partnered with GGLeagues during the pandemic, said Jeffrey Newman, assistant director of Andover Recreation.
"We were looking for as many solid virtual offerings as possible," he said. One of their first virtual projects was in a game design class called Code Wiz, Newman said.
But what drew Andover Recreation to GGLeagues was that there were a dozen or so communities already participating in the program on the North Shore, he said.
Newman said the games take place at an ideal time with all GGLeagues tournaments scheduled for evening and the exact time determined by the ages of the participants.
For 7- to 12-year-olds, the games always start at 7 p.m. and 13- to 17-year-olds always begin at 8 p.m., Newman said.
Participants in the 18-plus divisions play at 9 p.m. Newman said most of their players are in the 8-12 or 13-17 age range. The later times allow them to finish their schoolwork first, he said.
Newman said they have about 30 participants and are in their fifth season.
"It hasn't gotten as much traction as we hoped," he said.
Newman said while it seems the program pushes kids to play more video games, it actually regulates their playtime by giving them specific times at which to play.
He said the program is great way to make friends and to spend time with current friends.
"Kids can come in with a group of friends where they already know people and are comfortable, but kids can also come in as an individual and be able to make new friends through it," Newman said.
He said it costs $30 to participate in a game for a season or $40 to participate in all of the games offered for that season.
For more information, go to https://andoverrec.com/youth/youthrec/ESports.
This news is republished from another source. You can check the original article here