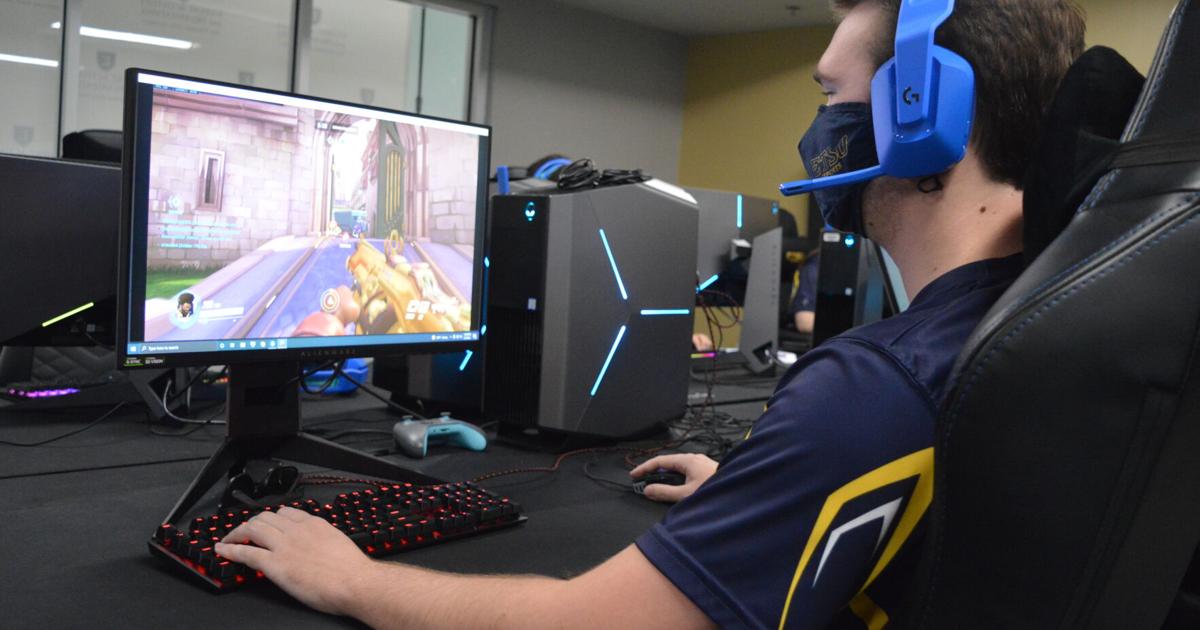 After going winless last season, East Tennessee State University's "Overwatch" esports junior varsity team made an improbable run to the grand finals of the Starleague's Open Division this week before falling to the University of South Florida three games to one.
Despite coming up short in the end, Head Coach Jeff Shell was pleased with the season's outcome.
"They had a really good season," Shell said. "(I'm) excited for the seniors, especially the ones that stuck around and were here last year and kind of had to, I don't want to say suffer, but kind of had to suffer through a winless season to kind of get to turn it around and (have) a shot at the whole thing.
"It was nice to see that, and I could really see in them how excited they were to play," Shell said. "No matter the outcome everyone stayed in really good spirits trying super hard up to the end."
ETSU rallied to make the finals after losing to the University of North Texas in the double-elimination playoff bracket. After bouncing back to beat North Texas, ETSU faced Navarro College — one of two teams that beat them in the regular season. ETSU also lost to South Florida during the regular season, a match Shell said was much more lopsided than the championship game ended up being.
"We're talking micro decisions that needed to be made in fractions of a second was really the difference here," Shell said.
Shell said some players are returning next season, and he's excited to see how they build off this season with playoff experience under their belts.
While the players might be part of the junior varsity team, Shell said it has less to do with the players not being as skilled as those on the varsity team and more to do with the team being made up of players who might not have the time to dedicate to a more rigorous varsity season.
The Starleague Tournament is hosted by the National Association of Collegiate Esports and is split into three divisions: Varsity, Challenger and Open.
ETSU's "Rocket League" and "League of Legends" teams also had solid seasons, finishing top-12 and top-4 in their respective playoff tournaments. Next season for ETSU's esports teams kicks off in September.
"Overall it was a pretty good year," Shell said. "I think we learned some lessons, we took some risks and we tried some things especially on the back-end to create more opportunities for students."
This news is republished from another source. You can check the original article here