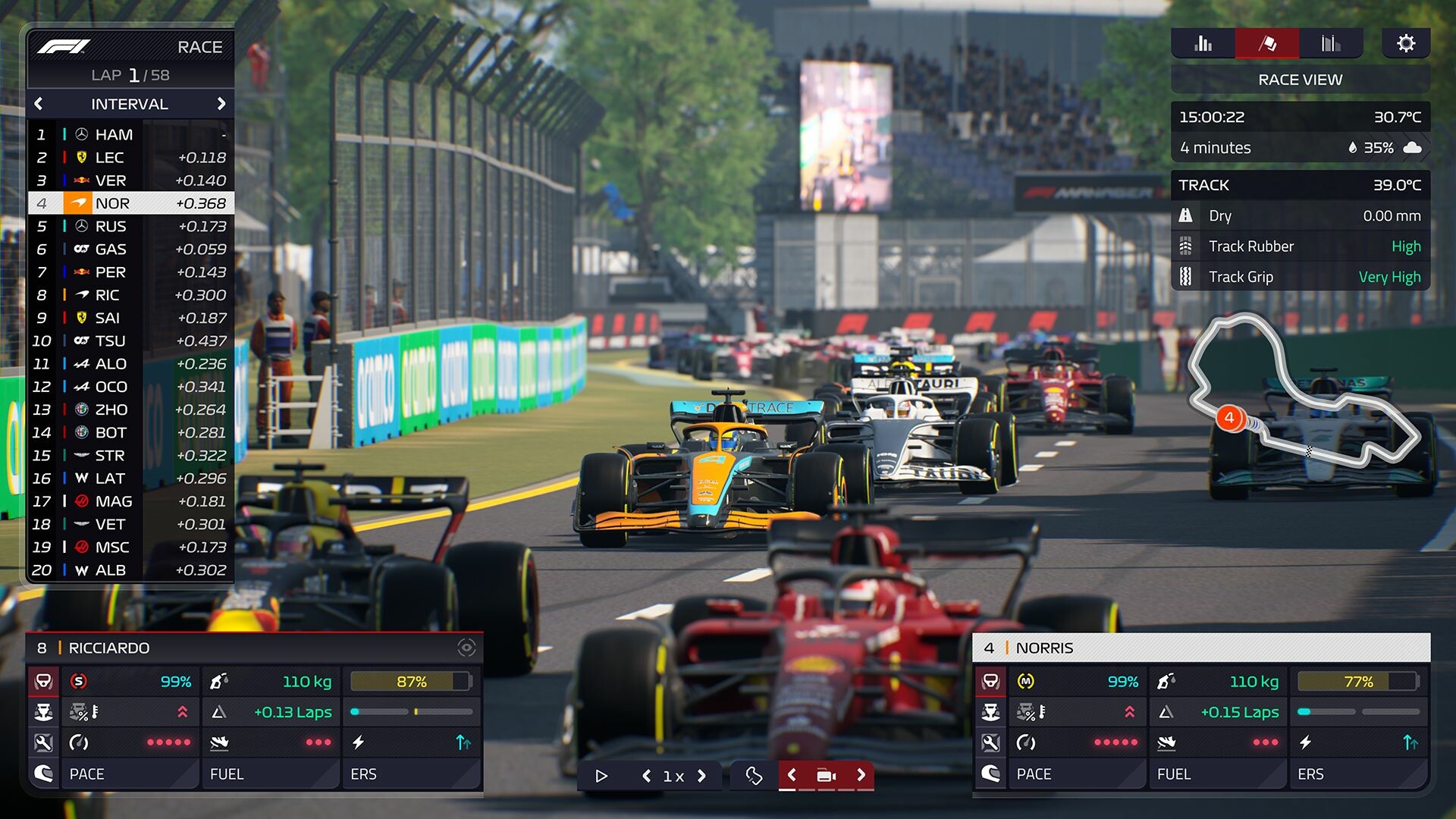 Cambridge, UK-based Frontier Developments' share price plummeted by over 40% on Monday after the company issued a disappointing trading update.
Frontier said it no longer expects to meet its prior sales and profit guidance for the current financial year (FY23) due to the underperformance of its most recent release, F1 Manager 2022, and weaker than expected sales across its whole portfolio, during the holiday period.
Founded in 1994 by Elite co-creator David Braben, Frontier is best known for the space flight series and its management sims like Planet Zoo, Jurassic World Evolution and Planet Coaster.
F1 Manager 2022 | Announcement Trailer
F1 Manager 2022, the "first game in an important new annual franchise for Frontier", was released in the summer of 2022 and has sold over 600,000 copies, according to the company, which is below its expectations.
"Player engagement at release in August 2022 and during the initial period after release was strong, and broadly in-line with original expectations," it said.
"Unfortunately, sales performance during key holiday season price promotions fell materially below original expectations, potentially due in part to increased player price sensitivity related to worsening economic conditions."
As a result of the game's underperformance, Frontier has cut its revenue projections for both its current financial year ending in May 2023 and FY24.
"The performance of Frontier's existing internally developed games which released before June 2022, namely Elite Dangerous, Planet Coaster, Jurassic World Evolution 1, Jurassic World Evolution 2 and Planet Zoo, was in-line with expectations during H1 FY23," Frontier said.
"However, sales performance during key price promotions in December 2022 fell below expectations, with some evidence of increased player price sensitivity."
Despite these challenges, Frontier said it "believes it is still possible" to surpass last year's record revenue performance of £114 million, but that its revised expectation is to deliver revenue of not less than £100 million.
It said a revenue outcome of £100 million could be expected to deliver an operating profit of around £2 million, whilst achieving £114 million of revenue would deliver an operating profit of approximately £10 million).
Frontier boss Jonny Watts said it was "very disappointing" to be resetting the company's financial expectations.
"As CEO, I am driving a change in emphasis to increase focus on our core strengths and skills, with particular attention to increasing the return on investment that we achieve from our world-class teams. We intend to grow the number of our development teams to increase the cadence of new releases, whilst continuing to nurture our existing portfolio, to achieve sustainable growth.
"We have created a strong portfolio of games and we continue to learn and respond to challenges as we expand and nurture our portfolio. I am grateful to our talented people for their continued hard work."
This news is republished from another source. You can check the original article here