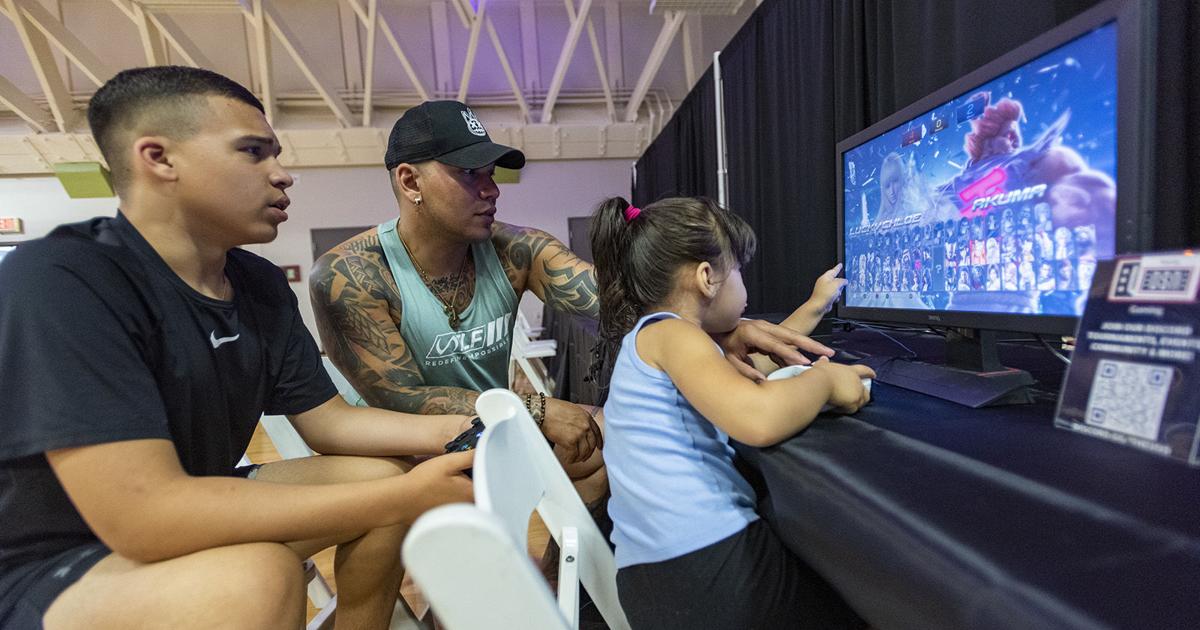 The weekend was full of firsts in Fort Knox.
The first gaming convention was hosted Saturday and Sunday by United Service Organizations and Morale Welfare Recreation. The two-day convention-style event was the first gaming convention USO had ever done according to Ross Ledford, who is the regional gaming events manager for the southeast region of the USO.
"We wanted to reach out and try to support Fort Knox in any way that we could," he said.
Ledford said, in addition to the 23,000 people in Fort Knox normally, there also were 3,000 cadets participating summer training.
USO pulled out all the stops, bringing top-of-the-line computer gaming equipment to host tournaments, cornhole, disc golf equipment and 18 retro arcade machines. There also was free food available and prizes given away every hour.
"It's a unique experience because it's not only gaming, it's a connection point for the cadets who may not have known other gamers are here," Ledford said.
Sunday, Peter Mayoliz got to show his son, Peter Mayoliz Jr., a video game called "Tekken" for the first time.
Mayoliz said he decided to come to the convention with his son and daughter, Aubrey, on Father's Day because his son is into gaming.
"I thought, he's never been to a gaming convention, so why not?," Mayoliz said.
Swords & Boards, a hobby and game store in Radcliff, came out to demo games and set up a booth outside the store for the first time. Owner Jacob Beal said he jumped at the opportunity when presented and the experience had been incredible.
"This is very outside of our wheelhouse," he said. "It's our first time doing anything like this. It's really exciting."
Beal said they brought board games, miniatures, trading card games and tried to provide a wide variety of activities for people in attendance. He said they also donated some of the prizes for the giveaways, and he would love to do more of these types of events.
"Ross is intending to do at least one of these every year now, so I'm going to be back for the next one, and I've considered traveling around for other events as well," he said. "Honestly, this is really cool."
Austin Owens, who was participating in one of the video game tournaments, said he and his whole platoon had augmented to Fort Knox from Fort Polk. He said their barracks were right down the road, and they were excited for what had been organized.
"The USO is one of those places that makes you feel good to be a soldier," he said. "They take care of you."
This news is republished from another source. You can check the original article here