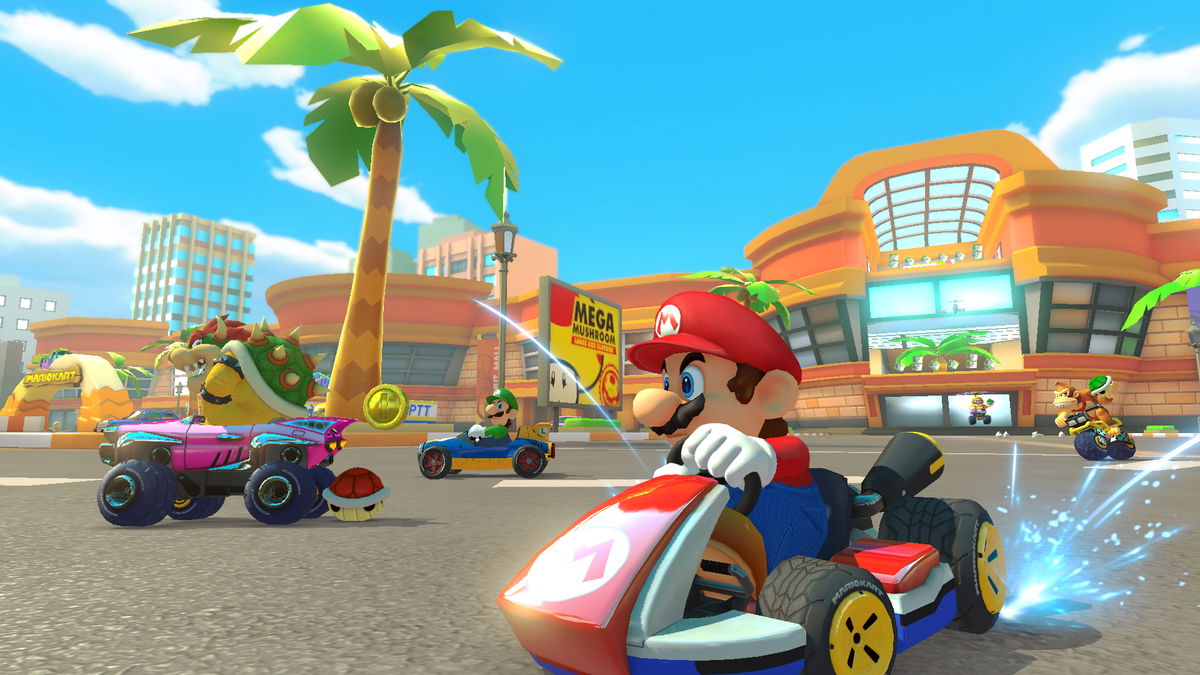 The current year is going to end in a few hours, but it would end on a happy note for Nintendo as Mario Kart 8 Deluxe achieved an epic milestone recently. Despite the game being five years old now, it remains a favorite among the gaming community.
ADVERTISEMENT
Article continues below this ad
This Mario-themed kart racing game originally came out for Nintendo WiiU. But after this WiiU game's success, the Japanese giants released an advanced version for the Switch in 2017. Nintendo added some new features to the Deluxe edition which helped it achieve great heights.
Mario Kart 8 Deluxe sells over 50 million copies
ADVERTISEMENT
Article continues below this ad
Nintendo Switch has been among the best-selling consoles for the Japanese giants. But the most successful title on this hybrid console is none other than Mario Kart 8 Deluxe, and it has been the top best-selling game since its release.
Recently, there are reports that this racing kart game has reached another epic milestone. The game apparently sold over five million copies in Japan recently, and it's just behind the newly released titles like Splatoon 3 and Pokemon Scarlet & Violet.
Further, this Mario-themed karting game has sold over 50 million copies globally. The second-best-selling game across the globe for Nintendo is Animal Crossing: New Horizons. However, there is a difference of over 10 million copies between the two Switch games.
Why this Mario game has such amazing sales?
The possible reason behind this milestone is the content that Mario Kart 8 Deluxe offers to the fans. Despite being a remake of a 2014 released WiiU game, the Japanese giants kept adding new content to the game which kept it relevant among the fans.
ADVERTISEMENT
Article continues below this ad
Nintendo added lots of new characters to the Deluxe edition from other titles. This Deluxe edition featured the likes of Link from The Legend of Zelda, Inkling Girl from Splatoon, and Villagers from Animal Crossing. Moreover, Nintendo also released a lot of DLCs.
The most significant addition has to be the Booster Pack, which added lots of race tracks, some of the new additions were from past Mario Kart games. So fans can expect Nintendo to release more new drivers, costumes, and tracks in 2023. Further, there is also the possibility of a new Mario Kart game releasing with the rumored Switch Pro releasing in 2023.
ADVERTISEMENT
Article continues below this ad
WATCH THIS STORY: Ranking The Highest-Selling Nintendo Games of All Time
What are your thoughts about this epic milestone of Mario Kart 8 Deluxe?
This news is republished from another source. You can check the original article here