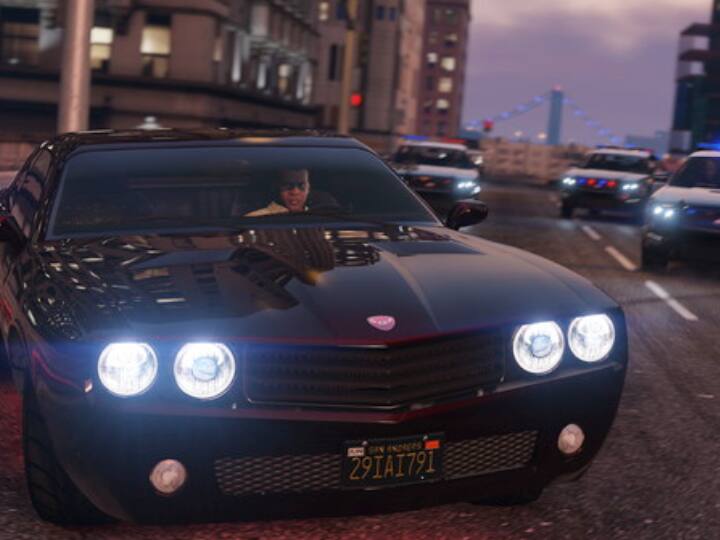 Grand Theft Auto V, popularly referred to as GTA V or GTA 5, has been around for nearly a decade now. Released by Rockstar Games in September 2013, GTA 5 still manages to hold its own against the latest sandbox titles even today. Marked by a unique three-character gameplay, GTA 5 is known for its over-the-top missions, gorgeous graphics, and a vast open world that is fun to explore even after you have finished the main campaign. Interestingly, it is the only game to see a release on three generations of consoles over the years. Making its debut on the PlayStation 3 and Xbox 360 in 2013, the game was eventually launched on PlayStation 4 and Xbox One in 2014, and on the PlayStation 5 and Xbox Series X/S earlier this year. 
Mind you, GTA 5 is an easy game to beat. With some practice, you don't really need cheat codes to finish all story missions. However, GTA 5 cheat codes make the game way more fun. After all, who doesn't want to run faster than a speeding bullet or cause explosions just with your bare hands?
GTA 5 cheat codes for PC: How to activate
Follow these simple steps to activate GTA 5 cheat codes on PC:
Save the game. Activating cheat codes stops you from earning Achievements until the game is restarted. So, it's important that you save your game before activating GTA 5 cheat codes.

Press the tilde button (~) on your keyboard to bring up the console.

Type in the cheat code, press ENTER. If you type the code correctly, you should see a message that the cheat is now active. 
GTA 5 cheat codes for PC: Full list
Here are all the cheat codes for GTA 5 on PC and their effects:
PAINKILLER – Invincibility

TURTLE – Maximum health, maximum armour

LAWYERUP – Lower Wanted level

FUGITIVE – Raise Wanted level

HOPTOIT – Super jump

INCENDIARY – Flaming bullets

HOTHANDS – Explosive melee attack

HIGHEX – Explosive bullets 

SKYDIVE – Give parachute

FLOATER – Moon gravity

LIQUOR – Drunk mode

POWERUP – Recharge special abilities of Trevor, Michael, and Franklin

SLOWMO – Slow motion; can be entered three times to experience the full effect

DEADEYE – Slow motion aiming; can be entered three times to experience the full effect

SKYFALL – Immediately launches you into the sky

CATCHME – Fast run

GOTGILLS – Fast swim

MAKEITRAIN – Change weather

SNOWDAY – Slippery cars, great for drifting

BANDIT – Spawn BMX bike

COMET – Spawn sports car

ROCKET – Spawn PCJ-600 motorcycle

OFFROAD – Spawn Sanchez dirt bike

RAPIDGT – Spawn sports car

VINEWOOD – Spawn limo

TRASHED – Spawn Trashmaster garbage truck

BUZZOFF – Spawn Buzzard attack helicopter

BARNSTORM – Spawn stune plane

FLYSPRAY – Spawn duster plane

HOLEIN1 – Spawn Caddy golf cart
These are the confirmed GTA 5 cheat codes which you can use to make the game even more fun. Enjoy!
This news is republished from another source. You can check the original article here