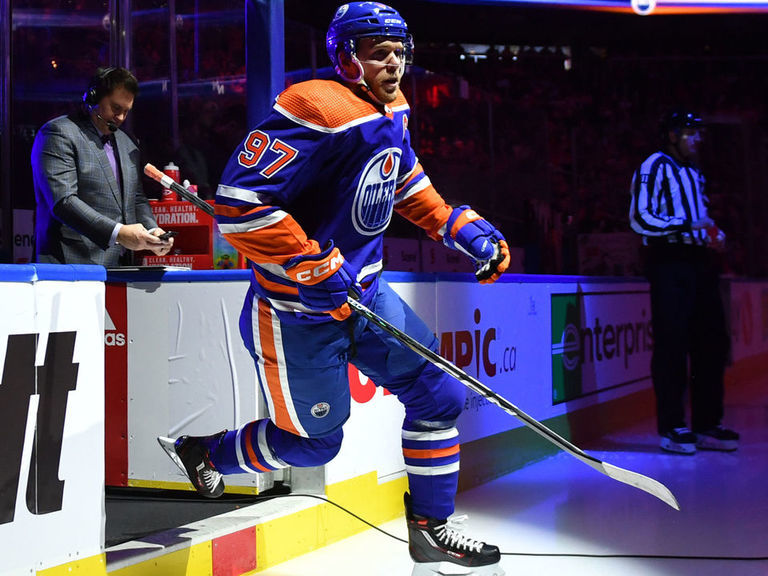 Now that the calendar has flipped to 2023, the Hart Trophy race is really heating up.
The leading MVP candidate is playing like a man possessed, even by his lofty standards. But the intrigue arises when considering who the other finalists should be. Some impact players, like Tage Thompson and Sidney Crosby, might've cracked the list if not for those with stronger cases – or in the example of the former, if his team were more firmly in the playoff hunt.
Here are our top five Hart contenders as we near the second half of this NHL campaign:
5. Jason Robertson
| GP | G | A | ATOI | xGF% |
| --- | --- | --- | --- | --- |
| 40 | 26 | 29 | 18:36 | 60.18 |
Robertson remains an MVP contender, but the Dallas Stars youngster has fallen back down to Earth a bit since we last evaluated the race. The 23-year-old posted over a point per game in that span, but he's scored only three goals in his last 12 games.
The California-born winger still boasts elite underlying numbers, as only one other player on this list has a better expected goals for percentage at five-on-five in 2022-23. Robertson ranks among the league leaders in both that category and scoring chances for percentage this season.
He's still outpacing his teammates by a large margin, too. He's collected seven more goals and 11 more points than Roope Hintz, who ranks second on the team in both categories. Robertson has scored 73% of his goals at even strength, and he sits among the NHL's top producers in both that category and even-strength points.
However, since reeling off an 18-game point streak from late October to early December, he's primarily been a distributor, registering just three tallies and 11 helpers over his last 15 contests. He's one of the main reasons the Stars sit atop the Central Division, but he'll need to raise his game to get back into the mix for serious Hart consideration.
4. David Pastrnak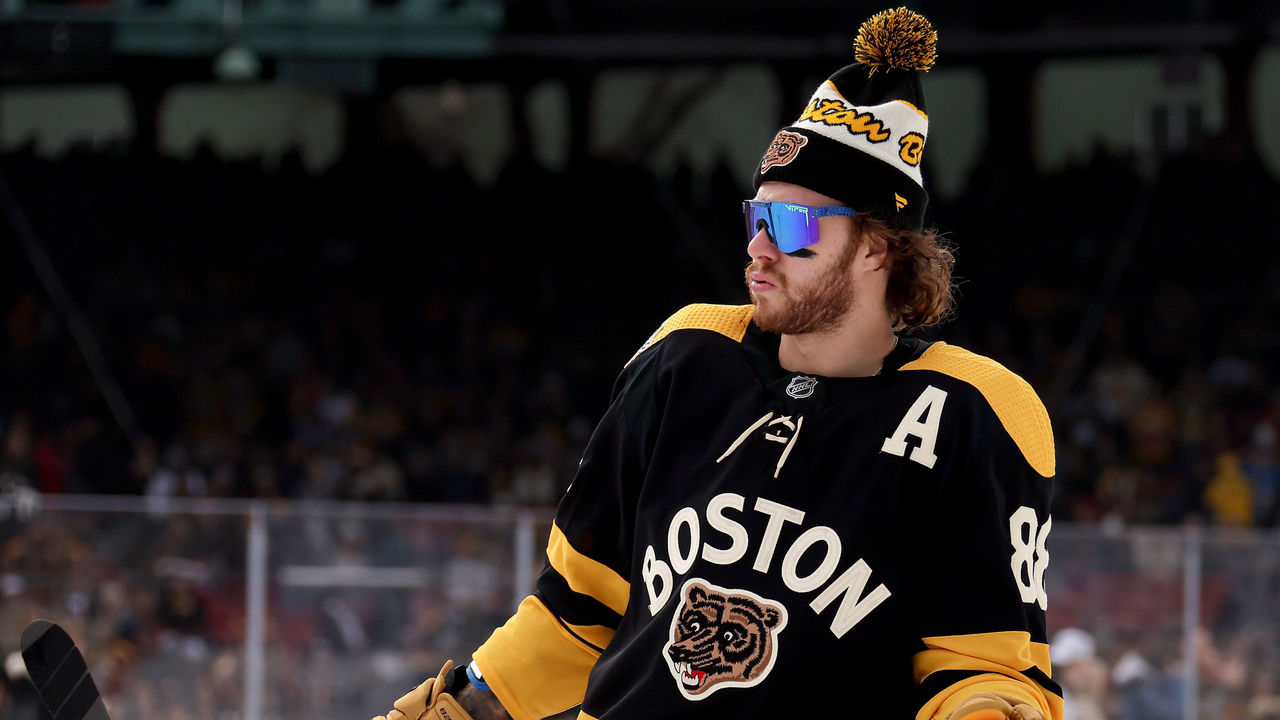 | GP | G | A | ATOI | xGF% |
| --- | --- | --- | --- | --- |
| 38 | 27 | 25 | 19:55 | 56.9 |
Pastrnak was higher on this list in previous editions, but this slight downgrade isn't by much fault of his own. The Boston Bruins superstar is still producing at an elite clip, with nine goals and seven assists in the 13 games since our last edition of these rankings.
The Czech winger has notched 11 more goals and 19 more points than his closest teammate. Linus Ullmark's utter excellence in goal and the fact that they play for the league's best team hurt Pastrnak's case to a degree, but there's no denying the skilled forward belongs in the conversation.
Strong analytic figures further cement him as a fringe Hart candidate. The Bruins have significantly outplayed the opposition when he's been on the ice at five-on-five this season, boasting stellar xGF and SCF percentages in those situations.
If the pending unrestricted free agent sustains his average ice time, he'd set a career high, and only Boston's two best defensemen are getting more burn than Pastrnak among Bruins skaters in 2022-23.
3. Jack Hughes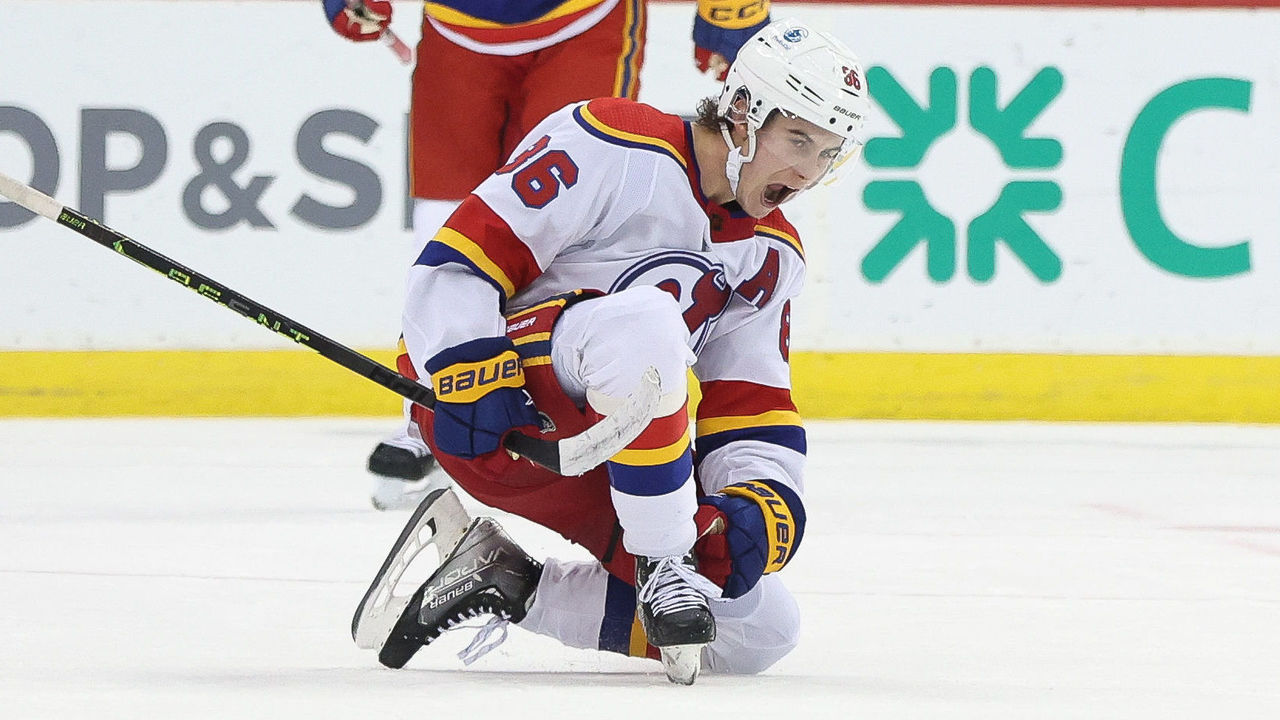 | GP | G | A | ATOI | xGF% |
| --- | --- | --- | --- | --- |
|  39 | 24 | 22 | 19:58 | 64:01 |
Hughes makes his first appearance of the season on this list, and it's certainly warranted. Others have more goals and points than the New Jersey Devils center, but the Hart Trophy is supposed to reward value first and foremost. Hughes possesses some truly absurd underlying numbers this season and has been the brightest star for a team that's exceeding expectations.
For starters, Hughes leads the NHL in both wins above replacement and goals above replacement. That's impressive on its own, but he also ranks fourth in the league in xGF% and fifth in SCF% at five-on-five among those who've played at least 350 minutes in those situations.
Hughes has outproduced all other Devils skaters with six more goals and seven more points than his closest teammate. He's also been on fire lately, scoring 17 of his goals in his last 19 games. Plus, he's doing all this at 21 years old. New Jersey had high hopes for Hughes after drafting him first overall in 2019, and the Florida-born pivot is now proving to be one of the NHL's most valuable players in his fourth season.
2. Mikko Rantanen
| GP | G | A | ATOI | xGF% |
| --- | --- | --- | --- | --- |
| 37 | 26 | 22 | 23:08 | 51.26 |
The Colorado Avalanche have been riddled with injuries this season and might've been outside the playoff picture without Rantanen, who's kept the defending champions afloat and then some. The Finn was huge in Nathan MacKinnon's absence, racking up nine goals and four assists in the 11 games the Avalanche played without their most dynamic forward.
Rantanen has been on an absolute tear recently, collecting 11 goals and five assists in the 13 contests since our last edition. He also leads all NHL forwards (yes, even the Hart favorite) in average ice time this season. Colorado has leaned heavily on Rantanen, and that's unlikely to change with the club still missing captain Gabriel Landeskog, Valeri Nichushkin, Josh Manson, Bo Byram, and Pavel Francouz, among others.
The Avalanche have an effective power play as usual, but Rantanen's doing the vast majority of his damage at even strength. The 26-year-old tops the NHL with 21 goals in those situations, meaning he's buried a whopping 85% of his tallies under more difficult circumstances.
No other Colorado player has even hit double figures in goals this season, and Rantanen has at least a 12-point edge over every one of his teammates. That's partly due to the injuries, of course, but it still illustrates how critical he's been to keeping the Avalanche competitive. The club has lost five straight games, but don't blame Rantanen, who's registered three goals and three assists during the skid.
1. Connor McDavid
| GP | G | A | ATOI | xGF% |
| --- | --- | --- | --- | --- |
| 40 | 33 | 42 | 22:46 | 55.78 |
We frequently say the MVP race isn't primarily about points, but when someone's lighting up the league the way McDavid is, anything but the top spot would just be wrong.
McDavid must've seen Robertson's 18-game point streak and said, "Hold my beverage." The Edmonton Oilers captain put together a 17-game run from late November to late December in which he amassed 16 goals and 21 assists for more than two points per contest. He leads the league in goals and assists, and he has a simply bonkers 15-point cushion in the Art Ross Trophy race.
Another development in McDavid's favor is his improved underlying numbers. The otherworldly superstar's analytic figures were favorable but not spectacular in our last edition on Dec. 9. But he's raised both his five-on-five xGF% and SCF% since then, which means his club is controlling an even larger share of the expected goals and scoring chances than it was before.
The Oilers occupy fifth place in Pacific Division by points percentage, but they're in the postseason hunt as they have been for most of the campaign. McDavid typically deserves serious consideration if Edmonton is anywhere near the playoff picture, and that's no different this time around – especially considering how much more valuable he's been than any other NHLer in 2022-23.
(Analytics sources: Natural Stat Trick, Evolving Hockey)
This news is republished from another source. You can check the original article here