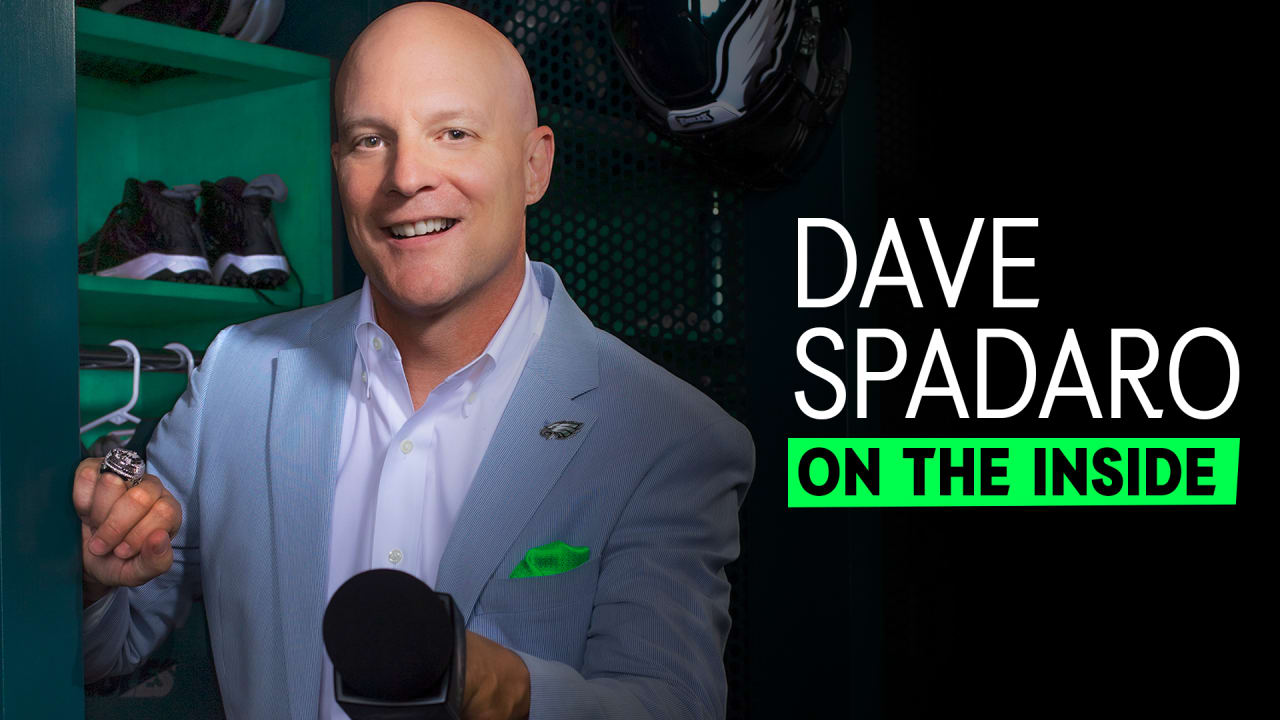 This was a family affair for new Eagles wide receiver A.J. Brown, and why not? He's in Philadelphia for at least the next five seasons, having officially signed his new contract after agreeing to terms on Thursday night to cap a hectic day and night for him as his former team, the Tennessee Titans dealt him to the Eagles and Brown processed all those emotions. So when Brown arrived in town on Monday, he brought with him his young daughter and talked about his future.
"I'm excited to be an Eagle and join this great organization," Brown said. "I'm looking forward to doing anything and everything I can do to help win games. I want to win it all."
Brown hasn't "won it all" since his high school days at Starkville High School in Mississippi when his team won the state championship, although his 2019 Titans team reached the AFC Championship Game. The Eagles are on the upswing having reached the playoffs in Nick Sirianni's first season as head coach in 2021 and have put together a young, talented, and versatile offense that led the NFL in rushing last season and now, with Brown on board to work with second-year wide receiver DeVonta Smith, tight end Dallas Goedert, and many others, have multiple weapons in the passing game that will be tough for defenses to match up against.
That's a conversation for down the line as we get closer to the regular season, so for now it's all about Brown and his feelings about being an Eagle. He admitted after his press conference that he has spent time in the last few days visualizing himself as an Eagle – he plugged himself into the lineup to play Madden and, yes, he threw the ball to himself "all the time," he said, laughing – and he liked what he saw in the video game.
"We just need to get to work and get everyone on the same page and work together," he said. "It's not about one person in this game. The team is what it's all about."
Brown has had a long-time friendship with Eagles quarterback Jalen Hurts – "I know that he has my back and I have his," Brown said – that started when Hurts recruited Brown to play at the University of Alabama. Brown chose Mississippi, but the two stayed close and would at times joke about the Eagles trading for Brown at some point to get the two friends on the field on the same team. It happened in a matter of a couple of days last week as the Eagles and Titans agreed to a trade and then Philadelphia was able to work out the new contract for Brown.
Saying "yes" to the Eagles was a "life-changing" moment for Brown, who is signed for five years. He said he is "one of the top guys in the league. I'm confident in how I play and what I bring to the table and I'm glad the Eagles believed in me," Brown said.
This news is republished from another source. You can check the original article here