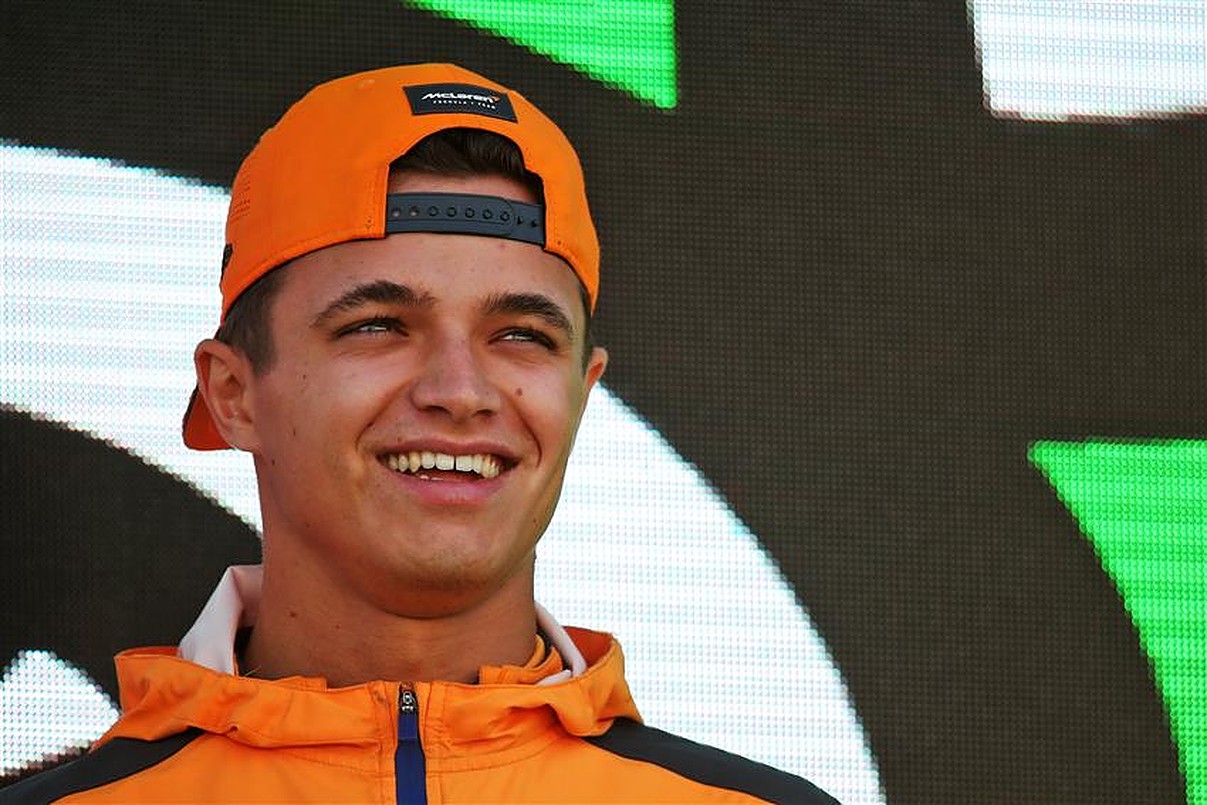 Lando Norris has been no stranger to wearing specially designed helmets during his Formula 1 career, and this weekend's returning Singapore Grand Prix is no different.
Norris revealed prior to this weekend that he'll be wearing a special Halo inspired helmet, as a result of his brand, Quadrant having become partners of the very popular videogame.
The McLaren driver revealed the news on his social media channels, where he showed off the 'Master Chief' inspired helmet.
The Quadrant founder and CEO spoke on how "exciting" it is for the gaming and lifestyle brand to be partnering with a huge videogame like Halo, leaving the Brit "proud" of how hard the company has worked.
READ: Defiant Lewis Hamilton reflects on 2022, makes Singapore GP prediction
"It's really exciting for us to announce that we've become a partnered team in Halo," said Norris.
"The whole team has worked incredibly hard to get to this stage, and I'm really proud of the success our roster has had this season."
The partnership is specifically with the Halo Championship Series (HCS) and players who are excited about the deal will get to use special Quadrant-themed skins in the 2023 HCS.
Norris will be hoping that the helmet brings him luck this weekend, as the Woking-based team continues to hunt down Alpine for fourth in the Constructors' Championship.
With six races remaining, McLaren sit just 18 points behind Alpine; however, the Singapore GP didn't start great for the papaya side.
Norris ended FP1 in P19 with Daniel Ricciardo in P12, whereas Esteban Ocon ended in a brilliant P7 with Fernando Alonso in P10.
The Brit will be hoping for a much stronger FP2 at the mentally and physically draining Marina Bay Circuit, which pushes the drivers to their absolute limits.
READ: Mike Krack says Sebastian Vettel will return to Aston Martin after 'time off'
The circuit offers drivers with zero rest time, with there not being a traditional long straight seen at virtually every other circuit on the calendar.
Whilst drivers are known to love the longest race of the year, it gets its title for being the most demanding race of the year due to the high temperatures and humidity which remain long into the Asian night in Singapore.
This weekend is, of course, the first race in the Asian country since 2019, with the race having been cancelled the last two years as a result of the Coronavirus pandemic, which saw the majority of races on the continent cancelled.
This news is republished from another source. You can check the original article here