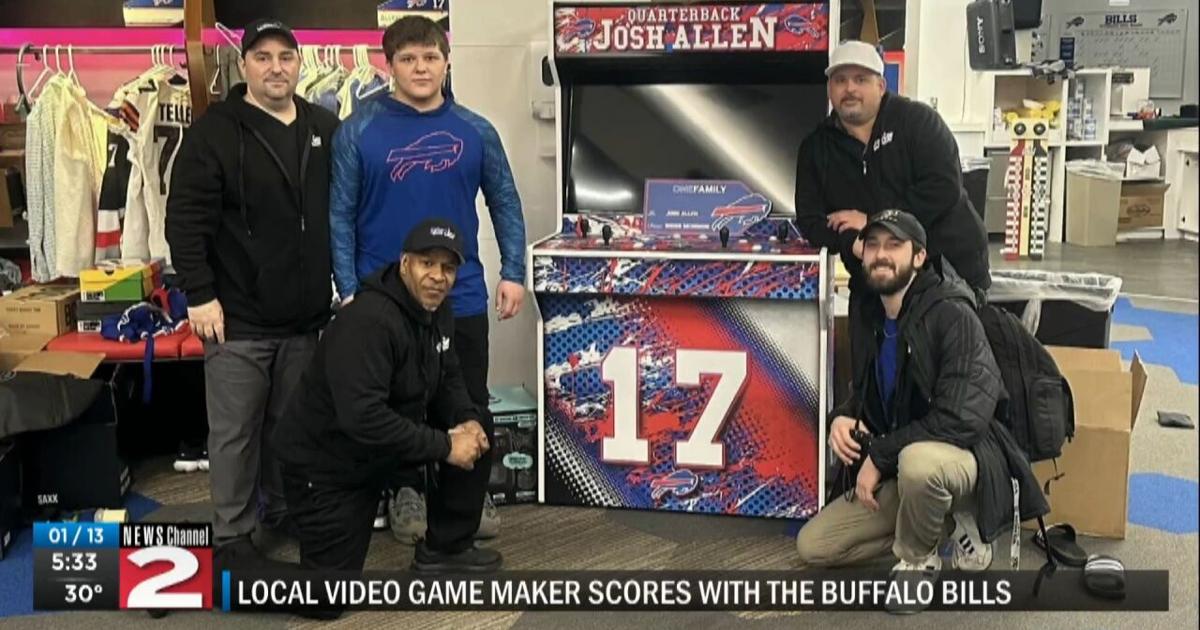 Joe Belmonte is the Owner of Family Fun Factory & Premiere Game Rooms. He builds arcade style video game machines. Joe met Buffalo Bills wide receiver Isaiah McKenzie during a local autograph signing, and asked him to sign one of his video games. Impressed with the work Isaiah ended up ordering video games for all his wide receivers. When the games were delivered other teammates became intrigued.
"While we were there, every other player was simply blown away by what they were, and then we started …you know we were building one for Dion Dawkins, Micah Hyde, Cole Beasley, so we've been fortunate with that."
The relationship between the Bills didn't end there. Isaiah McKenzie reached out to Belmonte again for another build.
"Isaiah had reached back out to us and said listen we want to get one, or I want to get one for Josh…for Josh Allen the Quarterback, but I want his to be a 4 player, you know the best one you can come up with. So we designed it. He approved it."
Joe Belmonte, being a Buffalo Bills fan, felt there was one more player who would enjoy his own game, and the conversation with McKenzie continued.
"Why don't me and you collaborate and build one for Damar after everything he's been through, and he said you know what perfect. We designed it quick, and he approved it, and we brought them both out yesterday to the stadium, which was just awesome."
Belmonte was hoping to see the expressions on the players faces when they got to see the finished products, but it didn't turn out quite like he had hoped for.
"This one was a little bit more quiet in a sense because it was a closed practice. They're getting ready for a playoff game, but when they allowed us to go into the locker room, you know we got a chance to meet some of the players, but just being in that scene seeing that. You know I was able to take my son with me which was just something we'll always remember."
This news is republished from another source. You can check the original article here