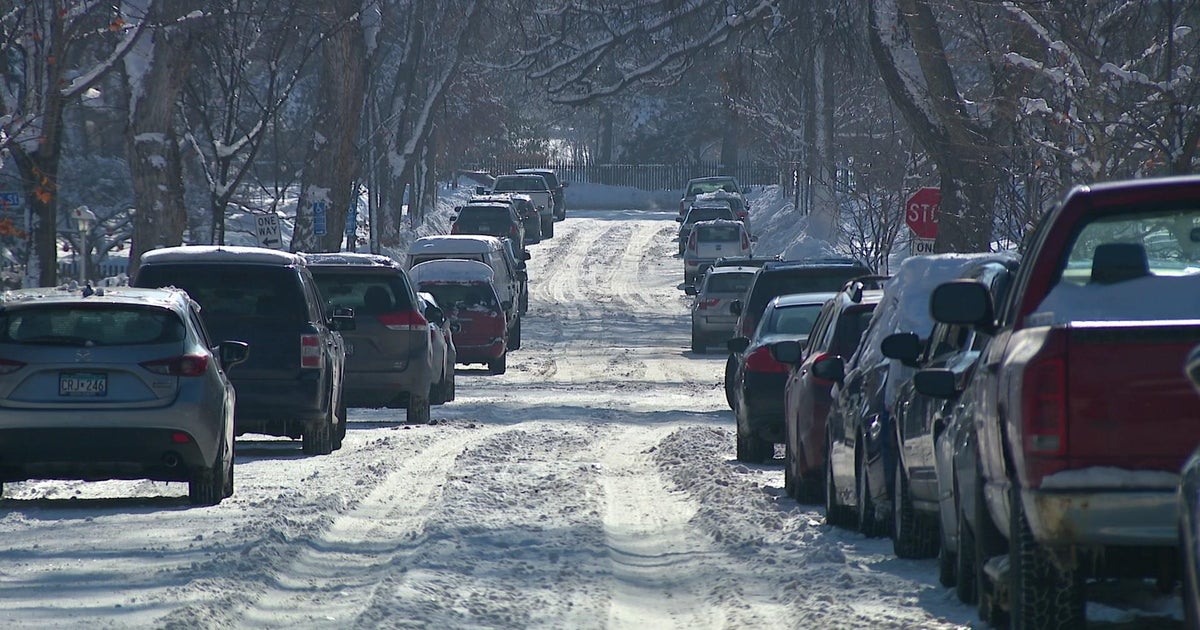 MINNEAPOLIS – A lot of the snow that fell last week is still causing headaches on some of the city streets in Minneapolis.
Greta Wiessner lives in South Uptown along Girard Avenue, which is just one of many small side streets still packed with snow, untouched by plows.
"We're still waiting for a plow to come," said Wiessner. "I gave up, maybe, around Thursday, and realized that we were just going to have to forge the streets."
Over the past five days, drivers packed the snow down, and then colder temperatures froze it, making it really difficult to navigate.
"It's like a video game, honestly. You're kind of like slipping and sliding, and like the tail of the car is going both ways and you're over correcting," said Wiessner.
She says she's not the only Minneapolis neighborhood dealing with this.
"I've heard from friends who are in Longfellow, so sort of the other side of the city from here, the same thing, that they were pretty shocked that plows had not come through yet," said Wiessner.
WCCO spoke to a Longfellow neighbor off camera, who lives on 41st Avenue South. He shared that he didn't see a plow on the side streets until Thursday night, two days after the snow started falling. He reached out to his councilman, Andrew Johnson, who told them they're hesitant to send plows down these side streets with cars parked on them because they don't want to trap cars in with snow berms created by the plows.  
Minneapolis Public Works gave this statement to WCCO:
The latest snow event has been historic in nature, registering as one of the top 15 events in terms of snow totals since 1884. The South Uptown & Longfellow Neighborhoods both have high parking demand and can be tough to navigate with the volume of snow we received, and not having 100% compliance with snow emergency parking rules. With the temperatures we have seen in the past couple of days, we have seen some of the snow packed streets begin to loosen, with the snow fluffing up, causing bumpy conditions. In the coming days, we will continue working on these types of areas and appreciate the feedback from our residents.
The City of Minneapolis tweeted on Friday that they recognize the work isn't over to clear the streets, and that plows would continue into this upcoming week.
"Obviously, this is the beginning of the winter, and you know, I'm really not looking forward to it if it's gonna be like this all year," said Wiessner.
Minneapolis residents can also call 311 for any service requests. It helps Public Works figure out which specific streets need attention.


This news is republished from another source. You can check the original article here