Whether it be for the love of the game or completing the missions for XP, gamers cannot resist playing a game. They want to complete the battlepass in some cases. On the other hand, some players want to earn points in the game. And Microsoft Gaming CEO Phil Spencer has been spotted playing an amazing game of his company.
ADVERTISEMENT
Article continues below this ad
Microsoft CEO Phil Spencer is a personality that the Xbox community looks up to as he stands as crucial manpower behind the flourishing gaming company. But nothing can stop one from indulging in games once in a while. Hereby, Phil has been spotted playing Microsoft Solitaire Collection, leaving the fans speculating about the scenario of him doing so.
ADVERTISEMENT
Article continues below this ad
Phil Spencer has been spotted gaming and the fans have their own theories
Microsoft Solitaire Collection is a decade-old legendary game for Microsoft Windows. The video game encloses 9 challenge Solitaire games. Which are:
FreeCell
Klondike
Klondike by Threes
Golf
Pyramid
Simple Simon
Spider Four Suits
Spider Two Suits
Spider One Suit.
Recently, a Reddit user by the name of u/Ayn_Otori posted a screenshot showing Phil Spencer to be online. The post was captioned "Phil Spencer playing the best of the best." Moreover, this led to other Redditors replying to the post.
And they filled the comment section with abundant theories of Phil enjoying the game. Some speculated him to be completing GamePass' daily quest to earn MS reward points. Whereas some were overwhelmed to see the CEO taking time out for himself and playing a video game.
Here are some reactions to the Reddit post:




Microsoft has done a progressive move to educate the community
Recently, there has been a crucial development on Microsoft's side. As they have enrolled a website solely for determining the "Benefits of Xbox + Activision- Blizzard." On the website, they have staged the foreseeable benefits of the deal for creators, players, and the gaming industry.
ADVERTISEMENT
Article continues below this ad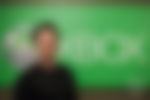 Above all, Phil Spencer also left a note for the visitors of the website. He said, "Giving players choice in how they play their games makes gaming more accessible and leads to larger, more vibrant communities of players. Choice is equally important to developers. Developers benefit from having a diversity of distribution and business models for their games. Choice unlocks opportunities for innovation and enables the industry to grow."
With this, Microsoft Gaming has tried to firm its stance on the "acquisition" of Activision-Blizzard. For a better and more beneficial gaming prospect for Xbox and the whole gaming industry. Thus, only time will unravel what the future would look like for Microsoft Gaming and its CEO Phil Spencer.
ADVERTISEMENT
Article continues below this ad
What games do you like to play to blow off some steam and enjoy your leisure time? Feel free to share with us in the comments section.
WATCH THIS STORY: The Best PlayStation, Xbox, and PC Games Based on Popular Novels
This news is republished from another source. You can check the original article here