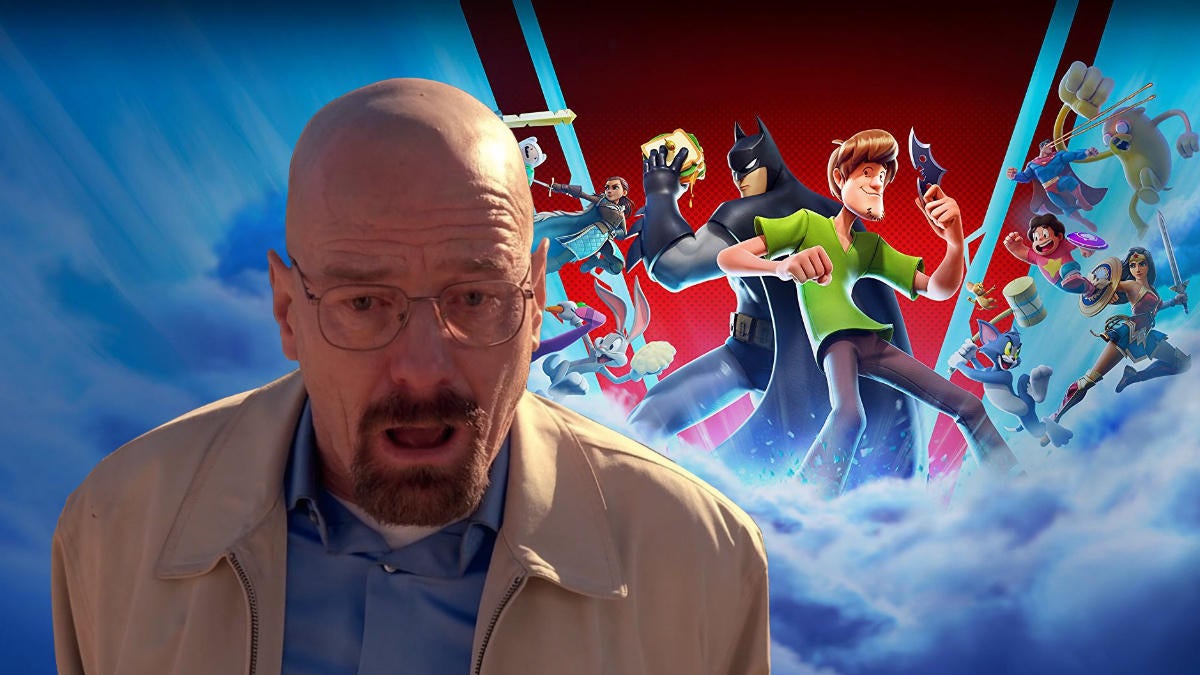 For months now, MultiVersus fans have been begging to see Breaking Bad's Walter White added to the game. That always seemed like a long shot given the fact that Breaking Bad is not owned by Warner Bros., but it seems that might not stop developer Player First Games. The studio wished fans a happy new year on Twitter, prompting a reply from the "Walter White for Multiversus" Twitter account, which said they'll only have a good 2023 if Walter White joins the game's roster. Senior character artist Dan Eder jumped in, telling the account to "expect good things."
The Twitter exchange can be found embedded below.
Expect good things

— Dan Eder (@3DanEder) January 1, 2023
Naturally, Eder's comment has caused an explosion in speculation! The idea of Walter White battling it out with Bugs Bunny and Batman seems unbelievable, but it would get a lot of people talking about the game. It could also open the door for other non-Warner Bros. characters, just as Sonic the Hedgehog and Solid Snake did for the Super Smash Bros. series. Of course, LeBron James was already kind of a weird borderline case, and Reindog is an original character, but those examples are a lot different from a character owned by Sony.
Released last year, MultiVersus is a fighting game that takes inspiration from video games like Super Smash Bros. Ultimate. While the Nintendo Switch game exclusively focuses on characters that first appeared in video games, MultiVersus features a roster of characters that have mostly debuted in Warner Bros. cartoons and live-action properties. The cast already features an eclectic mix, with characters from Looney Tunes, the DC Universe, Gremlins, and more. Walter White would definitely make for an interesting inclusion to that mix, but MultiVersus fans will just have to wait patiently to see what the heck Player First Games has planned!
MultiVersus is available now on PlayStation 4, PlayStation 5, Xbox One, Xbox Series X|S, and PC. Readers can check out all of our previous coverage of MultiVersus right here.
Are you hoping to see Walter White added to the game's roster? Have you been enjoying MultiVersus so far? Let us know in the comments or share your thoughts directly on Twitter at @Marcdachamp to talk all things gaming!


This news is republished from another source. You can check the original article here