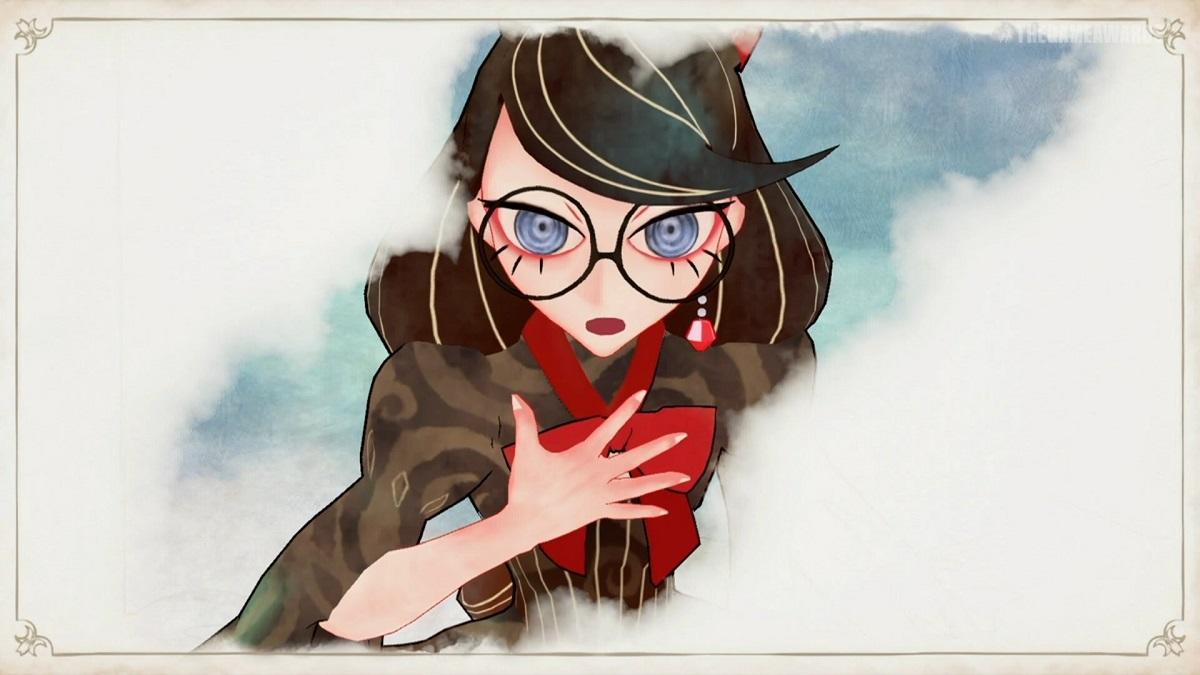 In December, Nintendo and PlatinumGames surprised fans with the announcement of Bayonetta Origins: Cereza and the Lost Demon for Nintendo Switch. The Bayonetta spin-off is set to release on March 17th, just a few short months after the release of Bayonetta 3. The two games look significantly different from one another, but they do have a connection in the form of a playable teaser for Bayonetta Origins that can be accessed within Bayonetta 3! Nintendo has now gone into detail about how to access the demo via the company's official Twitter account.
To play the demo, players must first make sure that they've updated Bayonetta 3 to version 1.2.0, which was made available last week. In the Gates of Hell in-game shop, players will find an item for sale called the "Old Picture Book." Purchasing the item will unlock the playable teaser, which can be accessed from the game's chapter select screen. Nintendo's Tweets about the demo can be found embedded below.
First, make sure you've installed the latest software update for #Bayonetta3 (v.1.2.0). Then, once you can access to the in-game shop "The Gates of Hell", purchase the Old Picture Book to unlock the playable teaser from the chapter select screen. Enjoy! pic.twitter.com/oglGrqfmLd

— Nintendo of Europe (@NintendoEurope) January 16, 2023
This inclusion is definitely a smart one, as it should give fans an idea of what to expect from the spin-off. Bayonetta Origins is going to be vastly different from what players have seen from the rest of the series, and could be a tough sell, as a result. Supervising director Hideki Kamiya is hoping that fans will go into the spin-off with an open mind, but that's a lot easier to do when players can actually get a feel for how the game will play.
Of course, the first three Bayonetta games have all been rated "M for Mature" by the ESRB, while Bayonetta Origins has been given a "T for Teen" rating. That rating could help introduce the series to younger Switch owners, or those that might have been less willing to try out previous series entries. Bayonetta has always been a fairly niche series, so Bayonetta Origins could be a great opportunity for Nintendo and PlatinumGames. Existing fans will have to see how that pans out, but at least they can get a feel for the spin-off right now!
Are you planning to check out this demo in Bayonetta 3? Do you plan on checking out Bayonetta Origins in March? Let us know in the comments or share directly on Twitter at @Marcdachamp to talk all things gaming!


This news is republished from another source. You can check the original article here