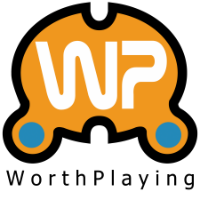 Remember playing firefighters when you were a kid? Well now is the time to turn your dreams into a reality!
Nuclear Blaze is a unique 2D firefighting game from the creator of Dead Cells, where your job is to clear your way through a secret military complex mysterious facility and try to keep the blaze under control.
As a trained firefighter, after being air-dropped right into a hell blaze of an unknown origin, it's your job to investigate a mysterious military facility and hunt for survivors. Although, something tells us that you might not be quite so welcome here.
With only your wits, reflexes, and trusty fire hose, it's up to you to try to clear all fires in each sector. But that won't be an easy task: wildfire will spread uncontrollably all around you, and every door you open could lead to yet another unstoppable inferno.
But Nuclear Blaze isn't only about fighting fires: hidden among the embers is a world packed with spicy secrets, hot tips that will expand the story, and an old firefighter favorite… cats to save!
Red Art Games will bring the heat when it will release Nuclear Blaze on consoles worldwide early next year digitally. 

"Working with Red Art Games truly was a great pleasure. I know full well that this is what everybody is expecting to read in a press release but in this case, the team put in some meticulous and high quality work, which made the console port of Nuclear Blaze possible," says original creator Sébastien Bénard.

Nuclear Blaze's console version also includes the "Hold my Beer" Mode which adds hidden areas in all levels as well as new threats that require a more precise and tactical approach.

Information regarding physical versions of Nuclear Blaze will come at a later date.
Key Features
The smooth "signature" controls and gameplay made famous by Sébastien Benard, former Motion Twin associate, and lead dev and game designer on Dead Cells.
Dedicated "Kid mode" designed for children ages 3+, level design, settings, and gameplay is adjusted so that this challenging adventure can be enjoyed by everyone!
"Hold my Beer" Mode adding hidden areas as well as new threats and tactical elements
Multiple unique levels to explore as you make your way through the flaming hellscape of a mysterious military facility.
Unravel the enigmas of Nuclear Blaze by finding secrets and hidden stories scattered throughout each level.
Currently available for PC (Steam), Nuclear Blaze is coming to Nintendo Switch, PS4, Xbox One (playable on PS5 and Xbox Series X|S) in early 2023.
This news is republished from another source. You can check the original article here