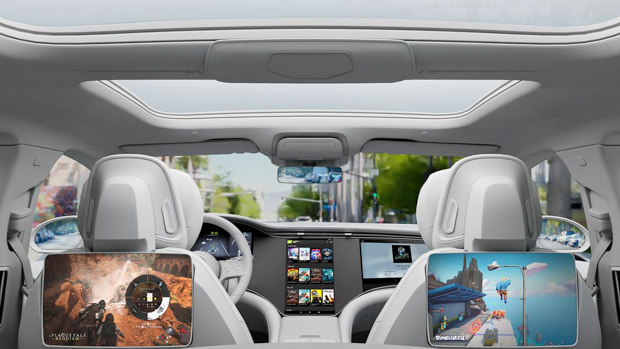 The cloud-based system will let owners stream games whilst vehicles are charging or on the go
---
It seems like a lifetime ago that television personality Xzibit and the Pimp My Ride crew were installing PlayStation gaming consoles in the boots of questionably modified vehicles, but thanks to Nvidia, gaming on the go is going to look quite different in the future. 
Just recently, at the Consumer Electronics Show that's currently underway in Las Vegas, technology company Nvidia announced that its GeForce cloud-based gaming system will soon be available as original equipment in select vehicles. 
Hyundai, Genesis, Kia, BYD and Polestar are the five brands that have signed onto the program, which will soon allow owners to stream online GeForce games in their vehicles. 
According to Nvidia, GeForce is a service that "instantly transforms nearly any laptop, desktop, Mac, Shield TV, Android device, iPhone, or iPad into the PC gaming rig you've always dreamed of." And it looks set to extend to automotive multimedia systems. 
There are currently over 1000 paid and free games on the service, including incredibly popular titles such as Destiny 2 and Fortnite.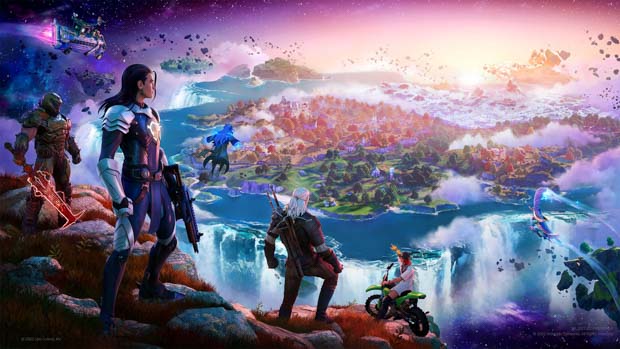 According to Nvidia's vice president of automotive Danny Shapiro, the gaming industry giant has been working on automotive integration for some time now. 
"We've done a lot of optimization to enable it to run on all different devices, whether it's a laptop or a phone or a tablet, a smart TV, and now cars," he said. 
Making use of a strong wifi connection whilst charging an EV will be where owners will be able to make the most of the service, but this doesn't rule out gaming on the go.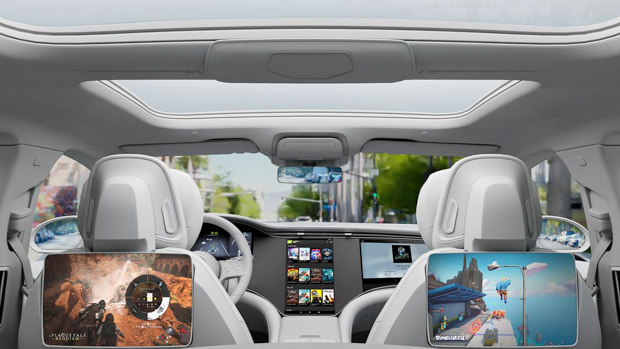 "On the road, you need a reliable 4G or 5G connection," he said. "So it really depends on the strength of your network."
Though just five brands have agreed to work with Nvidia on this specific project, in-car gaming is something that other brands have been exploring for some time now. 
Tesla and Mercedes-Benz have recently explored how occupants would be able to play games on their dash-mounted displays, with Tesla recently adding Steam streaming to its system. 
BMW also recently announced that select 2023 models will be able to stream games through the AirConsole, using a connected smartphone as a controller. 
This news is republished from another source. You can check the original article here