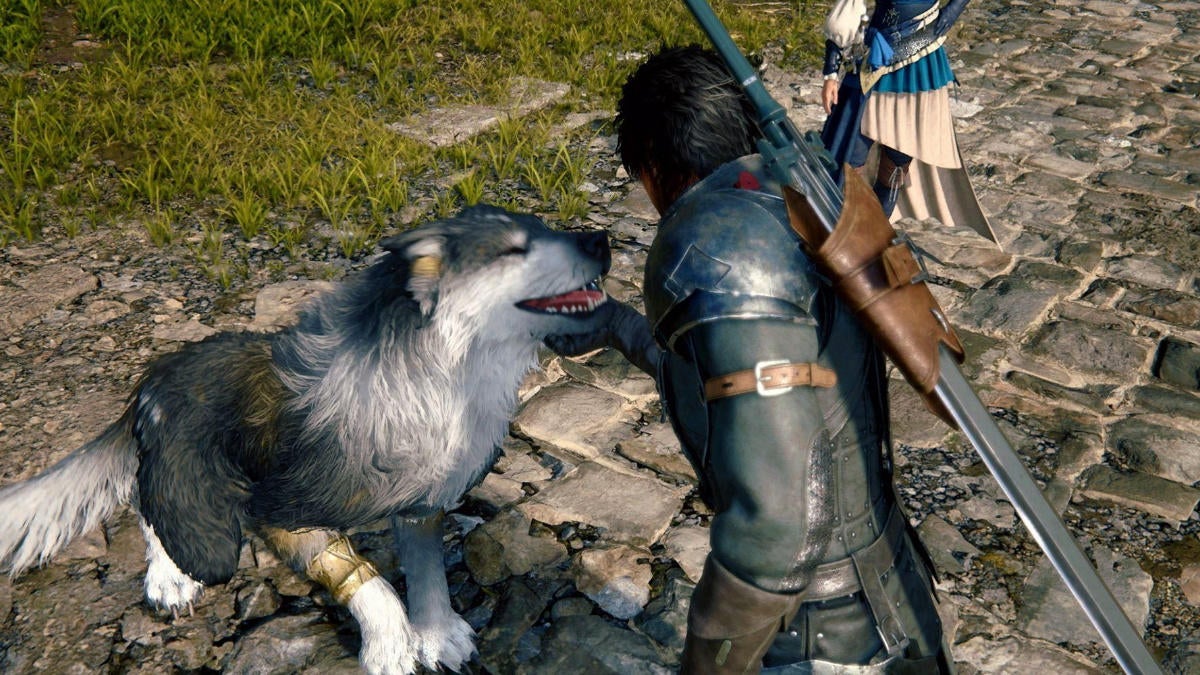 Final Fantasy XVI is set to release later this year, and Square Enix is finding some unique ways to promote the PS5 game. Creative Director Kazutoyo Maehiro and composer Masayoshi Soken have released a short new video meant to evoke the franchise's earliest games. In the video, protagonist Clive and the wolf Torgal can be seen running, as a chiptune version of one of the game's tracks can be heard. For longtime Final Fantasy fans, it's well worth checking out!
The video can be found in the Tweet from Soken embedded below.
My first piece this year.#FFXVI #いつもの https://t.co/RpTzixK8mZ

— ニー祖堅 (@SOKENsquareenix) January 9, 2023
While Soken's composition already has some wanting more, fans shouldn't expect to hear a full chiptune soundtrack anytime soon. When one fan asked for just that, Soken was quick to note that "this is just my way of letting off steam." A full album doesn't seem to be in the cards anytime soon, but that doesn't mean we won't see another track or two from Final Fantasy XVI remade in a similar way. Fans will just have to keep their fingers crossed and hope for the best.
This mash-up of new-school Final Fantasy with old-school makes a lot of sense considering Square Enix's plans for 2023! In addition to Final Fantasy XVI's release, PlayStation 4 and Nintendo Switch fans can look forward to the console release of the Final Fantasy Pixel Remasters. The remasters cover the first six games in the Final Fantasy franchise, so fans that have never had the opportunity to play the earlier games will be able to do so in the near future. Unlike Final Fantasy XVI, the Pixel Remasters do not currently have a release date, but the physical collection of the games quickly sold out, much to the frustration of a lot of fans.
Final Fantasy XVI is set to release June 22nd, exclusively on PlayStation 5. In the meantime, readers can check out all of our previous coverage of the game right here.
Are you excited for Final Fantasy XVI? What do you think of this video? Let us know in the comments or share your thoughts directly on Twitter at @Marcdachamp to talk all things gaming!
[H/T: SiliconEra]


This news is republished from another source. You can check the original article here