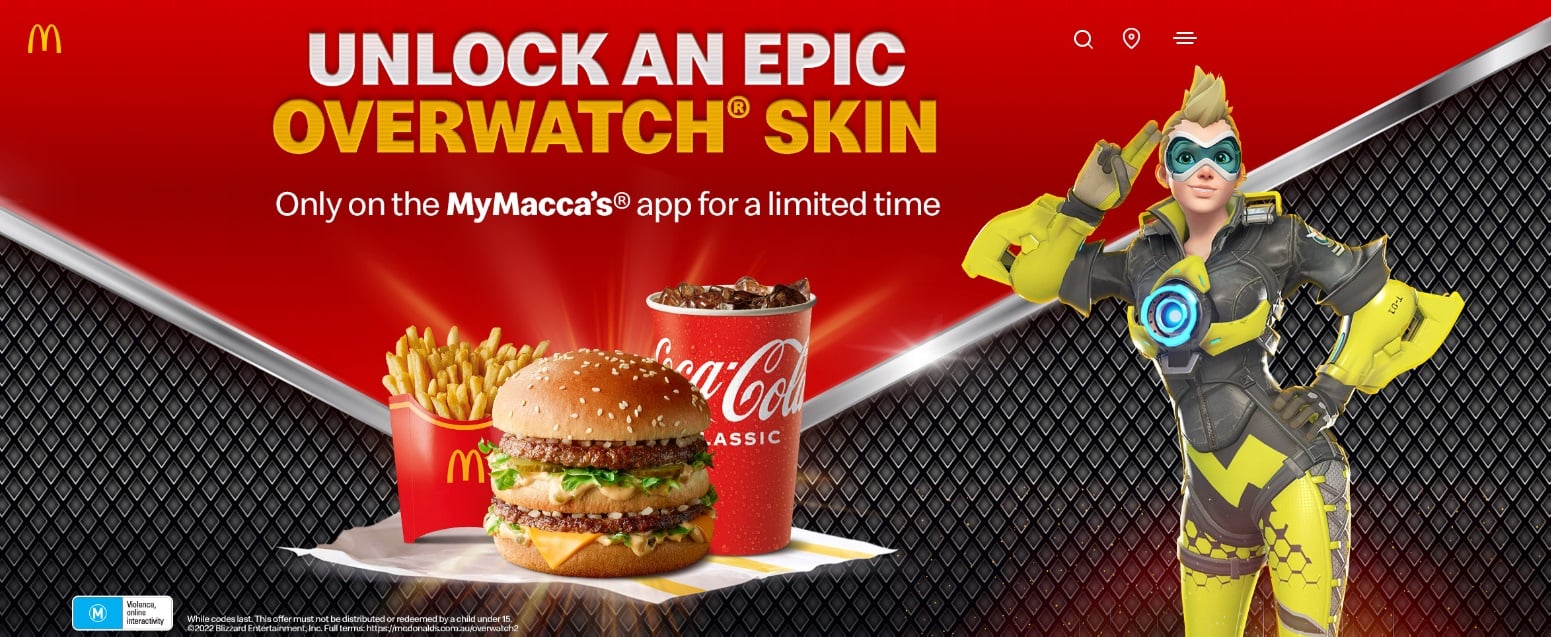 An Overwatch 2 promotion is currently available at all Australian McDonald's restaurants.
The promotion, which includes bespoke Overwatch 2 packaging for meals, entitles customers to an Epic Tracer Lightning skin.
VGC has contacted McDonald's for comment on whether the promotion is planned for the UK or other regions too.
Overwatch 2 Launch Trailer
Overwatch is the latest gaming collaboration to land at McDonald's. Pokémon Happy Meals have previously included trading cards and soft toys, and there have been claims that a Super Mario Bros. Movie tie-in could be on the way too.
More than 25 million players played Overwatch 2 during its first ten days of availability, Blizzard has claimed.
Overwatch 2's huge engagement numbers are in spite of the numerous issues it's experienced since launch.
These include server problems that have were exacerbated by distributed denial of service attacks, and the axing of a controversial policy that required all players to have a phone number attached to their Battle.net account in order to access the game.
Last week, Blizzard also confirmed it's looking into an Overwatch 2 bug that is causing some PCs to shut down or restart.
The studio has apologised for the game's rocky launch, and last week it announced plans to compensate players with in-game items and double XP weekends "to help make up for any lost time".
This news is republished from another source. You can check the original article here