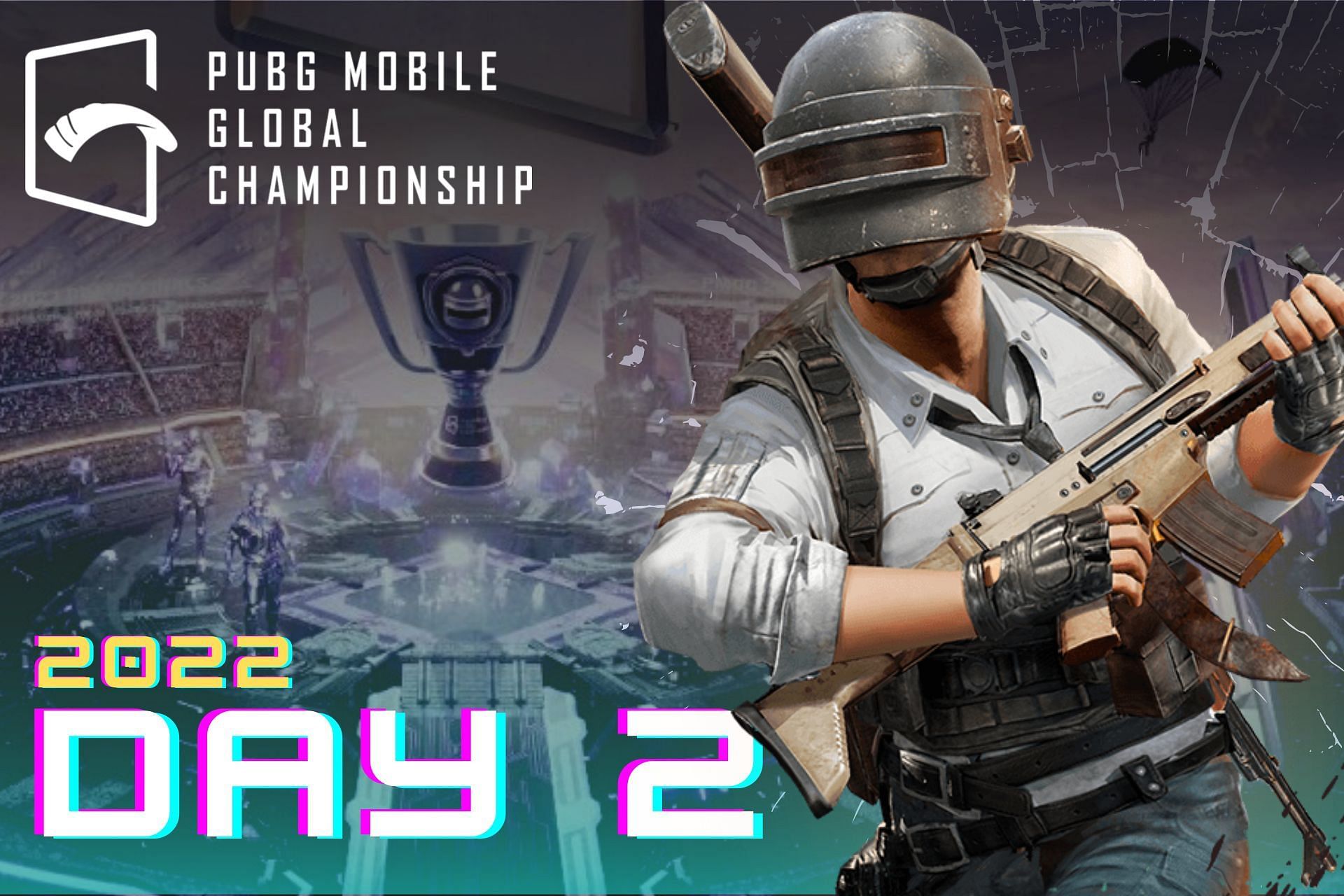 Following the massive success of Day 1, the PMGC 2022 Grand Finals reached Day 2. The top players representing the best PUBG Mobile teams fought it out in six blisteringly intense matches. While INCO Gaming maintained Brazilian dominance, teams like Nova Esports, S2G Esports, and DRS Gaming also had great outings.
---
PMGC 2022 Grand Finals Day 2 matches became an instant hit
Match 1 – Erangel
Godless from IHC Esports kickstarted Day 2 of the PMGC 2022 Grand Finals with an insane clutch against T2K. Later on, however, the team was taken down by Geek Fam. 4AM tried their best and secured 10 kills but ended up in the fourth spot. INCO Gaming and Nova Esports squared off in a 4v4 final fight, and despite Order's efforts, INCO Gaming triumphed with six total kills.
---
Match 2 – Miramar
The first wipeout came in Stage 5 of the match as S2G Sylas completed a 1v3 against 4AM. As the zone kept favoring Nova Esports, they pounced on the match's final stages and secured the chicken dinner with nine total eliminations. At the same time, S2G won hearts with 17 kills and 29 total points.
---
Match 3 – Sanhok
The entire arena came to a standstill as Paraboy's grenade finished his team (Nova Esports) after they wiped out Alpha 7 Esports. Much to the relief of local fans, Alter Ego LIMAX, claimed their first chicken dinner of the PMGC 2022 Grand Finals, grabbing 11 eliminations. Kecth helped Fireflux Esports up to the second spot.
---
Match 4 – Erangel
S2G Esports swamped between Nova Esports and Alpha 7 Esports and became the first team to be eliminated. The final circle formed around the outskirts of Severny as DRS Gaming and INCO Gaming faced off in a 4v4 battle. The former showed nerves of steel and bagged home a 10-kill victory.
---
Match 5 – Miramar
Shocking everyone, table toppers INCO Gaming made their first exit from the match. S2G Esports, Alpha 7 Esports, and GodLike Stalwart were the last teams to fight it out in a 3v3v3 situation. S2G Esports kept calm and won their final Miramar match on Day 2 of the PMGC 2022 Grand Finals with nine eliminations. Meanwhile, Wolves Esports bagged home 19 points as they finished with 11 eliminations.
---
Match 6 – Erangel
The final match of Day 2 saw the participating teams go all guns blazing. Nenebete from INCO Gaming showed remarkable resilience but ultimately fell. Buriram United Esports eliminated GodLike Stalwart in the final fight and got their hands on the chicken dinner. In total, they got 12 eliminations and 27 points.


This news is republished from another source. You can check the original article here