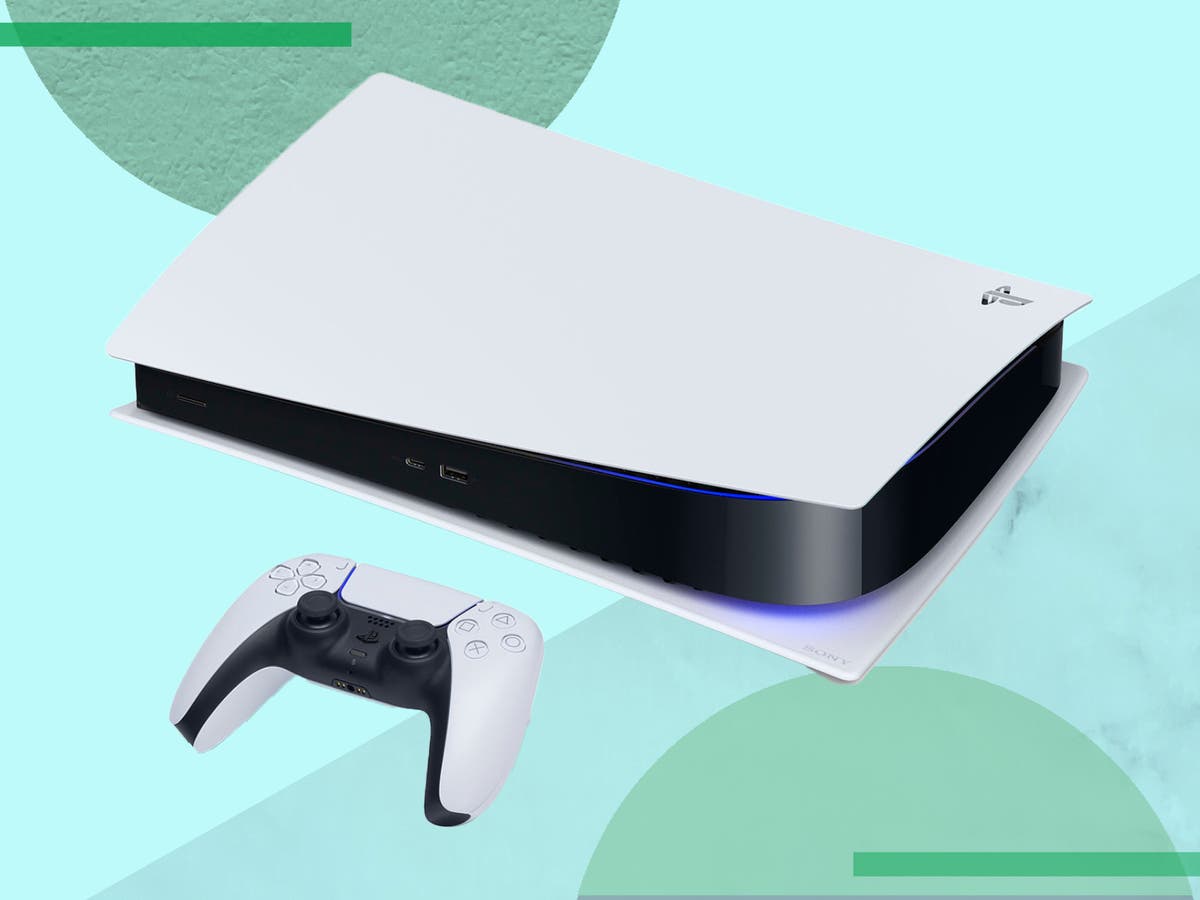 Since its November 2020 launch, the PlayStation 5 has been notoriously difficult to get hold of, as pandemic-related supply chain issues slowed production to a crawl. Thankfully, the situation has improved, with PS5 bundles now readily available.
Today, PS5 bundles are available at Argos, Currys, EE, Very, ShopTo, Studio, Base, Scan, Box and at some branches of Smyths Toys. Stock is running low at Game, while PS5 digital edition bundles are in stock at BT Shop for BT Broadband customers, as well as The Game Collection.
Because retailers prefer selling pricier bundles, standalone consoles are sparse and sell out quickly. While the standard edition PS5 is easy to snag, the cheaper digital edition is a bit more difficult to get your hands on.
Still hunting down a PlayStation 5? Bookmark this liveblog and watch out for our real-time restock alerts. We'll help you find a PS5 – whether as part of a bundle, or on its own – and share the latest intel on the best games and accessories to buy, plus the latest game reviews.
Read more:
1661443369
BT customers have exclusive access to this digital edition bundle
The cheaper PS5 digital edition has been difficult to find for months now, but BT is giving its customers a helping hand in securing one. The company currently has a digital edition bundle that includes the console, a second Dualsense controller, and Horizon Forbidden West for £459.99.
BT customers just need to log in to their account, where an access code will be waiting for them. After popping this into the BT Shop website, they can purchase the console.
BT also has a PS5 disc edition bundle in stock with Horizon Forbidden West for £499.99.
Alistair Charlton25 August 2022 17:02
1661441449
What's the difference between the two models of PS5?
Sony sells two versions of the PS5. These are known as the disc edition and the digital edition. They have the same performance, design and technical specifications, but the digital edition does not have a disc drive. This means games can only be played by downloading them, and obviously there's no way to play DVDs or Blu-ray movies.
The digital edition is also cheaper, with an original recommended retail price of £359.99, compared to £449.99 for the disc edition. However, on 25 August Sony announced that it will be increasing the RRP of both consoles with immediate effect, to £389.99 and £479.99, respectively.
Alistair Charlton25 August 2022 16:30
1661439455
Read our review of F1 Manager 22
We've had our hands on the new F1 Manager 22, which takes the pinnacle of motor sport and adds it to the runaway sporting strategy success that is Football Manager. The result is a game that appeals to the F1 diehards, but does so in a way that fully immerses them in the strategy of a race weekend.
Our reviewer gave the game a rating of 8/10 and said: "Between the ecstasy of nicking a top-10 finish, and the agony of being ploughed into a barrier – F1 Manager 22  is a faithful recreation of the motorsport. For better or worse. The game won't convert people to the sport in the way Drive to Survive has, or in the way FIFA and Football Manager work magic, but there's a serious simulation here and die-hards, above all, will appreciate it the most."
They added: "F1 Manager 22 is a bright start for Frontier Developments, and it's worthy of picking up points and plaudits alongside F1 22. The future is bright, and if the envelope is pushed a little more in the years to come (Frontier will develop a yearly game until 2024), we may have a true sporting great on our hands."
Read our full review below:
F1 Manager 22 review: It won't convert novices but die-hard fans will appreciate it
The first Formula 1 management game from Frontier Developments is fast-paced with genuine thrills to be had. Read our full review
Alistair Charlton25 August 2022 15:57
1661437849
Studio has two PS5 bundles available today
Studio has two PS5 bundles available today. Both include the disc edition console with a second Dualsense controller. One then adds Horizon Forbidden West for a total of £559.99, while the other bundles Gran Turismo 7 instead of HFW, for £579.99.
Alistair Charlton25 August 2022 15:30
1661436049
Sign up to the IndyBest newsletter
Have we helped you get a PS5? Want more shopping insights? Why not sign up to the free IndyBest newsletter, where you can access the best deals and round-ups of the week's must-have products chosen by IndyBest experts.
Dropping into your inbox every Friday morning, the handy digest features items from our tried and tested reviews by pros in the field – helping you make the most informed choice with your hard-earned cash.
Get the IndyBest newsletter and access to all of The Independent'sother newsletters now. You won't regret it.
Alistair Charlton25 August 2022 15:00
1661434129
Very has PS5 stock available, but there's a catch
Very is one of several retailers to have PS5 stock available today. However, while many shops offer speedy delivery, Very is operating a pre-order system where orders placed now won't arrive until 31 August.
If you don't mind waiting a few days, Very is offering the PS5 disc edition with Horizon Forbidden West for £499.99.
Alistair Charlton25 August 2022 14:28
1661432403
This is the perfect PS5 bundle for F1 fans
Formula One fans, we have the PS5 bundle for you. Available from Box, the bundle is priced at £699.99 and includes the disc edition console, F1 2022 and the Thrustmaster T150 steering wheel and pedal set.
Alistair Charlton25 August 2022 14:00
1661430769
Argos has a PS5 digital bundle in stock (but not for everyone)
As well as ShopTo, Argos has a PS5 digital console bundle with Horizon Forbidden West in stock, priced at £409.99. However, because of how Argos manages its online stock, this console isn't available to everyone.
We're in London, and the Argos website says the closest shop with this bundle in stock is 170 miles away in Taunton, Somerset. Hopefully you'll be able to find stock that's more local to you!
Failing that, Argos also has a PS5 disc edition bundle with Horizon Forbidden West for £499.99, which seems to be more widely available.
Alistair Charlton25 August 2022 13:32
1661428849
PS VR2 confirmed to release in early 2023
This week, Sony shared an update on its new virtual reality headset, called the PS VR2. And the good news is that gamers don't have much longer to wait to get their hands on one. The company shared via Instagram that its next-generation headset will be arriving in early 2023.
Sony didn't release much more information than that, so we're still waiting to see how much it will cost, but it seems the company is all set to launch its VR headset early next year.
For everything we know so far about Sony's next-generation PS5 VR headset, read the article below:
Everything we know about PlayStation's new virtual reality headset
All you need to know about PlayStation's upcoming PS VR2 virtual reality gaming headset for the PS5 console
Alistair Charlton25 August 2022 13:00
1661426989
Add this PS5 bundle to your monthly bill from EE
Phone network EE takes a different approach to PS5 retail. Instead of selling the console or a bundle for the regular price, EE lets existing customers add the console to their monthly bill, splitting the cost across 11 months.
EE has the PS5 disc edition with Horizon Forbidden West and a second Dualsense controller for £10 up front then £52 a month. In total, it'll cost you £582 over 11 months.
Alistair Charlton25 August 2022 12:29
This news is republished from another source. You can check the original article here