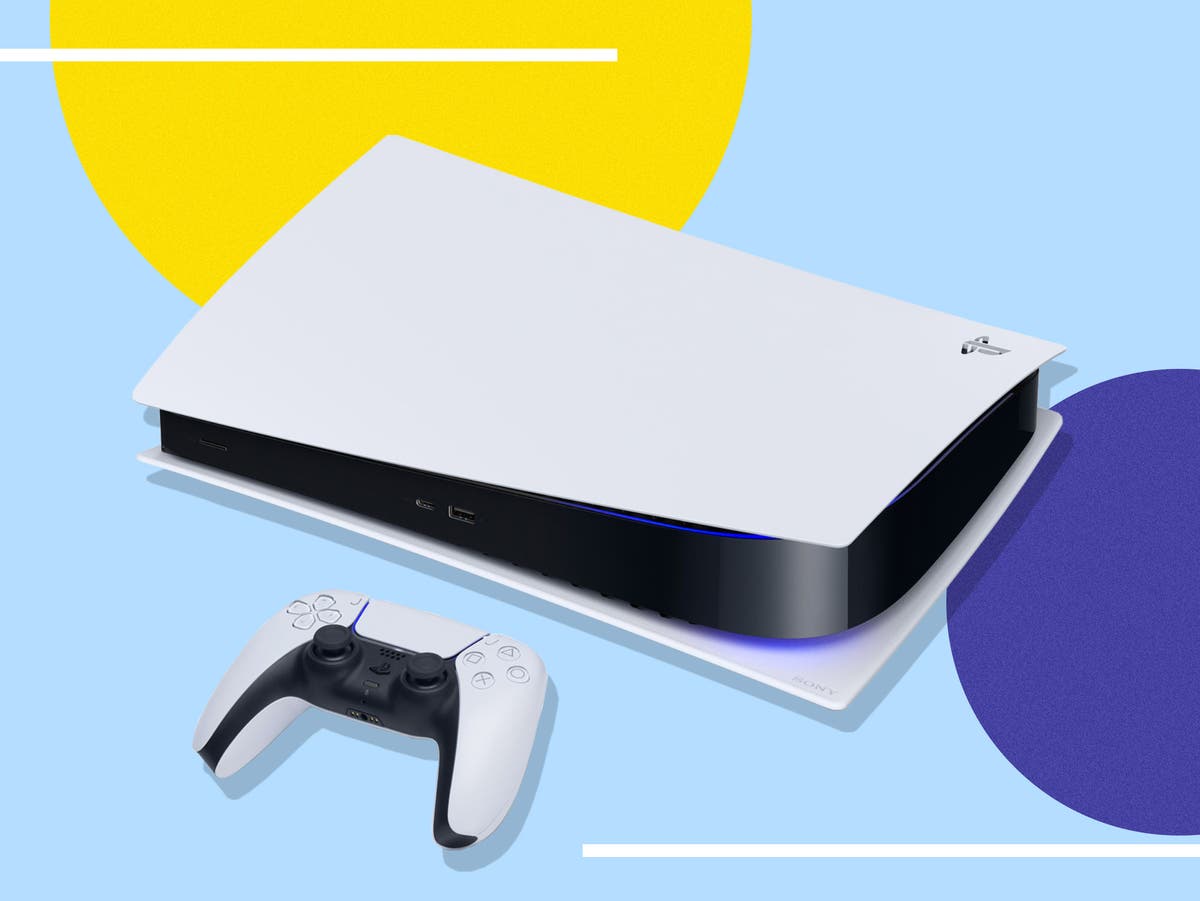 UPDATE: PS5 bundles are now sold out at Game. Stock at the BT Shop and a bundle from AO have also sold out. Read on for more information.
It's almost been a year and a half since the PS5 was first released in the UK, yet we're all still here, scratching our heads and struggling desperately to find a console.
Why? It's all thanks to the ongoing global semiconductor shortage sparked by the coronavirus pandemic, of course. This has meant consoles are still tricky to get hold of, both online and in-store. And when consoles do finally arrive, they are often snapped up in a matter of minutes.
But the situation is getting better – slowly. April was one of the best months for restocks since the start of 2022. The month saw PS5 consoles available at PlayStation Direct, ShopTo, Currys, Argos, AO, Game, Smyths Toys, Very and many more independent retailers to boot. Now we're into the first week of May, let's hope the momentum continues as we slowly make our way towards the summer.
Our liveblog is here to get you one of Sony's elusive next-gen consoles, as well as provide you with the details on the best games and accessories to grab alongside your new machine, plus the latest game reviews. If you want to find out which online retailers will be the first to restock, then keep scrolling to receive updates as they happen.
Read more:
Check stock from UK PS5 retailers below:
Check stock from US PS5 retailers below:
1651572028
When will the PS5 be available at Smyths Toys?
Smyths Toys is yet another retailer to currently have no PS5 consoles in stock. The toy store last had PS5 stock on 12 April, and before that we saw restocks land on 9 March, as well as 4 and 18 February. Before that it was 2 and 16 December. So things have been a little sporadic, to say the least.
On its website, Smyths Toys says it expects to receive more PS5 disc edition stock in May, but doesn't give as specific date. There is currently no stock listed at any of its physical stores, either.
Alistair Charlton3 May 2022 11:00
1651571518
Game restock sells out
It was a good run, but Game's latest PS5 bundle restock is now no longer available. The consoles were still available to pre-order on Game's website first thing this morning, but have now sold out. Game typically has several PS5 restocks per month, so we expect to see more consoles available to order later in May.
As ever, we'll make sure readers of this blog are the first to know when fresh stock arrives.
Alistair Charlton3 May 2022 10:51
1651570228
Can you buy a PS5 directly from Sony?
Sony sells the PS5, plus games and accessories, directly to customers through an online store called PlayStation Direct. This became available in the UK towards the end of 2021, having already opened in the US earlier that year. However – and we're sure you won't be surprised to hear this – the PS Direct store is currently sold out of consoles.
PlayStation Direct last had a console restock on 20 April, and before that we saw fresh consoles land on 7 April, 8 March, 23 February and 17 January. In other words, roughly once per month. It's hard to say when the next restock will happen, but we can be fairly sure one will indeed take place before the end of May.
Alistair Charlton3 May 2022 10:30
1651568428
When will Amazon have another restock?
Despite its massive scale, even Amazon has struggled to serve up a regular supply of PS5 consoles. It last had a restock on 27 April, which included both the disc and digital editions of PS5, but the consoles sold out in a matter of minutes. Before that, we saw a similar restock on 2 March, and another on 23 February.
Amazon seems to only have enough consoles for one restock per month, and for a while now these have landed at the end of each month. As such, we don't expect to see new PS5 consoles available at Amazon until the third or fourth week of May.
Alistair Charlton3 May 2022 10:00
1651566628
PS5 bundles are available at Game right now
Continuing from last week, Game has a range of PS5 bundles available for pre-order right now. These includes console packages with Horizon Forbidden West and a range of accessories, from headsets and additional game pads, to branded clothing and covers for changing the colour of your console.
These bundles are all available to pre-order from the Game website now, and will be released on 10 May.
Alistair Charlton3 May 2022 09:30
1651564828
Good morning
Good morning and welcome back to another day of PS5 restock live blogging from the IndyBest team. We're starting the day with good news, as console bundles that landed at Game last week are still available to pre-order. However, the BT Shop is now out of stock, and a bundle offered by AO is also sold out.
As ever, stay tuned to this live blog for all of the latest PS5 restocking news, across the UK and US, throughout the day.
Alistair Charlton3 May 2022 09:00
This news is republished from another source. You can check the original article here