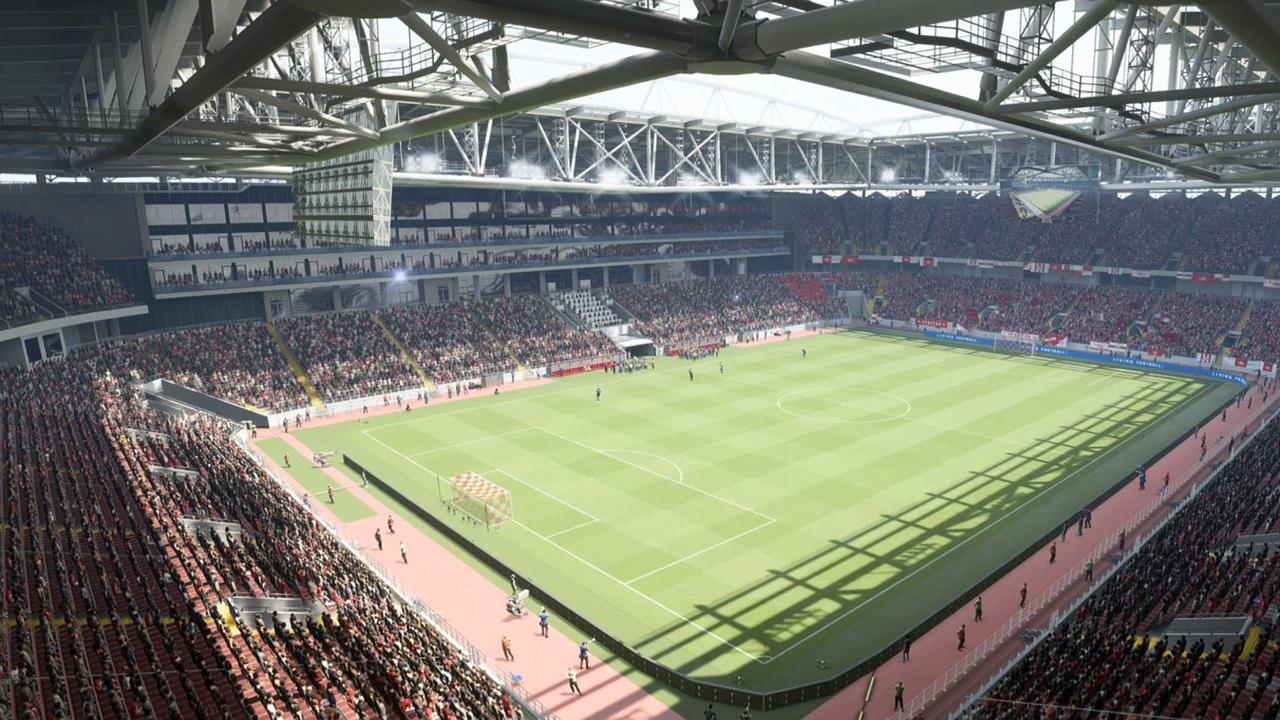 Continuing the decision to exclude Russia from being selectable in the previous football game FIFA 22, developer EA Sports has confirmed that the Russian national team and all Russian clubs will not be included in FIFA 23.
Electronic Arts, developer and publisher of the FIFA series of video games, has confirmed to Eurogamer that Russian teams will not make it into FIFA 23. "EA Sports stands in solidarity with the Ukrainian people and like so many voices across the world of football, calls for peace and an end to the invasion of Ukraine," EA Sports said. "In line with our partners at FIFA and UEFA, EA Sports will not include the Russian national team or Russian clubs in FIFA 23."
EA Sports first removed Russia from the line-up in FIFA 22, as well as halting sales of Russian items in-game via its "Ultimate Team" game mode. Players who already owned said items were not stripped of their possessions, however. Shortly thereafter, EA removed Russian and Belarusian teams from its esports leagues and tournaments, preventing players from competing.
This followed sanctions made by multiple companies against Russia, as a collective show of solidarity for the Ukrainian people. In the early months of the invasion, EA joined with other companies to stop sales of its products in Russia and Belarus. These major publishers, such as ActivisionBlizzard and Microsoft, suspended operations and sales in both Russia and Belarus, additionally donating several thousands of dollars to aid Ukraine.
Shortly thereafter, the US, UK, EU and Australia all collectively imposed export sanctions on Russia, which has put Russia in a "technological crisis," according to a report by the Financial Times. "Entire supply routes for servers to computers to iPhones — everything — is gone," stated an anonymous chip developer executive.
This entire ordeal is but one of the announcements EA Sports has made in regards to what is potentially the final FIFA-branded video game, as the company also failed to list a major feature for a popular game mode in the upcoming FIFA 23.
Original reporting by Eurogamer.
Written by Junior Miyai on behalf of GLHF.
This news is republished from another source. You can check the original article here