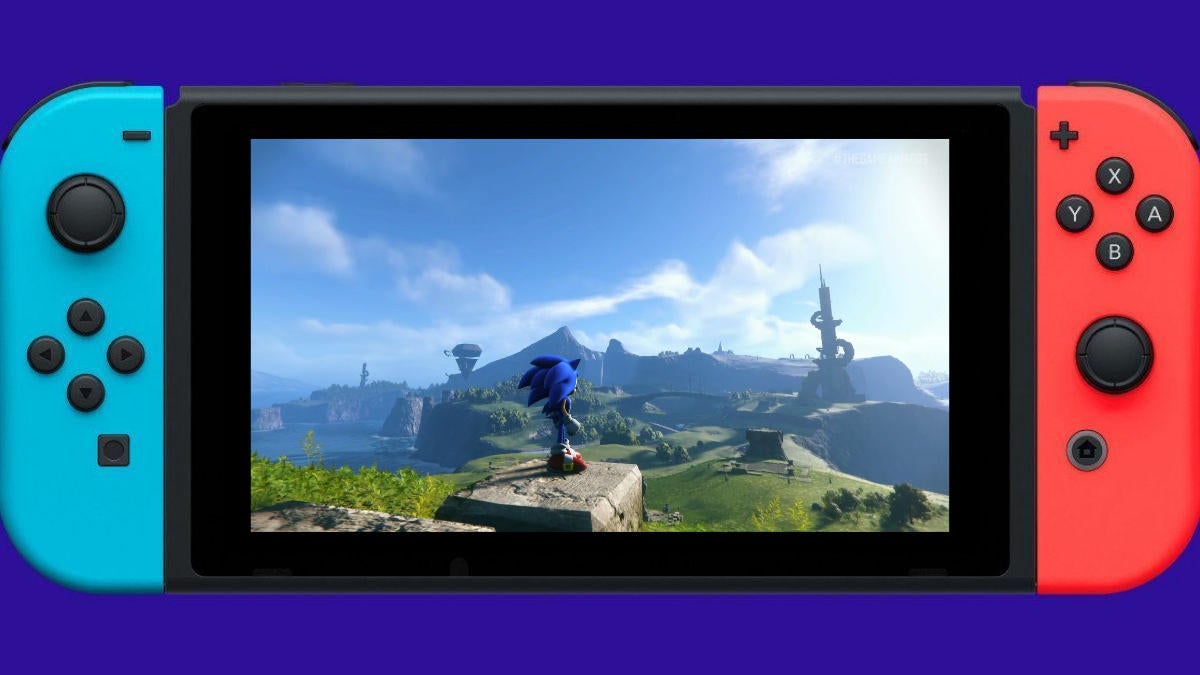 Back in November, Sega released Sonic Frontiers, a brand-new entry in the Sonic the Hedgehog franchise. The end of the year always sees a lot of major video games released, and it's easy for some of them to slip through the cracks. For anyone that might have missed out on Sonic's latest, Sega has now released a demo for the game on Nintendo Switch. It should give players a chance to see what Frontiers has to offer, and how it differs from past Sonic games! Readers interested in checking out the demo can download it from the Nintendo Switch eShop right here.
Sonic Frontiers made a number of major changes to the established formula, adding massive open zones for the character to explore, and combat inspired by Paramount's Sonic films. Critical reception to Sonic Frontiers was mixed across the board, though fans generally seemed to have more positive things to say compared to previous Sonic games. As the writer that reviewed it on Nintendo Switch for ComicBook.com, I awarded Sonic Frontiers a score of 4 out of 5, praising the game's open zones and Cyber Space stages, while taking issue with elements like pop-in and a gameplay loop that can sometimes feel tedious.
Fans that do decide to check out the game will be happy to know that Sonic Frontiers will be getting a lot of additional content in 2023! Sega has revealed that the game will receive three content updates this year. The first two updates seem to be on the smaller side, adding features like a Juke Box and a Photo Mode. However, the third update looks like a pretty big deal, featuring new playable characters, as well as new story content. The prospect of playing as characters like Tails and Knuckles is pretty exciting, but the best news is that all of this content will be free!
Sonic Frontiers is available on Nintendo Switch, Xbox One, Xbox Series X|S, PlayStation 4, PlayStation 5, and PC. Readers can check out all of our previous coverage of the game right here.
Do you plan on checking out this demo for Sonic Frontiers? Is this a game you've been wanting to try? Let us know in the comments or share your thoughts directly on Twitter at @Marcdachamp to talk all things gaming!
[H/T: Nintendo Life]


This news is republished from another source. You can check the original article here