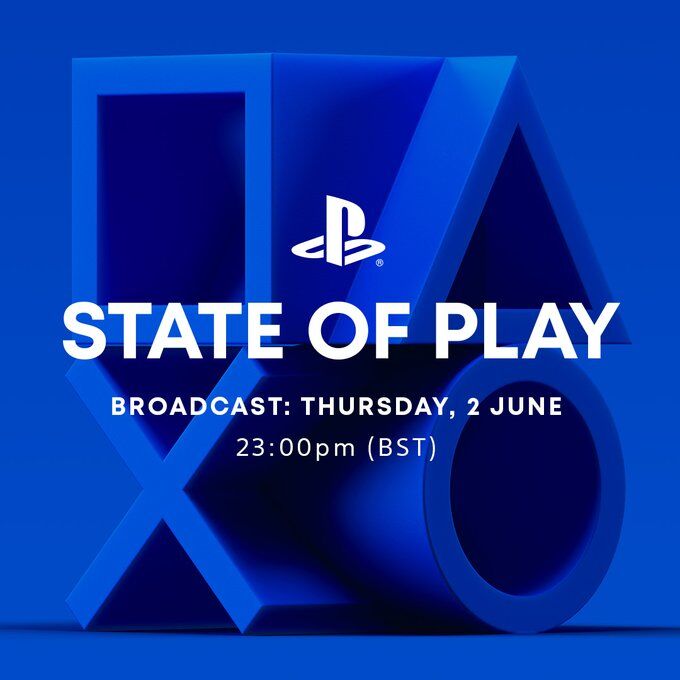 After being quiet for the past few months we finally have some insight on the next State of Play!
Tune in on Thursday June 2nd 3pm PT/ 6pm ET for nearly 30 mins of trailers and announcements. From the press release it illudes to focusing on third party developers and PSVR2 development. Expect to see a handful of new announcements/reveals as well as sneak peeks at things currently in development.
Could we see any other surprises or will sony hold those for other presentations later in June? We are still waiting for God of War news!
In other tidbits,
During a PlayStation business briefing on Thursday, SIE CEO Jim Ryan claimed the company was experiencing "unprecedented demand" for PS5.   Three US retailer events saw PS5s being sold at a rate of nearly 1,000 units per minute while they were available. Ryan said Sony is "planning on a significant ramp-up in PS5 production this year", although he noted, "Covid-related uncertainties persist". During the same presentation, Ryan said PlayStation's recent acquisition spree is "not at all finished" and that Sony plans to have more than 20 games ready for the launch of PlayStation VR 2. He also said PlayStation will release two unannounced live service games before April 2023, and that the company expects half of its annual releases to be on PC and mobile by 2025, by which time it will be splitting its investment evenly between existing franchises and new IP. Despite some launch issues, Ryan also claimed the initial market reaction to the new PlayStation Plus service has been "extremely positive". Sony Pictures Entertainment announced on Thursday that the company is working on adaptations of God of War, Horizon and Gran Turismo.
This news is republished from another source. You can check the original article here