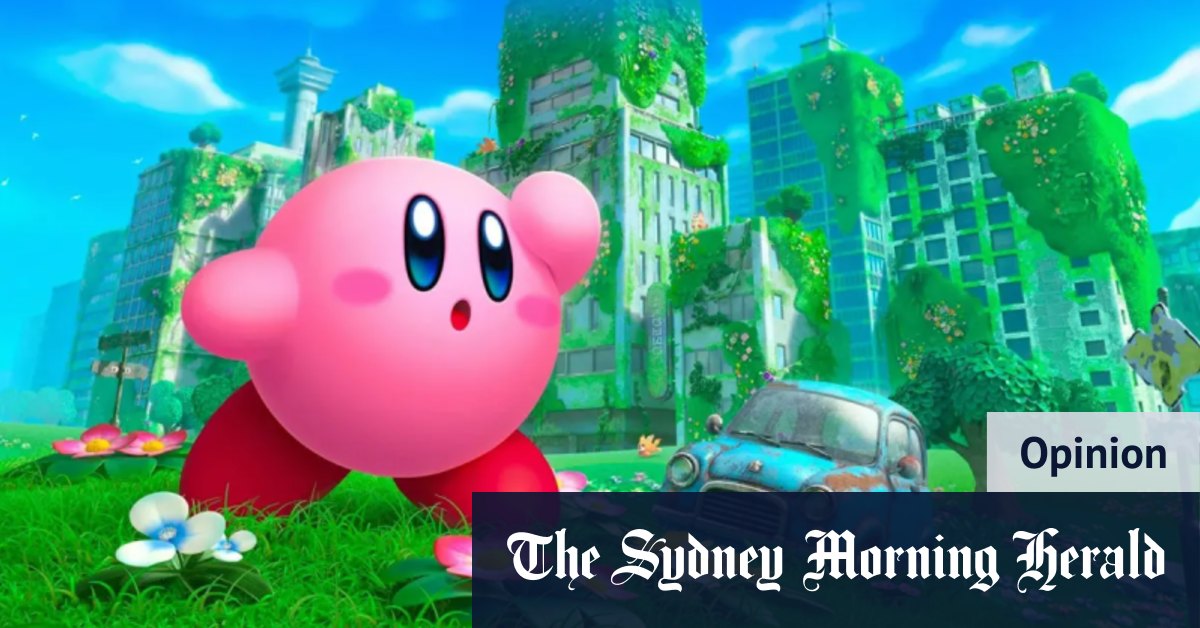 Tunic
PC, PS4/5, Switch, Xbox A top-down Zelda-like that evokes nostalgia for the greatest classics not with pixelated visuals and references but with an air of true mystery and discovery. Tunic more than any other modern game conveys that sensation of being a kid, playing a game you've never heard of, designed for players older than you, and loving every second. From the endless hidden insights and unreadable glyph text, to the collectible instruction manual pages (complete with captivating illustrations), Tunic is a special experience.
The Quarry
PC, PS4/5, Xbox Supermassive has really honed its "interactive horror B-movie" genre with a series of smaller annual releases (including this year's great The Devil in Me), but The Quarry is its biggest effort in terms of scope and intrigue since 2015's Until Dawn. It's like sitting down with a group of friends to watch some teens-get-eviscerated-at-summer-camp goodness, except you're taking turns making the bonehead decisions that lead to disaster. Among its siblings, this one's filled with particularly notable twists, performances and gore.
Triangle Strategy
PC, Switch A fresh take on the '90s tactics role-playing game, this is a turn-based strategy epic where you're only taking turns half the time; the other half is a dense narrative, with an awesome branching path system and constant betrayals and setbacks. It's an anime Game of Thrones, but with incredible "HD-2D" art. The combat is a rich tapestry of intricate terrain and diverse but easily synergised character abilities, streamlined and made easier to read than the games that inspired it.
Stray
PC, PS4/5 A post-apocalypse adventure where you play as a cat, Stray is a quest for escape and discovery, but it's also mostly a standard adventure game where you show objects to robots and solve puzzles. What sets Stray apart is the incredible design of its world, and the fact that no opportunity to show off your realistically cat-like character is wasted. You nap, take calculated leaps, and scratch the fluff out of everybody's couches. It's thoughtful, funny and very well done.
Mario + Rabbids: Sparks of Hope
Switch Strategy combat games like X-COM or Fire Emblem can be unforgiving, but this collaboration between Nintendo and Ubisoft deftly removes the usual penalties and restrictions while still layering on heaps of strategic options, resulting in a colourful romp where each firefight becomes a puzzle to which you're free to craft your own solution. When you're not taking cover and shooting colourful guns, you're exploring planets filled with quests and characters, all delightfully weird subversions of the usually straight-laced Mario world.
Pentiment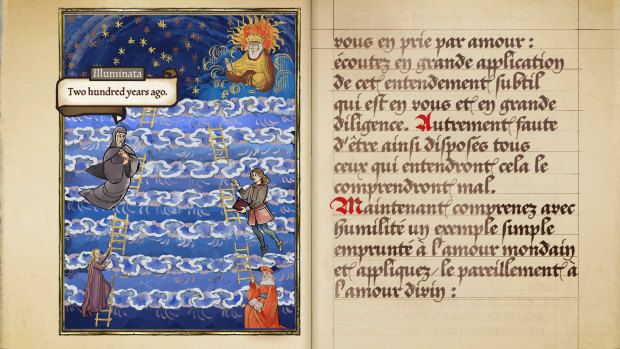 PC, Xbox A role-playing game with no combat, Pentiment revolves entirely around dialogue and social decisions, making it one of the most literary and engrossing experiences of 2022. Set in 1500s Bavaria, it presents an astonishingly authentic take on late medieval Europe, playing out like a historical mystery novel and looking like a moving illuminated manuscript. Ostensibly about solving a string of murders, but with a lot more under the surface, it's an emotional game about art, belief, manipulation and judgment.
Rogue Legacy 2
PC, PS4/5, Switch, Xbox Roguelites, where you start the game over each time you die but armed with new knowledge and possibilities, are mainstream thanks to Hades and Dead Cells. But now an early favourite — in which you choose and play as successors with a range of quirky genetic issues — is back and absolutely stunning. Beautiful hand-drawn sprites and locations replace the pixels, an explicit narrative lends a sense of purpose, and the potential mix of classes, weapons and spells is massive.
Horizon Forbidden West
PS4/5 Horizon Zero Dawn had an incredible premise – primitive humans live alongside robot dinosaurs a millennium after our society has been wiped out – but this sequel is better in every way, from the beauty of its open world to the twists and turns of its story. Forbidden West follows Aloy into an even less civilised area of the post-post-apocalypse, characterised by warring tribes, wild machines and sidequest-filled settlements, while your tactical options for offence and traversal are much broader.
Xenoblade Chronicles 3
Switch Universally, Xenoblade games are overwritten, annoyingly acted, meandering and totally unapologetic in how little respect they have for the player's time. Unfortunately, they're also irresistibly good. The story this time is intense even by Japanese role-playing game standards, involving teen soldier clones that are only allowed to live for 10 years, but the characters and scenarios are impeccable. Combined with the convoluted but extremely gratifying combat system, there's enough wonderful stuff here to counteract even 100+ hours of grating accents.
Shovel Knight Dig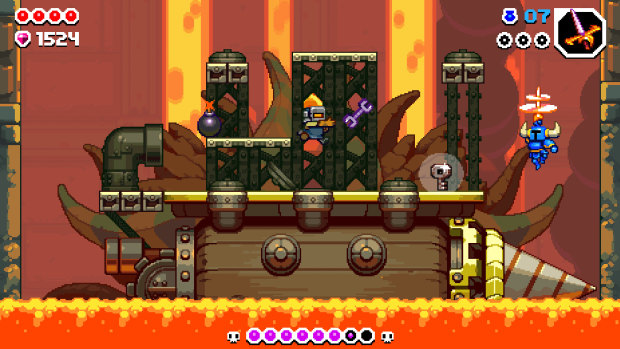 Apple Arcade, PC, Switch Back in 2014, Shovel Knight was a herald of the coming indie retro revival, and now prolific mobile developer Nitrome has delivered a take that combines the strengths of the original – fine pixel art, incredible music, precise combat and interesting upgrades – with modern indie roguelite design for a brilliant and challenging platform adventure. Each run brings the potential for different paths and upgrade combos, not to mention secrets, so wiping and starting over never feels like a drag.
Cult of the Lamb
PC, PS4/5, Switch, Xbox If you ever wished Animal Crossing had more blood sacrifices and mind control, or even just a darkly comedic critique of Christian faiths, then Aussie-made Cult of the Lamb may be it. At first you're indoctrinating woodland creatures to your cult, and crusading to cleanse the area of non-believers, but it all escalates in a wonderfully surprising way. Before you know it you're juggling delivering doctrines and collecting building materials with the need to fulfil prayers and clean up poop.
God of War Ragnarok
PS4/5 God of War (2018) was a revolutionary action game, and a genius reinvention of a franchise that had aged poorly. Unusually, this direct sequel is not the latest part in an ongoing saga, but the second and final piece of a tight and intentional two-part story. While it lacks its predecessor's unique impact, it makes up for that with a genuinely moving and surprising story, peerless combat and an incredible expansion of one of the finest modern reinterpretations of Norse myths.
Get news and reviews on technology, gadgets and gaming in our Technology newsletter every Friday. Sign up here.
This news is republished from another source. You can check the original article here