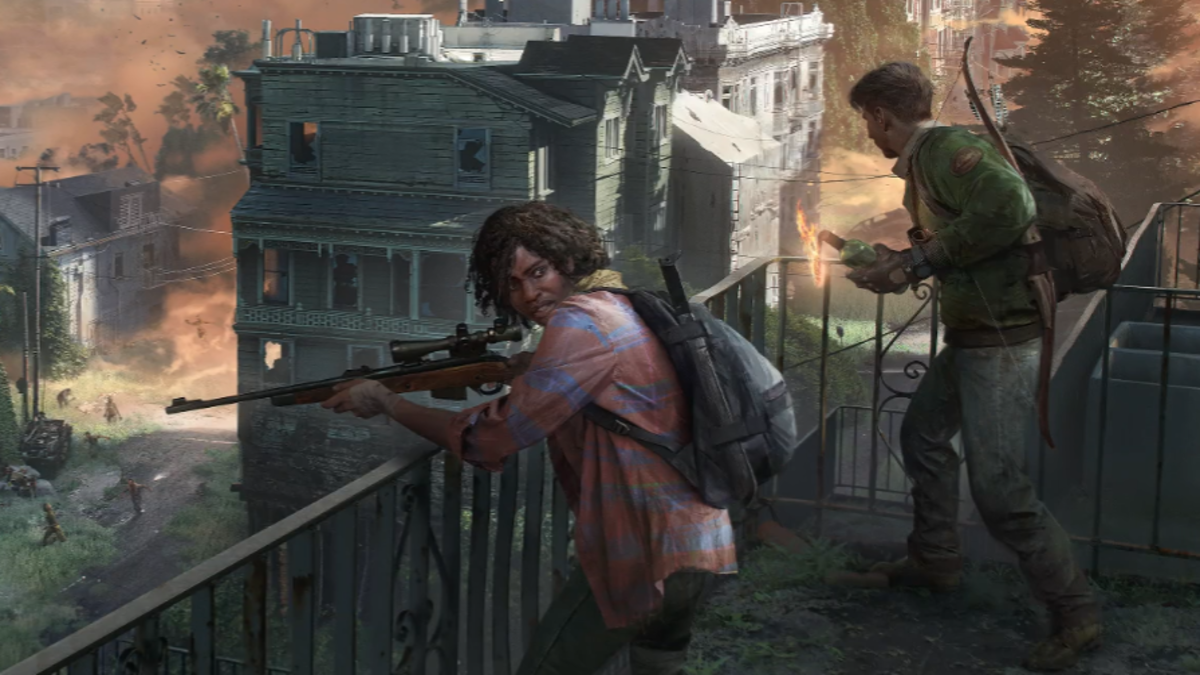 To kick off 2023, Naughty Dog has today given fans a small new glimpse at its upcoming multiplayer game for PlayStation 5 that will be set in the world of The Last of Us. Originally slated to release in tandem with The Last of Us Part 2, this multiplayer project has grown considerably in scale over the past few years to where it's now going to be its own separate title. And while there's still a ton that we don't know about the game, we've now gotten a better idea of what it will have in store. 
Shared via a new blog on Naughty Dog's official website, the studio unveiled a new piece of concept art from its untitled The Last of Us multiplayer game. This is the second piece of art from the title that has been revealed within the past year and it continues to highlight the type of world that Naughty Dog is looking to craft. This time around, the art in question shows off a massive cruise ship that players will potentially be able to explore in-game. In the foreground of the image, two lone characters can be seen walking through barren streets as they approach the ship. 
You can check out this new concept art for yourself in the image below: 
"We're looking ahead to The Last of Us' 10th anniversary in June, and we're so excited to share more with you about the future of this franchise," Naughty Dog's co-president Neil Druckmann said in the blog post that shared this new art. "We'll have some fun surprises for you along the way, but later this year we will begin to offer you some details on our ambitious The Last of Us multiplayer game. With a team led by Vinit Agarwal, Joe Pettinati, and Anthony Newman, the project is shaping up to be a fresh, new experience from our studio, but one rooted in Naughty Dog's passion for delivering incredible stories, characters, and gameplay."
As mentioned, there's still virtually nothing that we know about this upcoming The Last of Us game other than the fact that it's active in development. Not only is the title of the game still unannounced, but Naughty Dog has yet to commit to any sort of launch window. Regardless, whenever it does arrive, it will certainly be playable on PS5. 
Are you excited to see more of this The Last of Us multiplayer game later in 2023? And what are your thoughts on this new piece of artwork that has been revealed? Let me know either down in the comments or hit me up on Twitter at @MooreMan12. 


This news is republished from another source. You can check the original article here