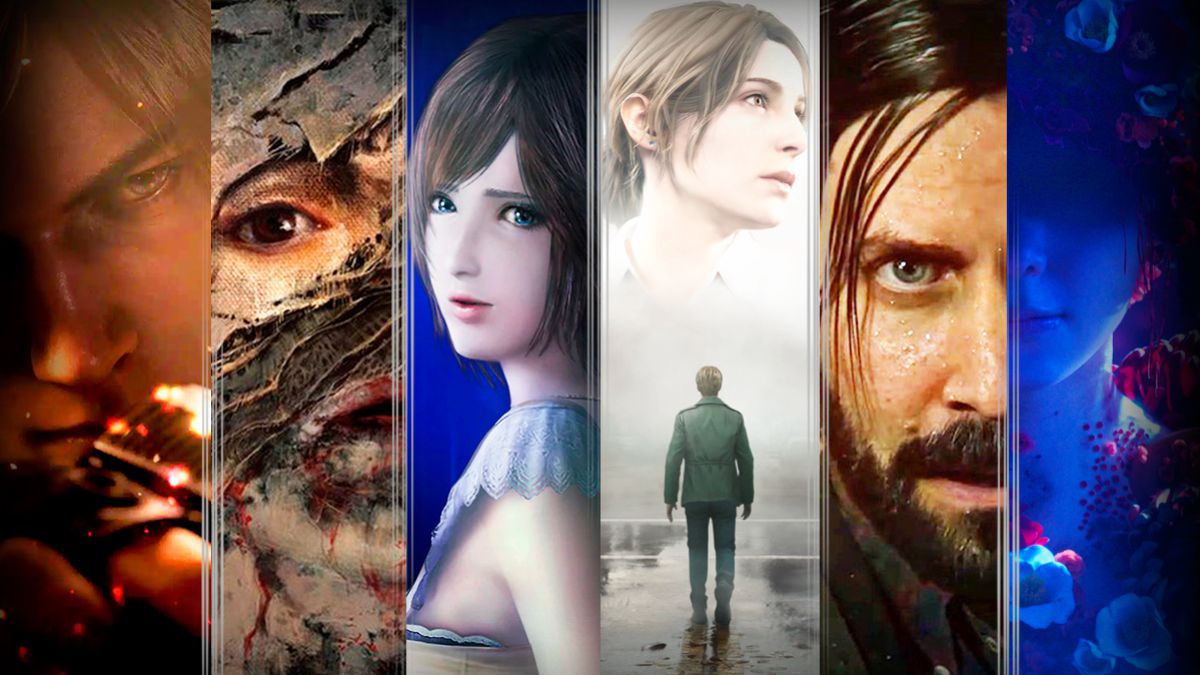 We continue our series of reports in which we list the most anticipated video game releases of 2023. This time it's the turn of one of the favorite genres of millions of gamers: horror. Because we love to be scared while playing, and because it is a theme that lends itself to all kinds of combinations: space horror, undead, ghosts, and more.
Here we take a look at 2023's most anticipated horror games. Some have a confirmed release date, as is the case of the imminent Dead Space Remake, while others will have to wait to find out the day and month in which we will be able to play it. However, all of them are confirmed to land this year.
Dead Space Remake
Developer: Motive Studios
Platforms: PS5, XBS, PC
Release Date: January 27
One of the all-time best of the genre that will return soon, more than a decade later, to terrify us aboard the USG. Isaac Clarke's adventure was one of the most acclaimed videogames of the PS3 and Xbox 360 generation, and proved -for the umpteenth time- that horror and science fiction mix wonderfully. On this occasion, the remake will allow us to enjoy it as we had never seen it before, thanks to the absence of loading times, spectacular graphics, and various improvements in gameplay.
Alone in the Dark
Developer: Pieces Interactive
Platforms: PC, PS5, Xbox Series X|S
Release Date: 2023 (TBA)
Its announcement was one of the biggest surprises of last year, and no wonder we are talking about a true video game horror myth. One of the main culprits that in the 90s began to appear all those survival horror games that we liked so much. This time it is not a remake or remastering, but a reimagining of the classic. Edward Carnby and Emily Hartwood deserved to return, although we are not clear if their wish was to return to Derceto Manor in Louisiana.
Resident Evil 4 Remake
Developer: Capcom
Platforms: PC, PS5, PS4, Xbox Series XS
Release Date: March 24
Not only is it one of the most beloved installments of Capcom's legendary franchise; but it is also one of the most influential video games of all time. We have played it on practically all the platforms it's been released since its premiere, but never with such a stunning look as this new version. Leon S. Kennedy will have to rescue the daughter of the President of the United States, and we are delighted to accompany him again to that peculiar town.
Alan Wake 2
Developer: Remedy Entertainment
Platforms: PC, PS5, Xbox Series X|S
Release Date: 2023 (TBA)
Like the aforementioned Dead Space, Alan Wake is also one of the great horror titles that we remember with particular fondness from the PS3 and Xbox 360 generation. An unforgettable adventure in the shoes of the tormented writer, who only pretended to enjoy a vacation in Bright Falls when things went wrong for him and his wife. Over the years, many users had lost hope of seeing a sequel, and now they will only have to wait a few months to enjoy it.
Project Zero: Mask of the Lunar Eclipse
Developer: Koei Tecmo
Platforms: PC, PS5, PS4, Xbox Series X|S, Xbox One, Switch.
Release Date: March 9
The Japanese company continues with its plans to bring the series to new audiences. Mask of the Lunar Eclipse, also known as Project Zero 4, is the fourth installment of the franchise that arrived exclusively for Nintendo Wii back in 2008. Now comes in the form of remastering and to all available platforms, with the intention of trapping us once again in their usual stories of ghosts, which we must defeat using a camera with magical powers. It is a very peculiar chapter, since it is developed alternating between 3 different protagonists.
Layers of Fears
Developer: Bloober Team
Platforms: PC, PS5, Xbox Series X|S
Release Date: 2023 (TBA)
The Polish studio has emerged as a true expert in horror video games, so it is no surprise that they have a new franchise installment that made them so popular. What surprised us is that it is not called Layers of Fear 3, but that they have opted for plurality in its name. Not much is known about the story, but it will be a kind of reinvention of both installments.
Silent Hill 2 Remake
Developer: Bloober Team
Platforms: PC, PS5, Xbox Series X|S
Release Date: 2023 (TBA)
Some people consider Silent Hill 2 to be one of the best games ever, it's as simple as that. A story that leaves its mark on anyone who dares to play it, masterfully narrated while we enjoy an outstanding survival horror. The eerie setting of the cursed village, the dark and depressing tone of the script, and the music of Akira Yamaoka are some of the ingredients that gave rise to a true legend of terror. Now, in a few months, we will enjoy it again in a renewed version by Bloober Team, the studio responsible for Layers of Fear and The Medium, among others.
Greyhill Incident
Developer: Refugium Games
Platforms: PC
Release Date: Q2 2023
What would a list of horror games be without one about aliens? UFOs and abductions are one of mankind's biggest headaches, even though none of us -or so we think- have ever experienced anything like this. Greyhill Incident takes us back to the 90's and puts us in the shoes of a neighbor who witnesses an alien invasion in the fields next to his family home during the night.
Silent Hill F
Developer: NeoBards Entertainment
Platforms: PC, PS5
Release Date: 2023 (TBA)
Beyond the remake of the second installment, the new main chapter of the franchise is among the most anticipated by fans of the genre. There was a great desire for a new Silent Hill (more than 10 years have passed since the release of Downpour), and in the absence of knowing if it will finally be called that way, what is certain is that we were all shocked by the fact that it was not announced showing the city shrouded in fog, but with a Japanese environment and a mysterious woman surrounded by flowers.
Routine
Developer: Lunar Software
Platforms: PC, Xbox Series X|S, Xbox One
Release Date: 2023 (TBA)
We do not know what is more interesting, the idea of exploring an abandoned moon base, or that it is set in the vision that humans had of the future during the 80s. Besides, there is a lot of expectation around it, since the project was announced only 10 years ago, but shortly after it disappeared without a trace. It is a first-person horror adventure with elements of survival and stealth, and last summer it was Raw Fury who announced that it will be in charge of its distribution.
This news is republished from another source. You can check the original article here