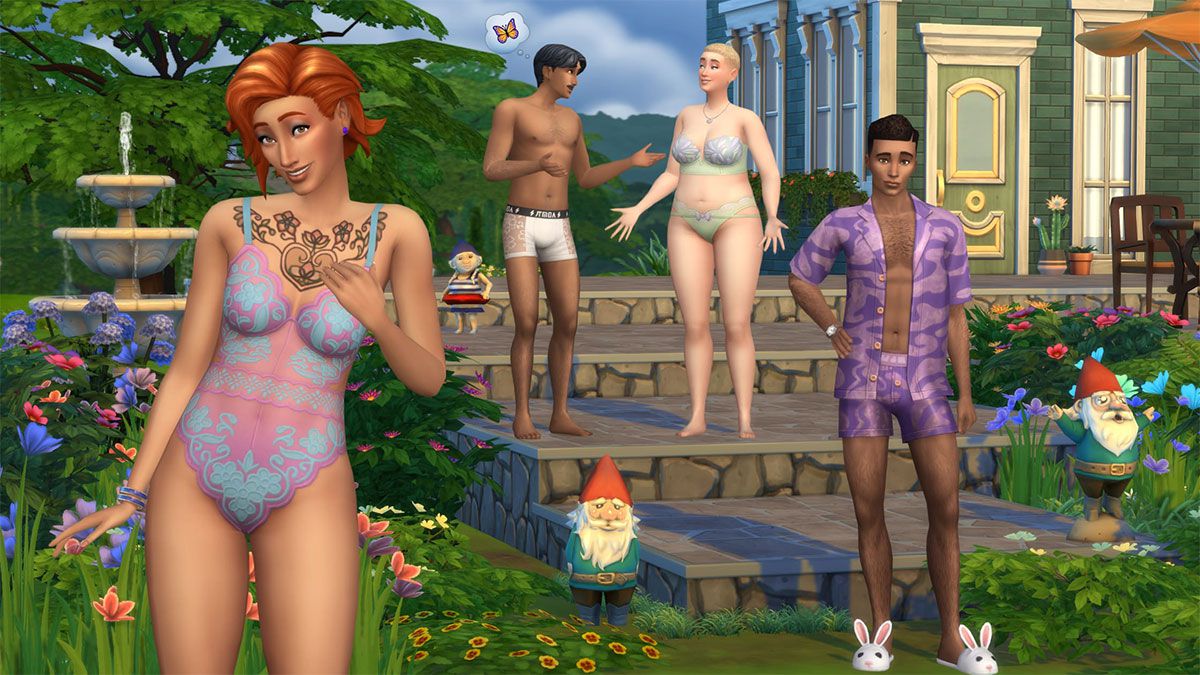 The Sims 4 gets flirty in its latest pair of kits: Simtimate Collection and Bathroom Clutter. Both will be available on PS5, PS4, Xbox, and PC digital distribution channels (EA App and Steam) starting this January 19.
What do the new Sims 4 kits have to offer?
Specifically, the team behind the game has collaborated with MeUndies for the design of several garments of the Intimate Fashion kit, with which they seek to flatter "every body, with playful prints will have your Sims' bedrooms feeling like runways," with which he will feel "bold, flirty, and charming."
Maxis stresses in a press release that these garments will "look good on a variety of body types," and will use current material, color, and pattern trends. It has not shared the total number of lingerie it will add, although we know it will "put the "woo" in "Woohoo" with charming looks featuring lace, straps, and silhouettes."
On the other hand, the Bathroom Clutter kit adds objects from everyday life that can be seen in any bathroom, which adds personality and identity to your constructions. The studio gives as an example the "dentures" for the senior Sims, or the combs scattered next to the sink. You can add that kind of detail. Along with cosmetics, decorative decals are included for the child Sims.
Remember that since a few months ago, the base version of The Sims 4 is available in free-to-play format on PS5, PS4, Xbox Series X|S, Xbox One, and PC. Its developers are already working on the long-awaited sequel, which is codenamed Project Rene. This new version is called "the next generation of The Sims as a game and creative platform." They are looking for a more collaborative experience among the users that participate in the community.
Source | press release (Electronic Arts)
This news is republished from another source. You can check the original article here