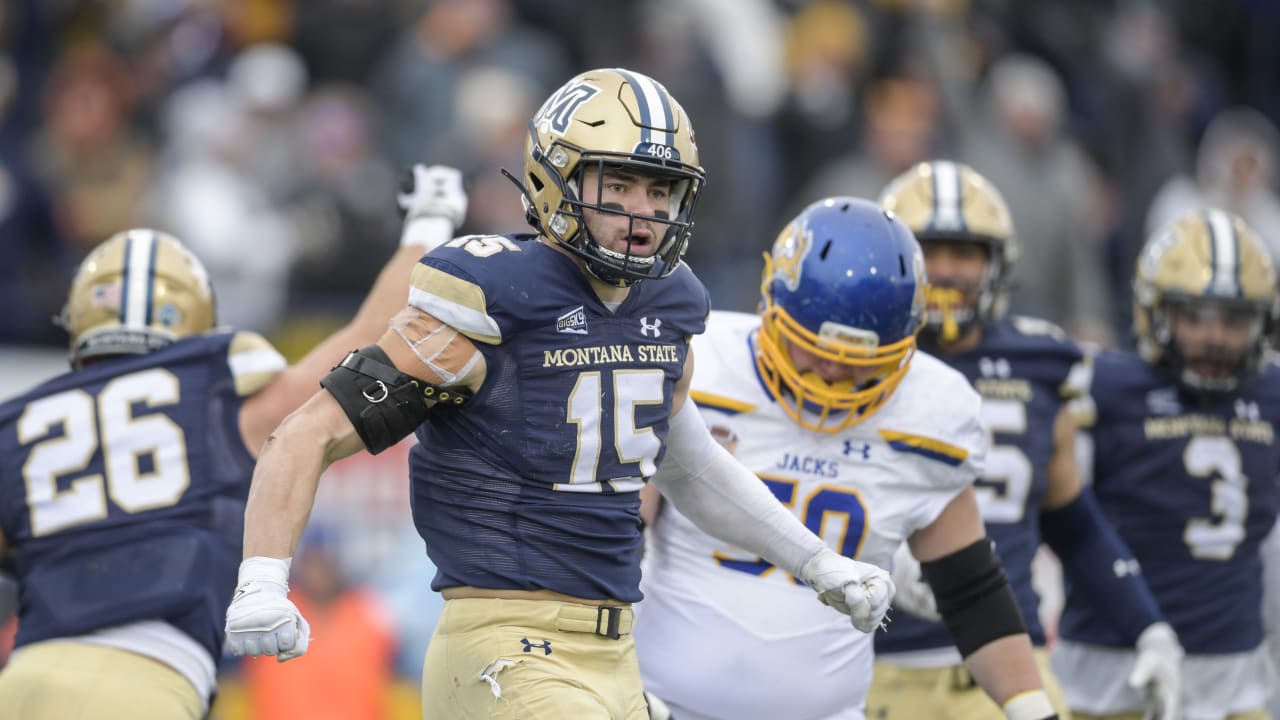 Montana State linebacker Troy Anderson's college stats are laughable at first glance.
Two thousand two hundred sixty rushing yards, 33 touchdowns, 214 tackles, 26.5 tackles for loss, 10.5 sacks, 12 passes deflected, three interceptions. As a senior, he was the Big Sky Defensive Player of the Year, and a first-team FCS All-American after securing 147 tackles, 14 tackles for loss, two sacks, and two interceptions.
Andersen's stats are similar to that of a created player in the Madden video game, with attributes maxed out to the highest number. People are not supposed to be able to do what Andersen did at the division one level. He shined on both sides of the ball throughout college, spending time at running back, quarterback, and linebacker before playing linebacker full time as a senior.
The Falcons bought into Andersen's video game stats, taking him with the 58th pick in the 2022 NFL Draft.
"I've always tried to do whatever, you know, the coaches or the program wanted me to do at Montana State," Andersen told Atlantafalcons.com. "I'm all about it. I love winning football games. And, you know, I'm, I'm excited to get down to Atlanta and start doing that."
And Andersen's versatility has already been compared to one of his new teammates, Cordarrelle Patterson, who has shined playing multiple positions on the field and has expressed an interest in playing defense. The Ringer's Danny Kelly called described Anderson as "If Cordarrelle Patterson played linebacker."
"That's crazy. I mean, I've been watching Cordarrelle Patterson for a long time," Andersen said. "He's an unbelievable athlete, kind of does everything a team needs, so to even be remotely called that is insane."
This news is republished from another source. You can check the original article here