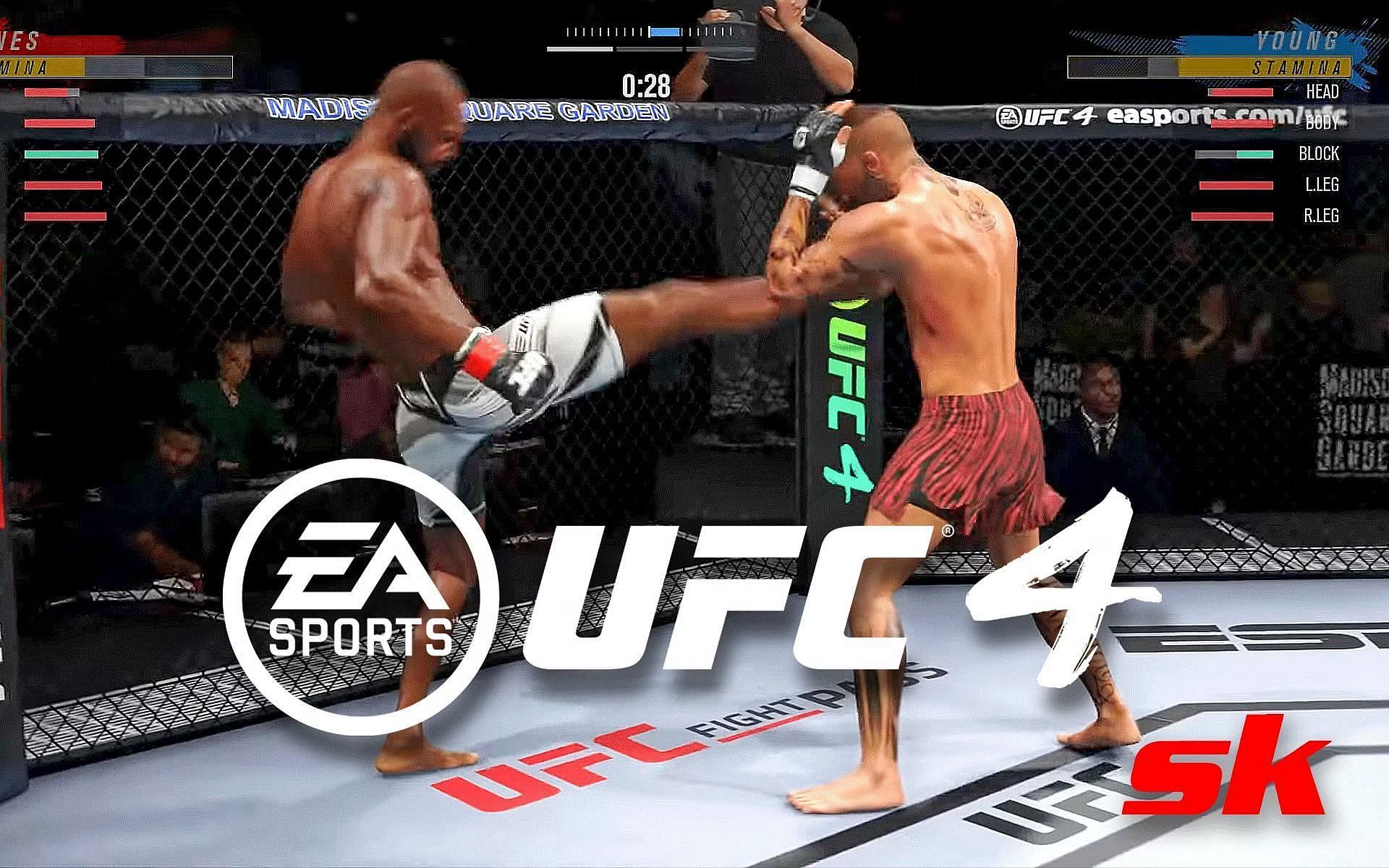 UFC 4 is pretty popular among MMA fans around the world. As ardent fans of the sport and its fighters, people want to their perform their favorite fighter's moves in the video game too.
They are always on the lookout to learn new techniques that can make them better at the game and enhance their overall gaming experience.
One question that is often asked by the game's players is how to initiate a clinch in the game. The clinch technique in this game varies a bit from its previous versions, but that does not mean it is difficult to execute the move.
The moves are different for different gaming consoles. If you're playing the game on PlayStation 4, then you need to press the R1 button plus the square button for a clinch. Once initiated, the fighter will perform a single collar clinch. After that, the player can shift to other clinch positions using R1+Triangle.
While playing the game on Xbox One, the player needs to execute the clinch by pressing RB+X on the controller. The player can then transition using the RB+Y button.
After choosing the clinch position to their liking, players have the option to strike their opponent, score a takedown, or perform a submission attempt.
Watch a video tutorial explaining how to execute the technique below:
---
Conor McGregor is not too fond of UFC 4
While many MMA fans across the world are fans of the UFC 4 video game, there are some naysayers who do not hold the video game in high regard. One of them is Irish superstar Conor McGregor.
McGregor once posted a picture of himself with YouTuber KSI on social media. In the caption, 'The Notorious' showered praise on the early versions of the game but criticized the latest edition:
"The big bad boss of @Burberry. Damn those early ufc games where the best. The new one current is garbáiste."
The picture that McGregor posted of himself and KSI is from 2016 when the two sat down to play UFC 2. They played a total of five games and the Irishman emerged victorious by winning three of the five contests.
Watch a clip of McGregor and KSI playing the game below:


This news is republished from another source. You can check the original article here