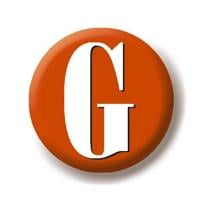 SANTA ANA, Calif.–(BUSINESS WIRE)–Jun 7, 2022–
WATA Games, the leading video game authentication and grading company, announces it is expanding its industry-leading services to include modern games. Until now, WATA had only offered its services for retro games, which are generally defined as being older than 15 years. WATA will now authenticate and grade games from the seventh generation of consoles, which began in 2005 and continues to today's popular consoles, including the Xbox Series S/X, PlayStation 5 and Nintendo Switch.
WATA's expansion into modern games comes amid rapid growth in recent years for both the collectible video game industry and the broader collectibles hobby. The growth and maturation of the video game industry has been in large part driven by WATA's pioneering efforts to standardize the authentication and grading processes, which has allowed collectors to buy and sell games with confidence. Just as authentication and grading of sports trading cards enabled that hobby to mature and grow, more collectors and gamers are expected to participate in the market for collectible video games than ever before.
To further improve and refine its industry-leading processes, WATA is also announcing the appointment of a new Head of Grading, Andrew Shelton, who previously held the title of Grading Finalizer at WATA. Shelton has extensive knowledge of modern gaming and will spearhead the implementation of WATA's modern grading infrastructure while also integrating new authentication technologies.
As the addition of talented graders and the implementation of new technologies continue improving WATA's turnaround time, the company is also announcing introductory pricing for modern systems. WATA will now offer this pricing for its modern service tiers, including Turbo ($40), Speed-Run ($70) and Warp-Zone ($195) for seventh generation systems, which includes three systems the company already offers services for: Wii, Wii U and Xbox 360.
"We're excited to expand into modern games to ensure that every collector out there has access to our world-class services," said Deniz Kahn, President and Founder of WATA Games. "The appointment of a new Head of Grading is reflective of our commitment to constantly improve our authentication and grading processes and we know Andrew's expertise will help us even better serve all of our customers."
"As a lifelong collector and hobbyist, I'm thrilled to take the role of Head of Grading at WATA," said Shelton. "I am eager to continue improving our grading process and unveiling new technology, including tools that enable collectors to scan their game to learn more about it. In addition, I will continue our work to communicate our grading standards to the public in a way that is understandable and conducive to a more transparent grading process."
In addition to Shelton, longtime member of the collecting community, Quinten Tallman, joins WATA as the new Senior Manager of Business Operations. As a collector of graded games and a previous customer of WATA, Quinten brings a unique and customer-focused approach to improving processes and rolling out new initiatives that will enhance the collecting experience for every hobbyist.
About WATA Games
WATA Games is the preeminent authentication and grading leader for the video game collectible market. Since it was founded, the company has set consistent and transparent standards in certification and grading. Much like other collectibles, the video game collectible industry is now evolving from nostalgia to a recognized form of art and history. Founded and operated by experts and collectors in the collectible industry, WATA Games offers the true confidence in collecting video games that is recognized and respected by serious collectors and gamers alike.
View source version on businesswire.com:https://www.businesswire.com/news/home/20220607005550/en/
CONTACT: Jake Klein
Goldin Solutions
646-660-8644
KEYWORD: CALIFORNIA UNITED STATES NORTH AMERICA
INDUSTRY KEYWORD: ELECTRONIC GAMES ENTERTAINMENT
SOURCE: WATA Games
Copyright Business Wire 2022.
PUB: 06/07/2022 09:00 AM/DISC: 06/07/2022 09:02 AM
Copyright Business Wire 2022.
This news is republished from another source. You can check the original article here