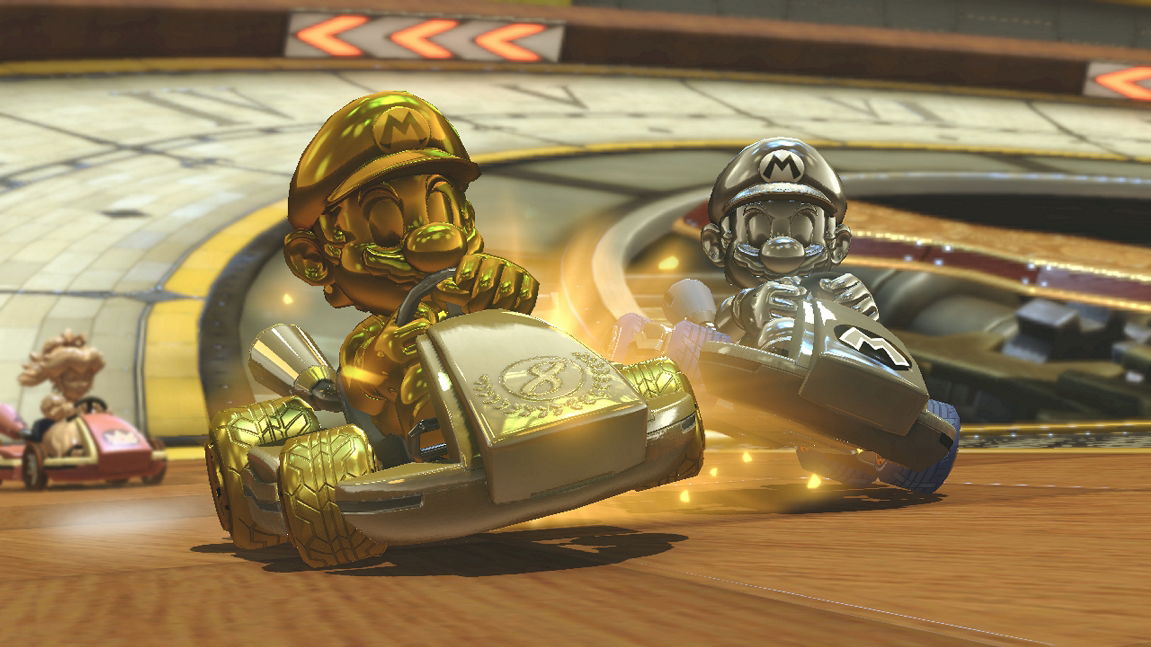 Nintendo is famous throughout the world for its popular gaming series, Mario. With over 200 games published, this fictional plumber has been around for a long time. The franchise released the Mario Kart series under it, allowing users to cruise around in a go-kart in their virtual world. It has 14 games, with Mario Kart 8 Deluxe being the company's latest release. 
ADVERTISEMENT
Article continues below this ad
Mario Kart 8 and its deluxe edition became a grand success as the franchise churned a handsome revenue out of it. As a result, fans requested a sequel as they wanted to explore the world of Mario Kart. 
ADVERTISEMENT
Article continues below this ad
DIVE DEEPER
This gave rise to the production of Mario Kart 9, which was announced a few months back. Now, reports have come in claiming a 'new twist' is being added to the upcoming title.
Mario Kart 9 is on the way, only with a new twist!
Throughout the year, gaming analysts make predictions about anticipated titles. From predicting the upcoming releases to revealing secret updates, these guys always mention crucial details. Such has been the case with GamesIndustry.biz, Kantan Games consultant Dr. Serkan Toto who gave his insight on the upcoming Nintendo title.
Toto said, "I am aware that Mario Kart 8 Deluxe is still selling very well on the Nintendo Switch, but Mario Kart 9 is in active development (and comes with a new twist), and Nintendo could tease it this year."
Previously, Reggie Fils-Aime has also spoken about Mario Kart 9 in a podcast. He mentioned that Nintendo worked on a unique philosophy regarding their upcoming titles. So apart from giving it a new twist, the franchise might limit the game to a console, as done in the past. 
ADVERTISEMENT
Article continues below this ad
Nintendo might tease the game this year!
Nintendo will celebrate the fifth anniversary of their next-gen console, the Nintendo Switch. So, a question has been cooking up in the Mario Kart community asking if Mario Kart 9 would be the next release. Although, Nintendo has a limiting nature as seen in the past. The Japanese giant loves to release one game per console.
A prime example of this is when the deluxe edition was released on Wii U. So, it won't be wrong to predict that Nintendo might release this one soon for the Switch. And as for the twist, we have several predictions based on experiences. We believe that Mario Kart 9 will feature a dual passenger vehicle as seen in Double Dash alongside anti-gravity from its prequel.
ADVERTISEMENT
Article continues below this ad
WATCH THIS STORY: Ranking The Highest Selling Nintendo Games of All-Time
What are your thoughts about this? Let us know in the comments section.
This news is republished from another source. You can check the original article here