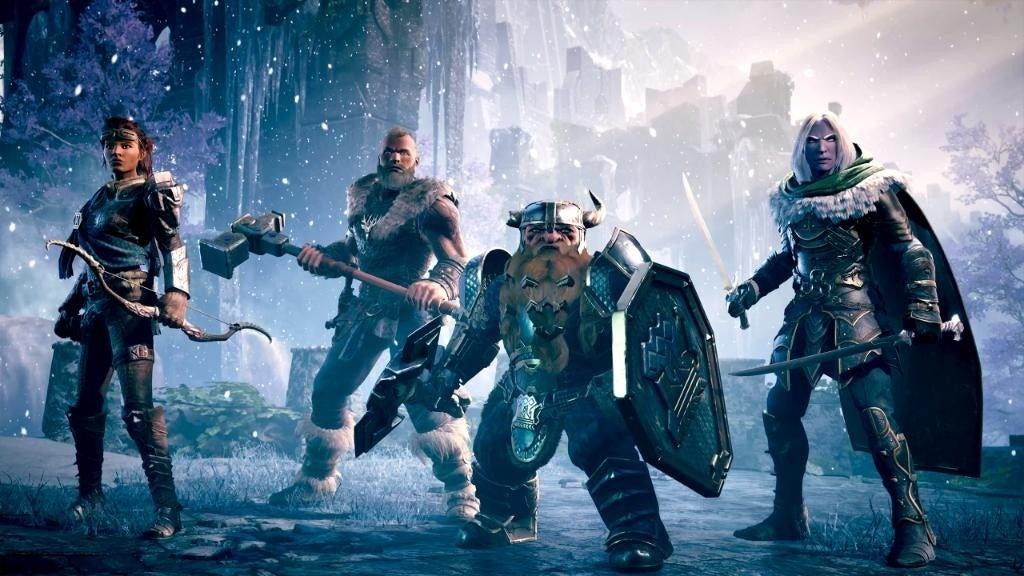 Wizards of the Coast has reportedly cancelled a number of upcoming video game projects. Bloomberg reports that the Hasbro subsidiary has cancelled five video game projects as part of an internal shift in strategy. Wizards of the Coast provided a statement to Bloomberg stating that while the Hasbro gaming branch is still committed to using digital games, it has "made some changes to our long-term portfolio to focus on games which are strategically aligned with developing our existing brands and those which show promise in expanding or engaging our audience in new ways." Wizards of the Coast had opened several new development studios for video games in recent years, along with strategic purchases of existing publishers like Tuque Games.
Bloomberg specifically cites independent studios Otherside Entertainment and Hidden Path Entertainment as being impacted by these cancellations. Hidden Path was working on a Dungeons & Dragons video game, with job postings made for the game as late as September 2022, while Otherside Entertainment was also reportedly working on a Dungeons & Dragons game. Less than fifteen employees of Wizards of the Coast will also lose their job, but Bloomberg states that all will be given the opportunity to apply for other positions within the company. 
Last year, Hasbro announced a refinement of its "Brand Blueprint" business model, which focuses on building various IPs through toys, games, and TV/movies. Hasbro plans to focus on a smaller number of brands, although Wizards of the Coast's IP Magic: The Gathering and Dungeons & Dragons are both planned focuses of the coming years. Hasbro also is reportedly shopping its entertainment studio eOne, although it still plans to work with the studio's new owner to develop Hasbro IP projects that are in the pipeline. 
Hasbro's business has taken a hit in recent months. While the company touted that Magic: The Gathering had become its first billion dollar brand, its stock price took a hit when a Bank of America analyst wrote a scathing analysis of recent changes to Magic's release strategy, noting that it could impact the long-term viability of the franchise. A follow-up investor call meant to reassure stockholders drew scrutiny when Wizards of the Coast president Cynthia Williams stated that the Dungeons & Dragons brand was under-monetized.
This news is republished from another source. You can check the original article here